What route mapping software can do for you
eRouting by eSpatial is perfect for field sales and service teams. Maximize productivity and reduce inefficiencies.
eRouting is the perfect tool to boost field sales and service productivity
Plan up to 20-day schedules.
Add one extra call per day.
Target up to 15% more prospects a day.
Minimize schedule disruption and maximize selling time.
Reduce drivetime by up to 30%.
Boost productivity with a powerful recommendations engine.
eRouting drives field productivity and utilization
Intelligent algorithms that calculate smarter schedules
Visualize and analyze rep routes to boost productivity
Add up to one extra sales call a day to your route
Add territory optimization capabilities
Includes mapping & visualization for detailed analysis
What our customers say
Sales data can be mapped in minutes, which has saved customers countless hours which leads to faster more efficient alignments in less time
---
Logo carousel. If your screen size is less than 768 pixels 2 logos will be shown, greater than 768 pixels and less than 992 pixels 4 logos will be shown, other 6 logos will shown. Use the previous and next buttons to navigate.
---
0
1
Extra sales call per day
0

30

%

Improvement in sales productivity
---
eSpatial saves me so much time. I use it to investigate and target high potential leads, then plan routes for the salespeople on the ground. Not only is the program great, but their customer service is top of the line. Someone is always there to answer my questions and provide step-by-step instructions. eSpatial has helped me tremendously!

Kristen Eldridge
Operations Support Analyst
eSpatial helps Essen Health Care to provide a better service to our patients by ensuring that doctors are assigned based on geographic proximity. Our patients are happier and our doctors can treat more patients and spend less time on the road.

Sumir Sahgal
Chief Medical Officer

With MapPoint, as a desktop-based software, you have to print out a piece of paper and take it with you. With eSpatial, as a cloud-based software, you can load your maps on an iPad. This means you can send the maps to your reps and they can go in the field with their iPads and quickly and easily punch in the addresses of the people they want to visit.

Jill Rodriguez
Vice President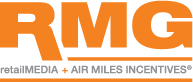 eRouting is packed with enterprise features
Schedule 20-day optimized routes with ease.
Easily re-route a day if a customer cancels.
Access an intelligent recommendation engine that ensures you focus on the highest priority sales calls.
Seamlessly integrates with Salesforce.com.
Mobile ready.
Visualize and analyze your routes for productivity insights.
Lock in appointments and optimize your day around key sales meetings.
Overlay and filter your customer datasets on interactive maps.
Set priority-based scheduling based on your preferences, like the highest potential to close.
Support from our mapping experts when you need it
You know the struggle it can be to learn and adopt a new software package. You want real people guiding you through the onboarding process. That's where eSpatial excels. Customers rave about our support team. You will too.
Visit our resource centre
We designed our resource center for you. Access the best articles, webinars, eBooks and set up guides. Everything you need to be successful with eSpatial.
Frequently asked questions
Can I analyze my sales reps' routes to help them become more efficient?
eRouting has sophisticated reporting capabilities to enable you to analyze and optimize sales routes.
Can I plan sales blitzes on the maps?
Yes. Many customers use eSpatial to plan and visualize sales blitzes. Ask one of our team to share some approaches with you.
Can I build optimized service routes?
Yes. You can optimize sales and service routes.
Can my sales team use this tool for prospecting?
Sales teams use eSpatial as a critical component of their prospecting plans.
Do I get mapping when I buy eRouting?
Yes. With eSpatial, you get the best of both worlds.
Can I create multi-day sales routes?
You can plan routes up to 20 days in advance.
Can I optimize sales routes?
Yes, you can optimize up to 20 days in advance.
Can I lock in my booked sales appointments first and optimize my routes?
Yes. Easily optimize sales routes around your most important sales appointments.
Can I save my maps to access them later?
In eSpatial, you will access your library, where you can store and access your maps.
Do I get mapping and data visualization when I buy eRouting?
Yes. With eSpatial, you get the best of both worlds.