Engel & Völkers is a provider of services to franchised real estate agencies. Originally from Germany, Engel & Völkers now supports a network of over 150+ franchise agencies across the US, Canada, and the Caribbean; given the nature of their business, franchises are allocated on a clear geographical basis. Their network of franchises was growing quickly, and Engel & Völkers needed to work faster and smarter to capitalize on the growth they were seeing. They faced the following challenges in achieving this:
1. Franchise boundary management
Engel & Völkers were manually mapping out the franchise areas using MapPoint. This was proving too slow and difficult and could take up to 6 business days for an agreement on a proposed territory.
2. Sales Productivity
The sales team was planning their weeks of sales calls based on gut feeling and progressing through a list from the CRM. This led to more time on the road than in meeting rooms with clients.
Engel & Völkers chose eSpatial to help them to oversee their franchise network and to make faster more effective decisions by bringing a visual layer to their franchise management. By overlaying all of their franchise data onto one mapping platform, they are able to dramatically improve their business outcomes with faster and more visual data sets.
1. Territory maps
Engel & Völkers now maintain a clear, detailed franchise breakout map for initial negotiation and for continued franchisee clarity.
2. Heat maps
Engel & Völkers use these to identify areas of opportunity for further expansion.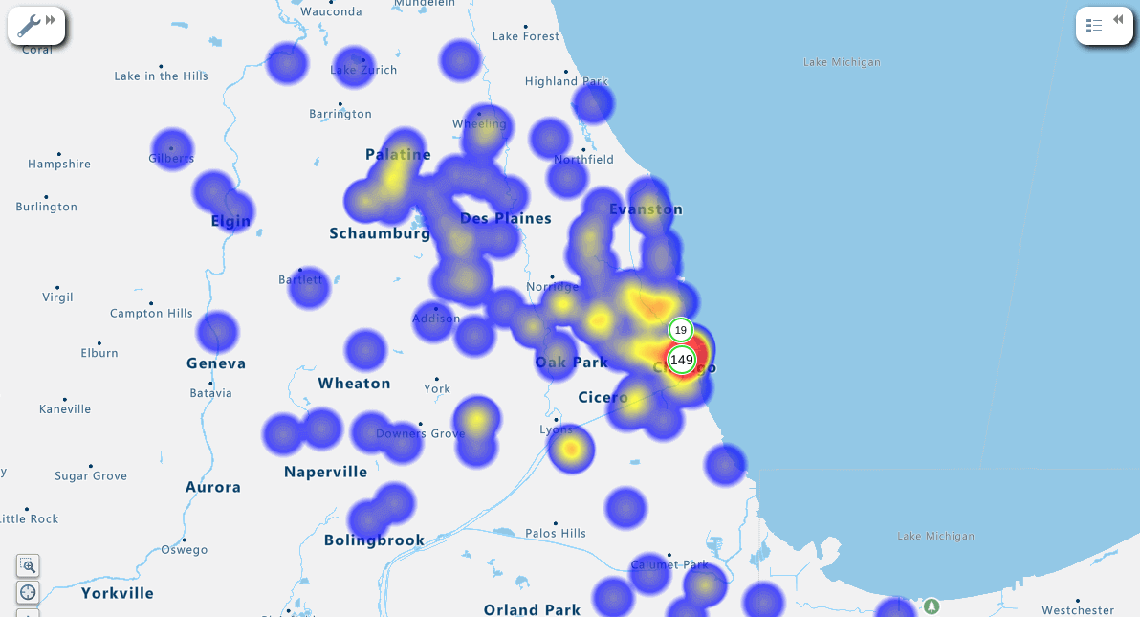 3. Proximity analysis
Sales reps use radius and drive time buffers, along with filters to identify opportunities nearby.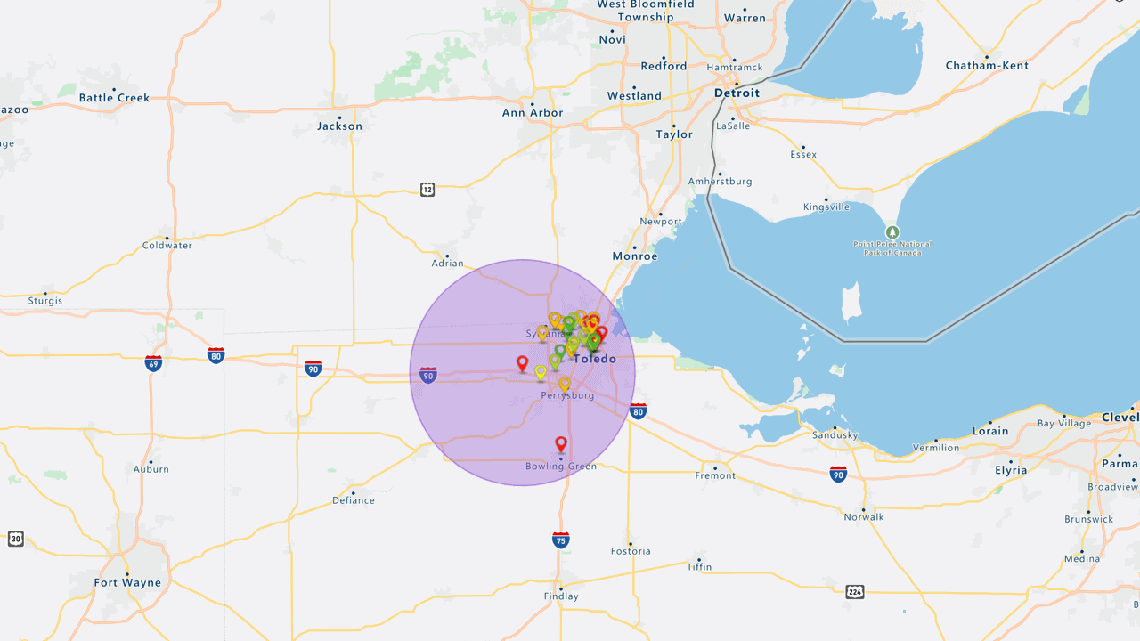 4. Routing
Sales reps use optimized routing to ensure they make the most of their time on the road.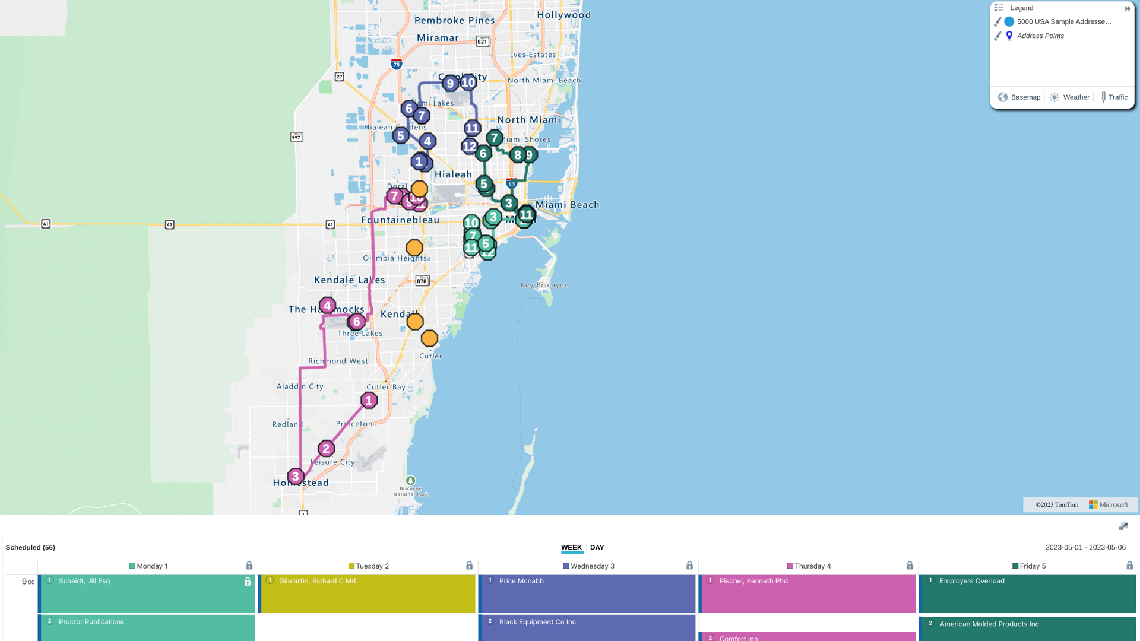 Engel & Völkers have realised significant benefits since their implementation of eSpatial.
1. Faster territory definition
Engel & Völkers can now get a territory definition agreed upon in 90 minutes instead of the 6 business days it would take before using eSpatial. That is 32x faster.
2. Clear, easily editable territory management
Franchisees and the franchise holder are able to work from a single source of truth in relation to franchise boundaries. This reduces likelihood of any dispute arising and ensures fast resolution when it does.
3. Improved expansion planning
Franchise decision making around areas of potential expansion can be easily generated and mapped against management growth criteria. This helps Engel & Völkers to make faster, more data driven decisions.
4. Smarter sales decisions
Sales reps on the road no longer have to depend on their gut feeling, or waste their time going through a list of leads in a particular order. They can now prioritize their sales calls and optimize their driving routes.As a result, they can now reach 2x the number of clients in any given week.
eSpatial is an irreplaceable tool for our business, for example we are now able to run one of our key processes 32 times faster and have been able to double the number of customers we can visit in a given week by making better decisions. You can't control how much time you have in a given day, but you can control how it is used and eSpatial has certainly helped us significantly with that.
James Cappiello
Director of Expansion