What eMapping can do for you
eMapping is the only comprehensive and independent solution for visualization. You get the best geo-analytical capabilities, with advanced visualization on one platform.
Make confident decisions with eMapping
Present your data story with power maps.
Analyze your competition and use advanced styling options.
Perfect your site selection process.
Interrogate performance with regional or hotspot heatmaps.
Optimize your resources with location intelligence.
Make job allocation easy with smarter workflows.
Sales and marketing accelerate strategic decisions easily
Intelligent algorithms bring new insights to your data
Visualize, analyze, share and compare datasets easily
Present complex sales and marketing analytics data visually with maps
Add territory and routing optimization capabilities for a complete solution for sales and marketing
Analyze sales and marketing performance to identify hidden revenue potential
Control sales and marketing costs and ROI with new levels of visual insight
What our customers say
Sales data can be mapped in minutes, which has saved customers countless hours which leads to faster more efficient alignments in less time.
---
---
12%
Up to 12% boost in revenue
50%
Save more than 50% in administration time
30%
Drive sales effectiveness up to 30%
---
eSpatial is a bulletproof program. Without it we would only be half as effective as we are in opening new markets and finding areas of opportunity/weakness for our clients. And the customer support is off the hook. I can't recommend eSpatial highly enough.
Jay Montgomery
President

eSpatial mapping software enables us to quickly and effectively geo-map our data, dramatically speeding up the decision making process. In addition, eSpatial's expert support team have helped us to unlock even more uses for its mapping capabilities.

Neil Dixon
Head of RMT & Supplier Management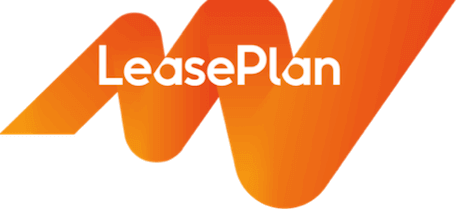 We have a complete, up to date view of our clients, staff, and resources. This enables us to mobilize our staff and resources to the best location to support our clients and react quickly to incidents. eSpatial is an absolute game changer, helping us make better decisions.

Andres Delacruz
Deputy Director of Business Continuity

eMapping is packed with features
Add and analyze data from multiple sources with ease.
Intuitive data visualization for smarter, faster decisions.
Access custom drawing and selection tools.
Filter your data in live maps and share results.
Export your maps with one click.
Advanced mapping options like heatmaps, hotspots and bubble maps.
Color your datapoints and areas by value or size.
Huge selection of styling options. Be creative.
Access proximity and drive time analysis.
Available solutions
Every organisation is unique, so eSpatial offers you three solutions. Start with one and scale. Or invest in the complete package for sales and sales operations.
Check out our available solutions
Support from our mapping experts when you need it
You know the struggle it can be to learn and adopt a new software package. You want real people guiding you through the onboarding process. That's where eSpatial excels. Customers rave about our support team. You will too.
Visit our resource centre
We designed our resource center for you. Access the best articles, webinars, eBooks and set up guides. Everything you need to be successful with eSpatial.