Nortek Air Solutions (NAS) is an industry leader, providing custom heating, ventilation and air conditioning systems to clients across North America. Since 1938, NAS has provided solutions across a variety of markets, including healthcare, education, data centers, manufacturing and much more.
NAS operates in hundreds of offices, each with a team of independent sales representatives selling a number of brands. With such a large field sales team, NAS needed a solution to help them visualize performance. Some of the key requirements included:
1.

Quick and easy to use

Monthly sales reporting at NAS could take days, between analysing the data, creating visuals and iterating on the reports. They needed a solution that could help make this process easier and save time.
2.

Clear, easy to understand reporting

Each regional manager is responsible for >20 sales offices, so having an efficient way to see the distribution of independent sales agents and performance was important.
3.

Flexible performance

Previously, NAS had been using Microsoft MapPoint for their mapping needs, but were looking for something more flexible to replace it. Bruce Anderson, NAS's Director of Business Analytics and Strategy, needed a lot of control to be able to analyze and style the data to help with business decisions and presentations.
1.

Cut reporting time by a month every year

Previously, Mr. Anderson would spend days every month creating reports and making changes based on feedback. "With eSpatial, I can do it in 20 minutes," he said. "It's easy to log in and update things quickly." Saving a couple of days each month may sound modest, but this quickly adds up to more than a month of work saved every year.

eSpatial has helped NAS save so much time in part because it's simple and easy to use. A new member of the team was able to pick up eSpatial and immediately start creating mapsto meet his needs.

Even when he's had questions, Mr. Anderson has been impressed by the support provided by the eSpatial team. "You wouldn't think in mapping software you would have someone so responsive in technical support. That was the prime reason I settled on eSpatial."
2.

Improved understanding and communication with visualization

Beyond the report creation process, the regional sales managers save time when reviewing sales performance. Mr. Anderson generates maps that illustrate the sales for each brand by region. With multiple offices each, the regional sales managers can see how their areas are doing at a glance rather than combing through traditional reports.

"It seems to come alive when you put it on a map to tell the story of who's performing and where improvement is needed," Mr. Anderson said.
3.

Get the right map for the job every time

While NAS had used different mapping software in the past, they found eSpatial to be a more robust and flexible product. "I blew away our president with my ability to graph what he needed," Mr. Anderson said.

While NAS originally signed up for eSpatial to create sales analysis maps, Mr. Anderson is still discovering new ways to use it. For example, he recently started creating coverage maps to see where there are gaps with no sales representatives or the distances between factories and delivery points.
I've been in this industry for 35 years, and to have a tool that I can pick up and use quickly just means the world to me.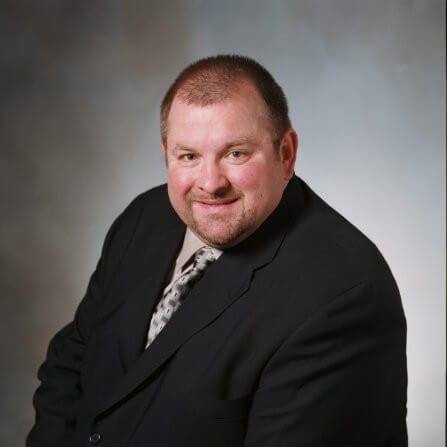 Bruce Anderson
Director of Business Analytics and Strategy