This September, eSpatial will release an update that will allow you to create point-based or account-based territories that can be independent of geography. You can also build hybrid alignments that are geographic but allow you to upload non-geographic named account exceptions.
After the release, you will see three options when you start to create a new territory alignment.
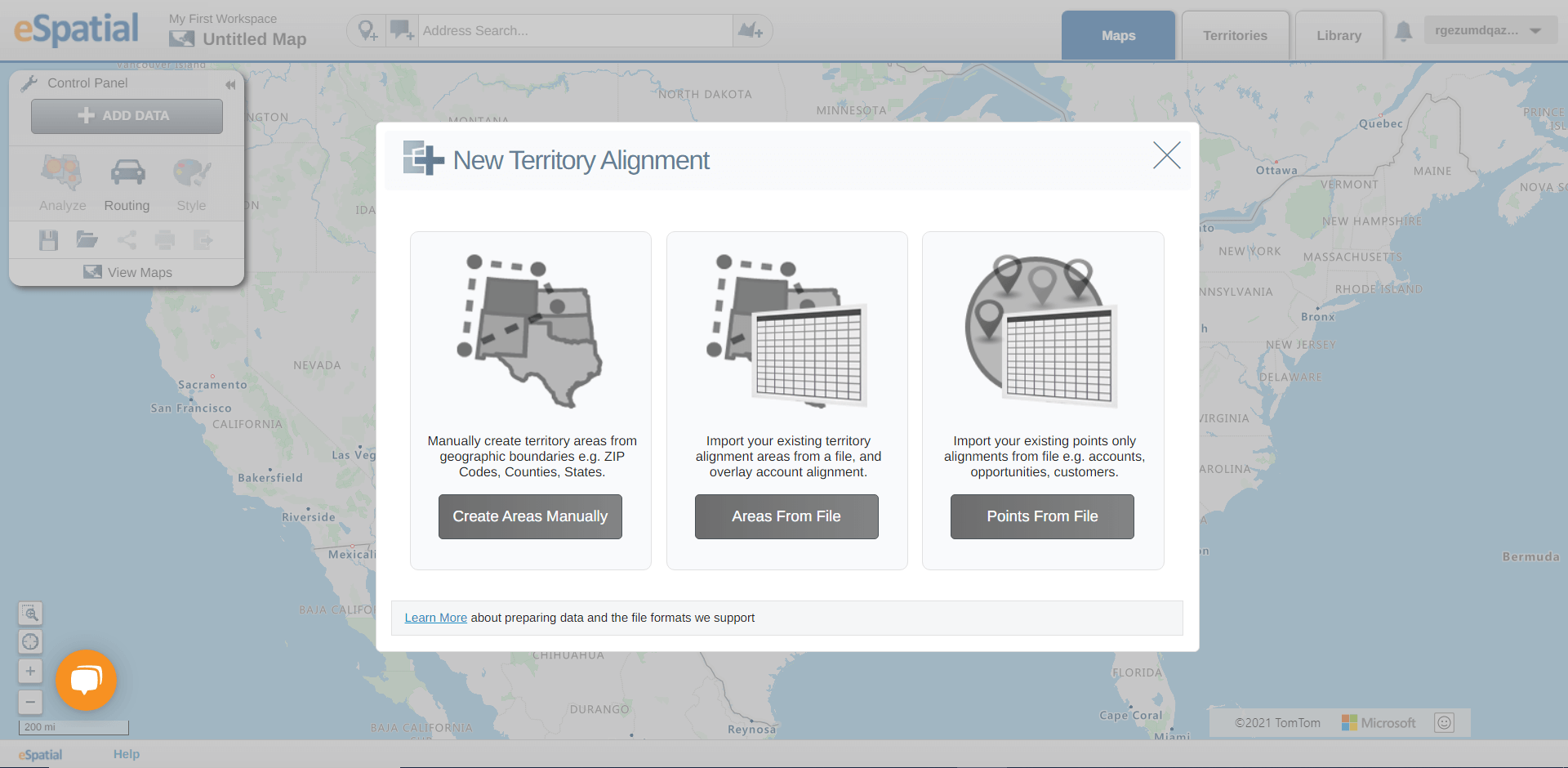 Here's how to choose which option is right for you:  
Create Areas Manually: Choose this button if you plan to manually select territory areas such as ZIP Codes, Counties or States to create your territories. 

 

Areas From File: If you have a spreadsheet with your ZIPs, Counties or States assigned to a territory, use this option. You can overlay your points based or account information afterward with this option. 

 

Points From File: This is a new territory type. If you assign points to territories that don't fit within a defined geographic area, this option is for you. This new method is great for companies who assign salespeople to key accounts, industries, specializations, parent accounts or other criteria beyond geographic area.  

 
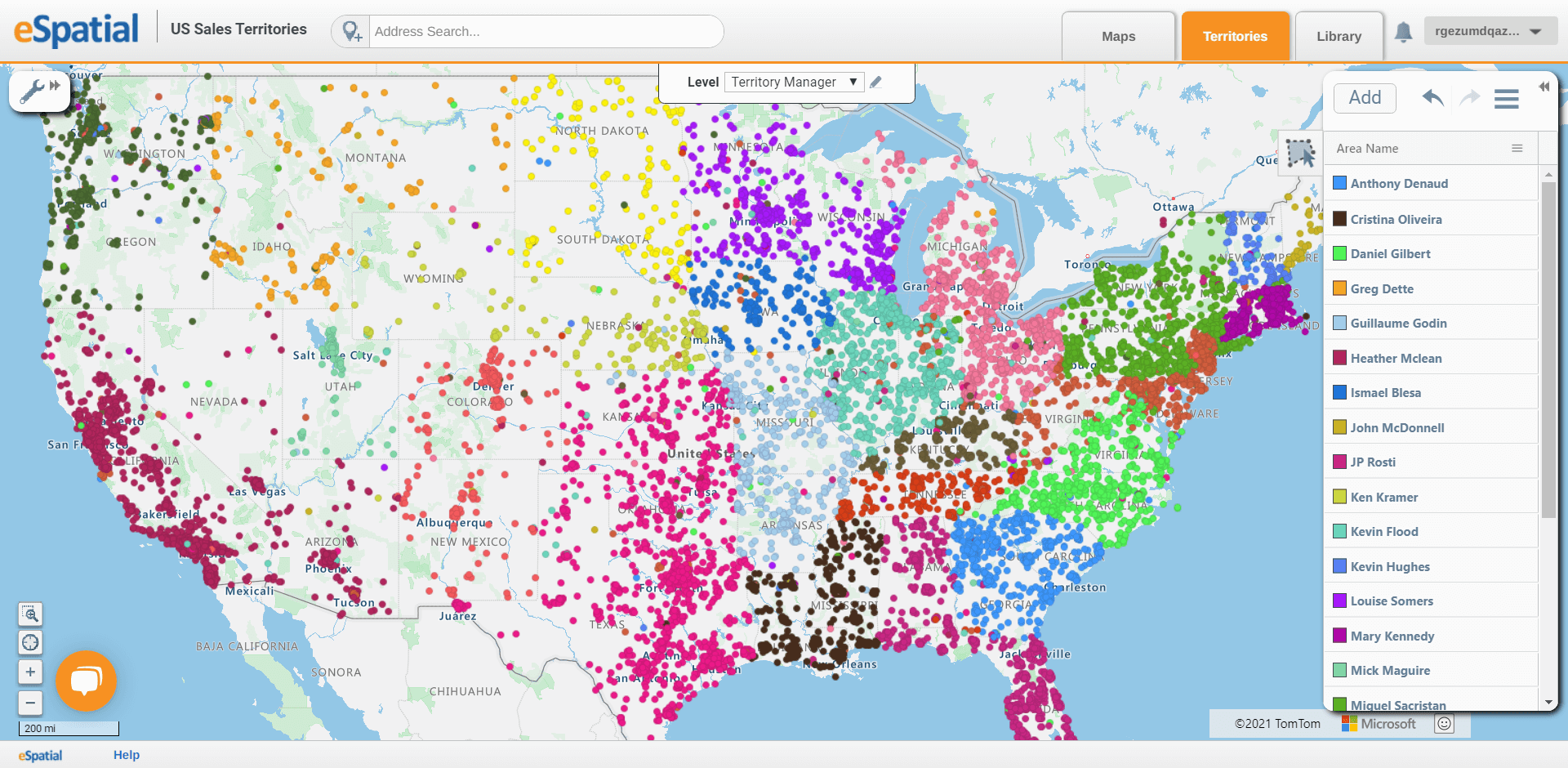 Points-based territories can be created with hierarchies, and you'll still be able to balance on any metric in your data.  
eSpatial makes regular updates and we always appreciate hearing your feedback. If you have any thoughts, please let us know through the in-product chat.