Increase the productivity and success of your sales team
Increased sales
Aligned territories will result in balanced workloads for sales personnel, providing them with greater earning potential, improved morale and career satisfaction. This leads to higher motivation, lower staff turnover and most importantly, more sales.
Efficient coverage of sales territories
Aligned territories improve the coverage of your territories and balancing the workloads of employee's, thereby maximizing the company's performance and profits.
Increased responsiveness
Each member of a sales team can quickly see the territories they are responsible for, create reports, analyze their own territories, and measure their current performance against quotas and targets. These reports can then be easily shared with colleagues and managers.
Background
Territory alignment is a well-known and commonly used sales productivity technique whereby specific geographical or regional sales territories are assigned to a specific salesperson. As a national sales manager in a medical device organization, effective Territory Alignment is crucial to your company's sales operations.
At the moment territory alignment is being done with spreadsheets. You would like to implement successful sales force planning, resource deployment, and financial reporting, but are finding it a time-consuming process. Having a method of not only aligning territories but visualizing the hierarchical representation of territories for the entire sales department and management to see would lead to a much greater sales process and help with future forecasting.
Challenges
1. How can I visualize my territories?
As your sales territories currently only exist in a spreadsheet, you will find it difficult and time-consuming to understand the data of these territories. As most territories incorporate and are built on location data, they would be better understood by way of a data visualization tool.
2. How can I align my territories?
Territory alignment is the process where you will set sales footprints and workloads for your team. This is an important process for an effective sales team, as it means all gaps, customers, and territories are equally assigned to sales representatives.
3. How do I represent the hierarchical structure of my territories?
Having a way to edit territorial hierarchies will enable more flexibility over collaboration and delegation between your team. For example, a sales rep may only see their own territory in a city suburb; the Regional Manager can see all of his sales team's territories in a city, while you can see all the territories in the country.
Outcome
Using eSpatial's advanced territory management will enhance your sales territory alignment. Aligning your territories will result in balanced workloads for sales personnel, providing them with greater earning potential, improved morale, and career satisfaction.
You can use territory alignment to balance your territories in terms of certain data such as area, population, or value. You can even add more data to use to balance your territories. Using this feature can help you plan and forecast for the future, identify gaps where parts of the overall territory have not been assigned to anyone, and where values could be out of balance from one territory to another.
Using Territorial Hierarchies also enables more flexibility over data visibility, collaboration, and delegation between upper management and sales team, as each member of the team from sales rep to national manager can quickly see and manage the territory they have responsibility for.
Find out how to align and balance your sales territories
What our customers think
"

What I really like is that eSpatial is an entire solution package in one

"

Stephen Keller
Sales & Marketing Manager
---
"

eSpatial is a great product. The data upload interface is easy to use and their technical support has been great! They offer a personal tutorial and my experience is that they have been patient and understanding.

"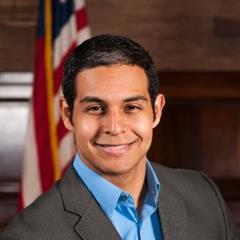 Damaso Rodriguez
Development Consultant