Drive revenue growth with Market Coverage Analysis
Visualize current market performance
Get a quick snapshot of current market performance on a regional heat map.
Single view of your current market coverage
Mapping your business data gives you a holistic view your entire market including customers, competitors, and existing locations.
Identify new target locations
Overlaying existing partnership locations with all of the partner's store locations, allows you to identify and prioritize which locations to target next.
Background
As a Senior Business Development Manager for a large national retail outlet, you need to be focussed on growth in revenue and market share. You need to be thinking about how to efficiently grow your addressable market in both the short and the long term.
To grow your business and capture more of your addressable market, you need to target the right locations for new stores. For example, if you have no presence in California and you then set up a new outlet, you now have a larger addressable market. You need to analyze the performance of your current stores and the demographics of your most valuable customers so that you can try to replicate this in new locations.
To do that you need an accurate view of your current position in the market. Where are your stores located? Where are your customers located? Where are your competitors located? You need to combine all of this data to identify where you can expand that will have a high probability of success.
Challenges
1. What does your current market performance look like?
When business data is contained in a spreadsheet it can be really difficult to get a quick snapshot of where the business stands in the market. You need to see where stores are performing the best and where they are not performing at all.
2. What does your current market coverage look like?
You need to be able to see where you have gaps in your market, where you have saturated the market and where there is room to add additional locations in existing underserved areas with high demand.
3. Where should you target next?
After identifying saturated and underserved locations, you then need to identify which locations you should target next. Why should you put a new outlet in Location A over Location B?
Outcome
Using mapping to visualize your retail locations, customer locations, and competitor locations allows you to get a single view of your market coverage. You can identify patterns and trends that would otherwise be lost in a spreadsheet.
Color coding your retail locations based on different values such as annual revenue or the total number of sales allows you to highlight high and low performing stores for further analysis. You can identify reasons why Store A is performing better than Store B, by looking at the demographics of your customers if you use a loyalty program that collects that type of data compared to the overall demographics for that are which you can get from the eSpatial Datastore.
To identify gaps in your coverage for new store locations, you can use the demographic data to expose locations with high concentration of people with a similar demographic profile to your top customers. You can then drop a pin in that location and run a radius analysis to get a total count of that audience within 5 miles of your proposed new store. This gives you an idea of the addressable market for that retail location.
When you have completed your analysis, you can share this information in many ways with other key decision makers. You can send them a link to a live interactive map that allows them to dig a little deeper into the data. You can also export the map or different views of the map to PDF or JPEG for use in reports or presentations. This will help them understand the data better than a simple text or spreadsheet report.
Find out how to analyze your market coverage with eSpatial
What our customers think
"

At Compact Power, we are relentless about exceeding our customer expectations. eSpatial is a vital component in helping us achieve this with their powerful, yet easy to use web-based mapping software. Their customer service continues to exceed our expectations, both in timeliness and quality.

"

Steven Walters
Help Desk Administrator
---
"

eSpatial has made it easy to identify the areas with the greatest need to expand our services. With a central web-based system, we can do way more than before. It's simple to use and having dedicated individual support is excellent.

"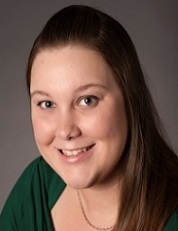 Kaitlin Lounsbury
OMS Coordinator