What are Heat Maps
Heat maps (also known as choropleth maps) use colors and shades to display levels of data occurrence per geographic region or per incidence of that data.
If you've ever seen regional population densities expressed on a map, it's likely you were looking at a heat map. High population is typically expressed by dark shades, while low population levels are expressed by graded shades of a lighter color. What colors or shades you use on heat maps depends on the data being expressed.
eSpatial allows you to create two different types of heat maps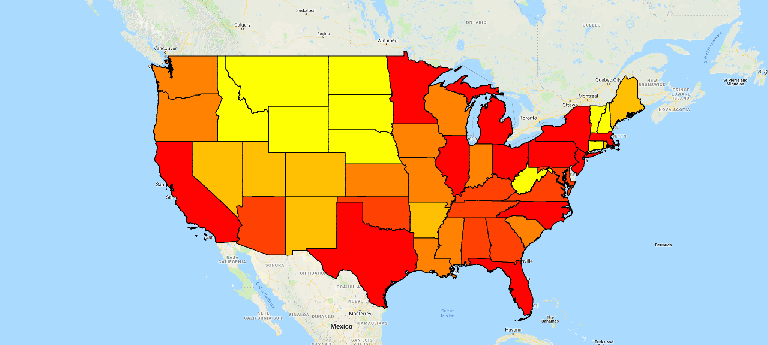 1.

Regional Heat Map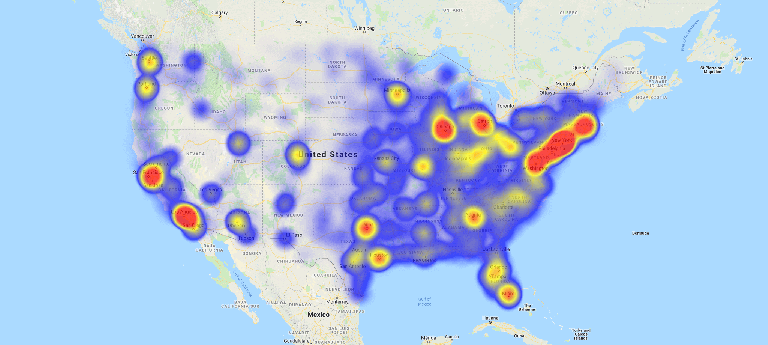 2.

Hot Spot Heat Map
What Heat Maps are used for
Get an overview of your market performance
Quickly identify high and low performing areas
Uncover trends in sales of individual products in specific locations
Identify clusters of customers
Highlight opportunities outside of current territories
Quickly spot areas for further investigation based on the density of sales
Do you have questions about Heat Maps?
Find the answers to your questions such as:
What type of heat map should I use?
Should I layer data onto my heat map?
What can I learn from a heat map?