The market needs a map
An international sales company wanted to divide its US market into two areas, nine regions and 150 territories. The field operations manager needed a flexible mapping solution that allowed sales to be examined and reported upon at territorial, regional and area sales levels. The manager also needed a quick way to examine the performance of new sales people and staff under review. Finally, plotting the network of stores and backroom offices was also a part of their requirement, as staff sometimes switched between sales and admin roles.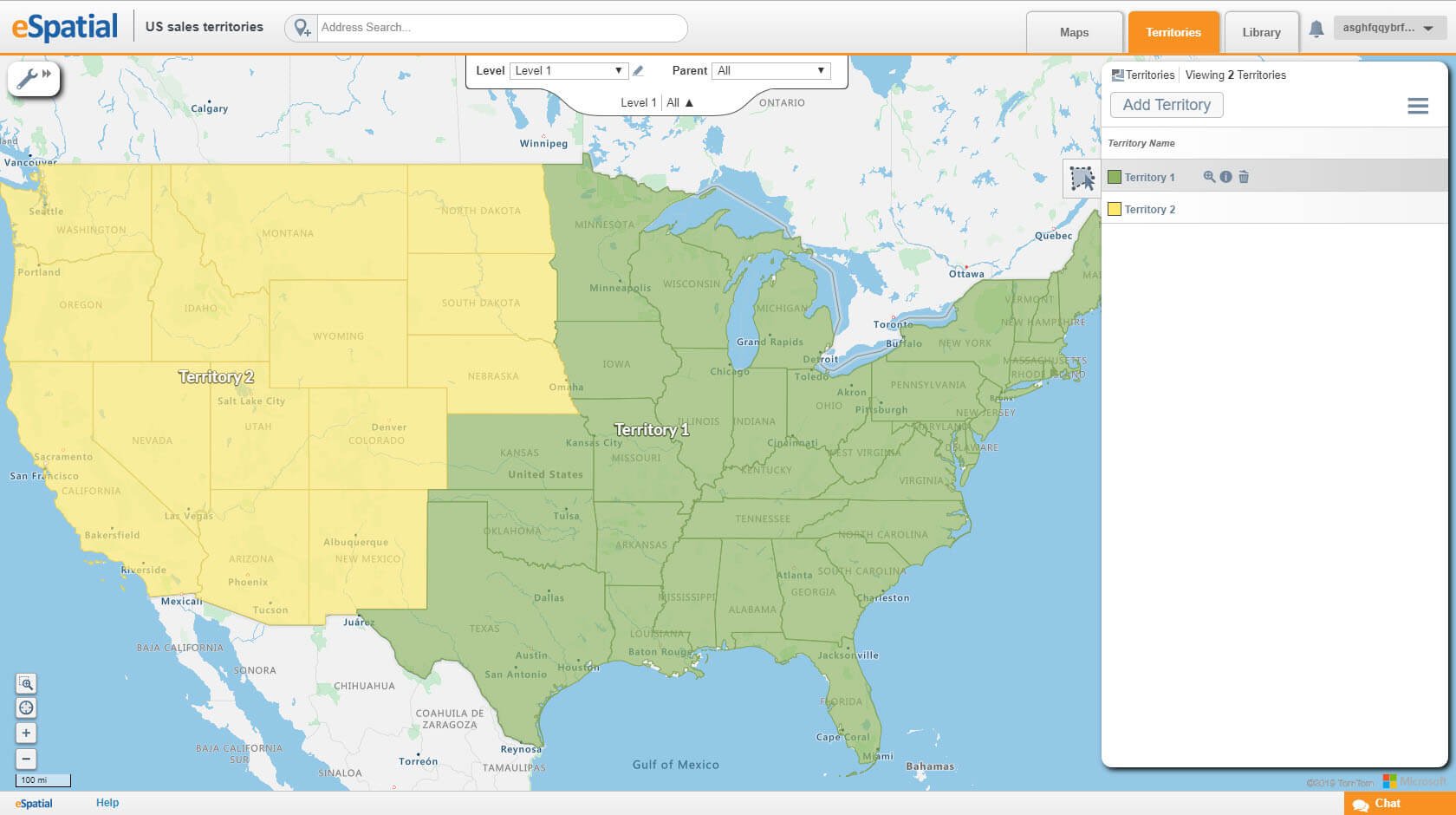 ­­­­The eSpatial solution(s)
Using the eSpatial territory creation tool, the field operations manager was able to quickly divide up the US into areas, regions and territories.
The nationwide sales data was then plotted, using eSpatial heat maps to analyze the performance of each to show aggregated and averaged sales per area, region and territory. The field operations manager could also drill down into a specific area, region or territory and analyze the individual sales that made up the aggregate. This will be indispensable when it comes to allocating bonus payments and moving resources between roles.
The field operations manager can now also send interactive report links to regional and territory managers, informing them of any changes to boundaries so they can review their own performance. Store and office locations are also plotted, allowing resources to be managed effectively using distance searches.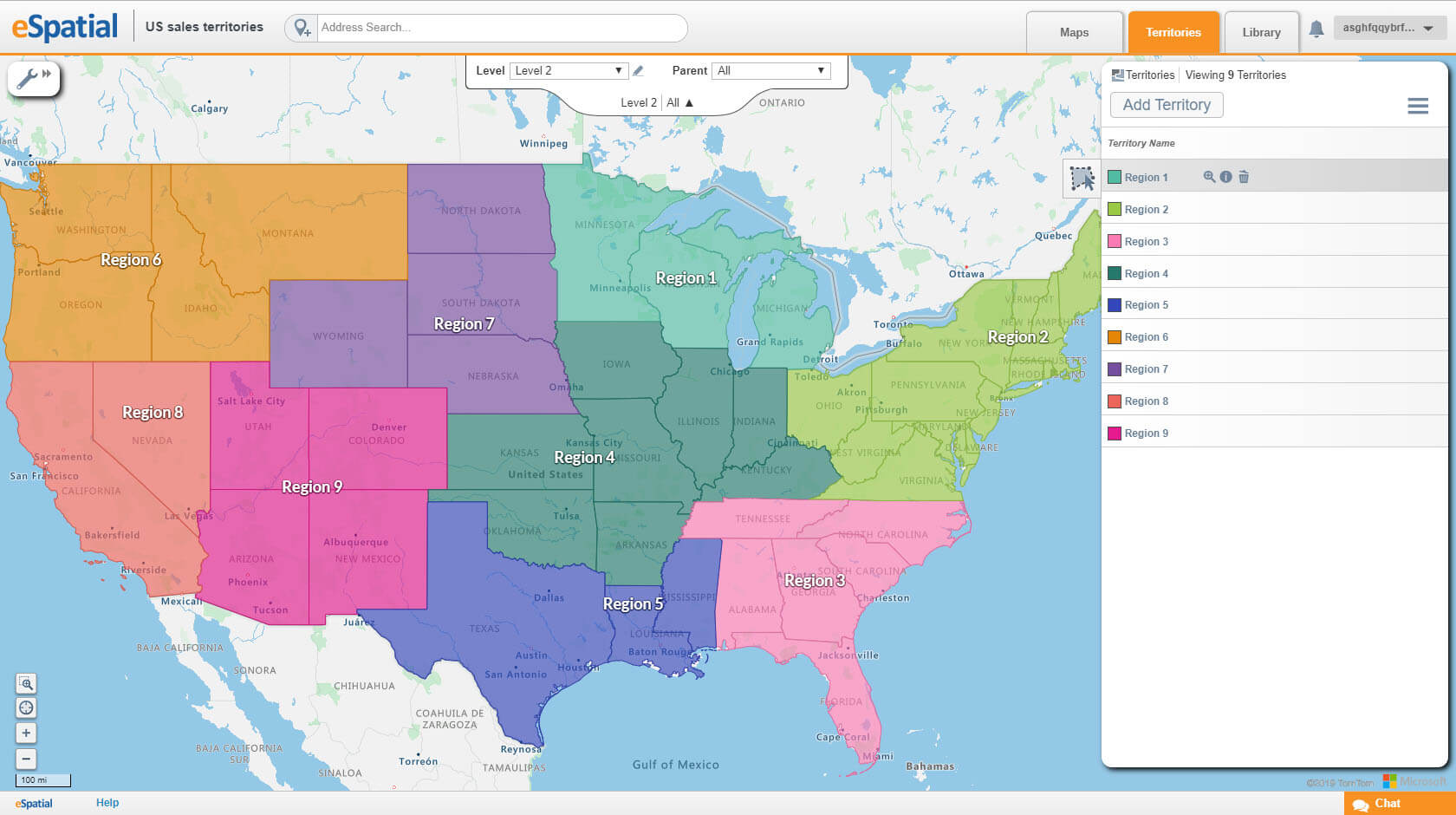 Now the company is planning to use eSpatial across their international operations, replicating the territorial hierarchies around the globe
The impact of mapping software
Instant geographic overview of national and regional performance
Instant micro and macro analysis capabilities
Territorial mapping solution ready to roll out across international markets.
New dimension on performance reporting
It's another eSpatial mapping success!