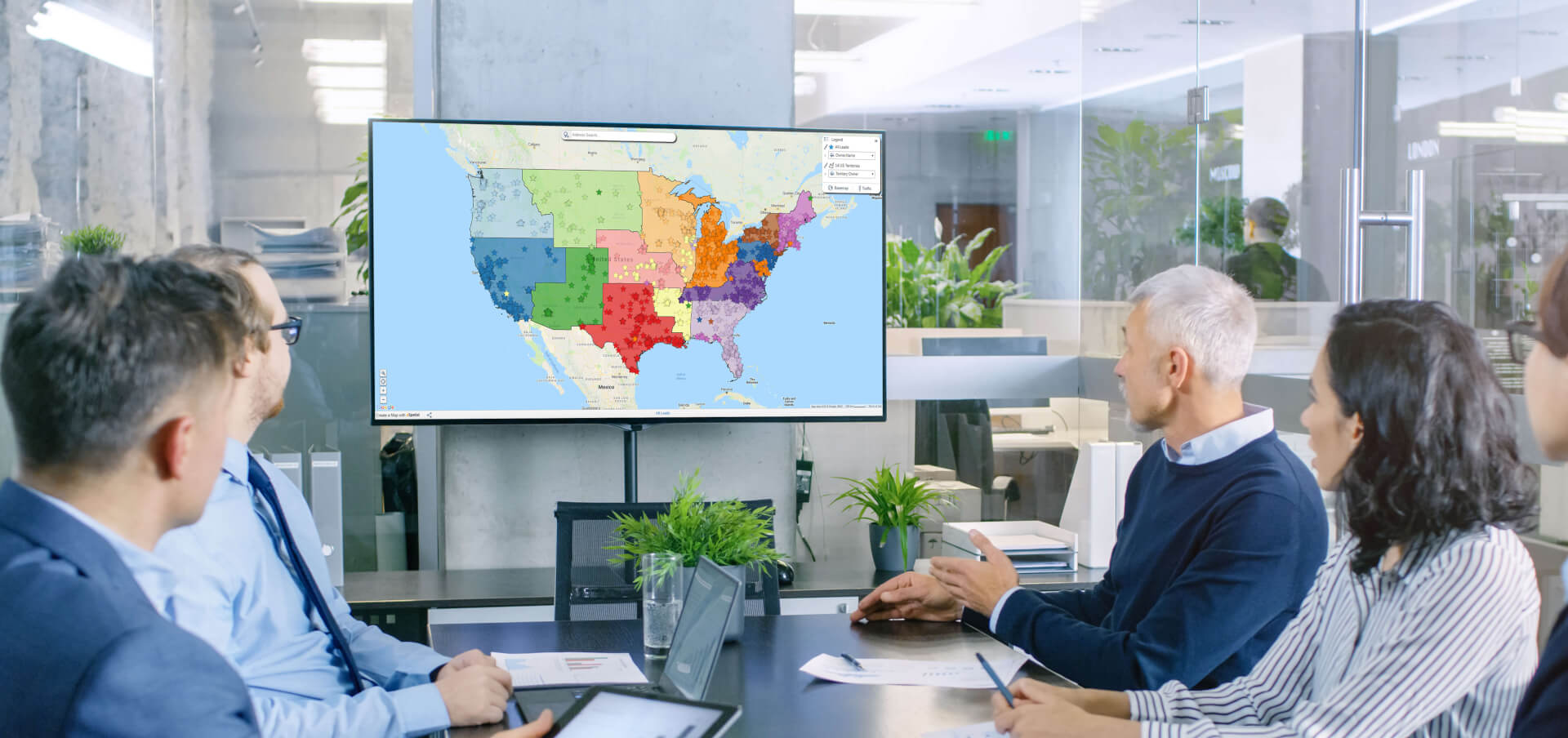 Let's face it, territory management is important. Harvard business review confirms it. We've already discussed why you should be doing it here, here and here. But there are certain times and areas where it's even more important than others. Let's examine.
1.

Are you selling B2B2C?

Sales territory management is typically more important where the sale is the B2B predecessor of a consumer sale. This is because the consumer sale is likely distributed closer to the consumer. Your B2B efforts need to become a part of those consumer sales before the competition gets there. Good territory management maximizes your efficiency and reach based on your sales resources.

Tires are a good example of an offering that's needed locally. The consumer will want to get your tires within a couple of miles of where they have their breakdown. Tire suppliers need to be able to efficiently reach the entire road network in order to maximize their national performance.
2.

Is your product locally available?

Again, we see how geography plays a role. If people are willing to travel great distances for your product (think specialist healthcare), then territory management is less likely to be an issue. Whereas locally available offerings (think of more general healthcare, such as products for family medical practices or dentists) are going to need a clear geographically managed sales effort in order to be successful.
3.

Do you sell in a brand space?

If your world is all about brands and has high availability, then territory management is less important. Coca-Cola will likely be sought out by retailers regardless of who is selling it. However, in a more commoditized space (think auto insurance), the options are less differentiated and so availability and relationships become more important. When you have more options, you're more likely to buy from the salesperson who engages with you more effectively. How do we maximize the sales team's ability to reach the attainable clients? Through strong territory management.
4.

Are delivery routes a factor in your business?

For some businesses the delivery relationship is key. In these cases, sales territories are best organized in line with distribution centers. Paper is a good example. You don't want too much, you don't want it at the wrong time. It's best to align the sales territory with the distribution network. How much easier is it for a sales person to maintain stock/availability awareness for one dispatch center rather than three separate locations?
5.

How long has the same person been your top performer?

Having the same person be the top sales performer for an extended period is a major flag. How well are your existing accounts and potential revenue being shared across the sales organization? Is that individual simply in a position to enjoy something of a milk run, or are they being legitimately challenged and performing year in, year out? Your territory design process should indicate whether they're getting the maximum return from the potential available to them.
6.

How high touch is your sale?

Every sales visit comes at a cost. If your sales people are making poor decisions about where to spend that time, then you're losing money. A high touch sale increases the risk of poor sales decision making. Good territory management can direct sales people to the right balance of existing and potential business, and by doing so can guide them towards the optimum mix of customers to visit, and visits per customer in line with your sales strategy.

Those are just some of the major factors that can push you towards the need for strong territory management. Have I missed any? Why are territories important to you? Let us know in the chat window in the bottom right.
---
eSpatial is a provider of mapping software for field sales teams. From territory management and account management on the go to advanced routing capabilities, we're certain eSpatial will increase the efficiency of your sales team. Schedule a free demo with one of our experts to find out how eSpatial can help your field sales team achieve their goals and targets.