Plan the profitable expansion of your franchise
Identify New target locations faster
Use various analysis to make new location choices clearer enabling the decision to target that area to be made much faster.
Forecast success of new locations
Third party demographics such as age, gender, and income can help forecast the profitability of a chosen location.
Reduce territory encroachment
Run radius analysis around your existing locations to eliminate the cannibalization of their customer base.
Produce a visual sales aid
Present your prospective franchisees with a map of their territory to show them why it is the best location to operate in.
Background
Franchising by its very nature is all about expansion. The business model is built for growth, it's just how you plan for that growth that determines success. If you have a steady base of franchises and you are ready to actively get more franchisees on board, it is best to know where you want to put them.
Determining the best location for your next franchise store is hard work. A lot of analysis is required to be certain that the locations you choose are the right areas for your franchise and you need to be able to do it quickly and easily.
Challenges
1. How to identify new locations
To start the process you will need to see where your existing franchisees and their customers. You need to see how far those customers are traveling and whether a new location close to an existing franchisee would cannibalize their customers.
2. How to determine profitability of that area?
When you have lots of data in different spreadsheets with tens of columns and thousands of rows, it can be really difficult to merge them and get a holistic view of the data. You need to combine all of these data sets to accurately determine whether a proposed new locations is likely to be profitable or not.
3. Identify risks associated with the area
When finding a new location to expand your franchise, you need to be aware of all the possible risks and how they may or may not affect the success of that location. You have to be able to see if setting up a franchise here will take customers away from an existing franchise. You also need to know where your competitors are located and what impact that may have on your business should it set up there.
Outcome
Using eSpatial to plan the expansion of your franchise allows you to accomplish more, quicker. Facilitate conversations about new territories and potential store locations with visualizations of your current store locations, customer locations, and competitor locations. You can use various analysis such as heat maps and radius analysis to identify new target locations faster.
For example, if you load your customer data from a loyalty program and run a radius analysis to identify where your highest value customers are located in relation to your store locations, you can then use heat maps to identify which other locations have a similar demographic profile to your high-value customers. The underlying data you would use to identify the similar demographic profile can be found in the eSpatial Datastore where there are over 111 third party datasets to be used as you like.
In addition to the identification of potential franchise locations, you can also run a radius analysis around your existing locations to ensure that the new locations will not cannibalize the existing customer base.
Find out how to plan the profitable expansion of your franchise
What our customers think
"

At Compact Power, we are relentless about exceeding our customer expectations. eSpatial is a vital component in helping us achieve this with their powerful, yet easy to use web-based mapping software. Their customer service continues to exceed our expectations, both in timeliness and quality.

"

Steven Walters
Help Desk Administrator
---
"

eSpatial is easy to use and has great styling options for maps and data. I create both small, single point maps and large multi-state maps and eSpatial performs even better than the mapping software I needed to replace.

"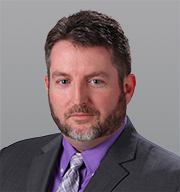 Brant Long
Sr. Marketing Specialist