What are bubble maps?
Bubble maps are a simple, fast, and effective way to discover trends. They summarize your data by creating different sized circles that represent the value of the information in each geographic area. The area represented by each bubble can range from the size of a zip code to an entire country. The larger the bubble, the higher the value of your data in that area.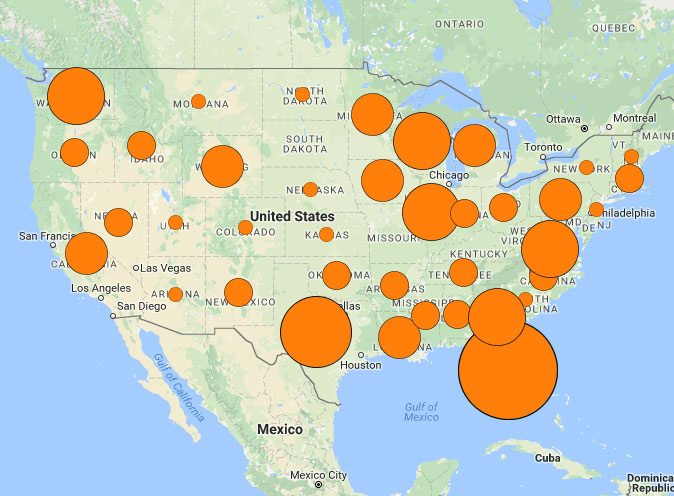 Why bubble maps?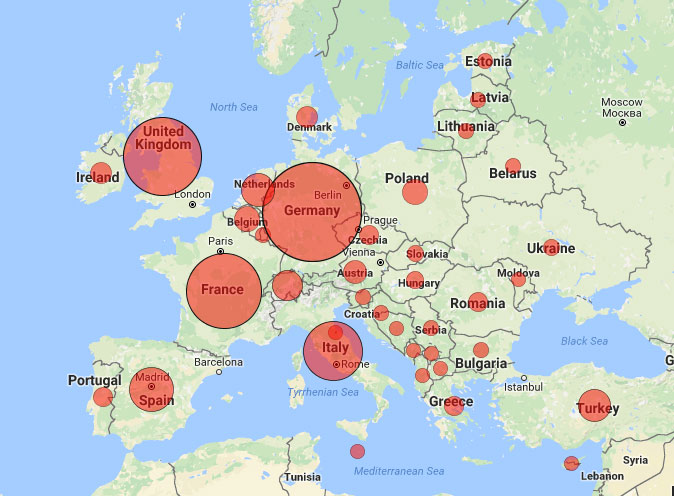 Depending on your goals, you can choose to summarize anything from the number of data points in the region to the revenue.  Bubble maps are simple, which makes them great for reports, presentations and even to embed on a web page. Some of the other advantages of bubble maps include:
Create bubble maps from your Excel data
Summarize different sized geographic regions, from zip codes to countries
Customize your icons and colours
Visualize sales revenue by region, high and low performing areas, and more
Publish and share with your team
Create your pin maps with a free trial of eSpatial
Analyze large amounts of data
When  you have thousands of lines of data in a spreadsheet, it can be difficult to understand and interpret. Bubble maps help you discover new insights in seconds by aggregating your data.
For example, the bubbles on this map are based on the number of customers in each zip code. They're also colour coded based on total value — yellow for a lower value, red for higher. This allows you to instantly compare regions and see how how work levels compare to returns.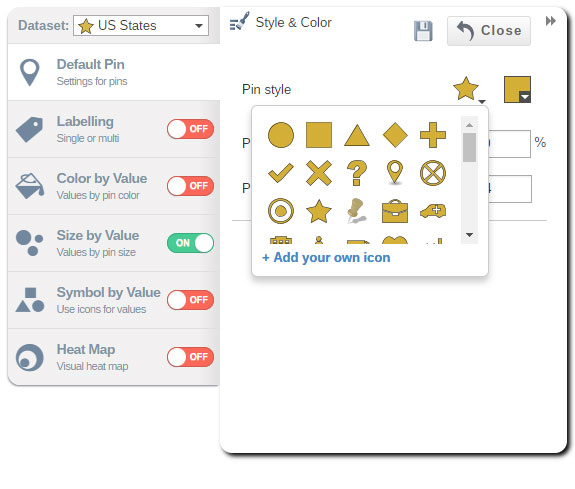 Customize your bubble map
With eSpatial, you can customize your map to fit your needs. Using the style function, you can adjust the scale of your bubbles, the icon representing your data and the colors.
You can also upload your own icon for maximum personalization and branding.
Publish & share your bubble map
When you're using bubble maps for things like market analysis, you often need to share this information with a co-worker or use it in a presentation. That's why eSpatial allows you to easily save, print, export, and share your maps.Your maps can also be embedded live in a website, allowing your page visitors to zoom, pan and view information while your map is protected from unauthorized changes.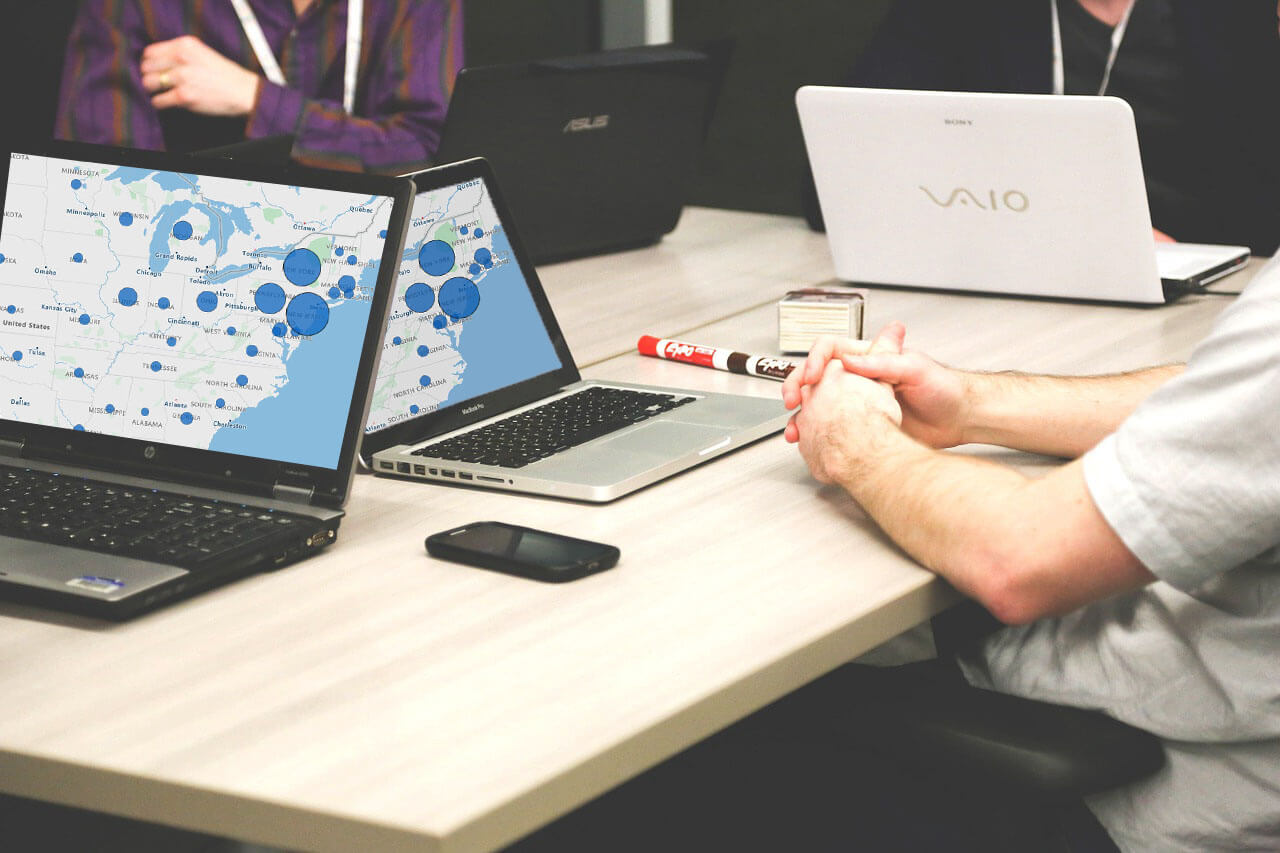 Create your bubble map with these easy steps
---
Sign up for a free seven-day trial of eSpatial.  A form like the image below will ask you for an email and password. No credit card details required!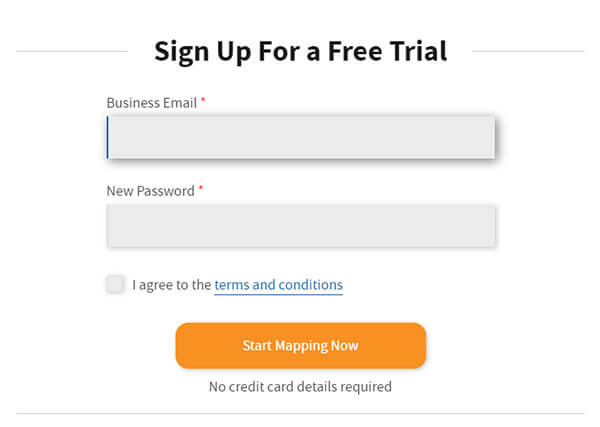 Once you've logged in to your trial, you'll have the option to use our sample data, choose data from our library or upload your own. To prepare your own location data, make sure the columns in your spread sheet include unique headings, such as 'address', 'city' and 'state.' Save your data in excel (.xsl) or CSV format before uploading. Check out our how-to guide for more tips on formatting your data.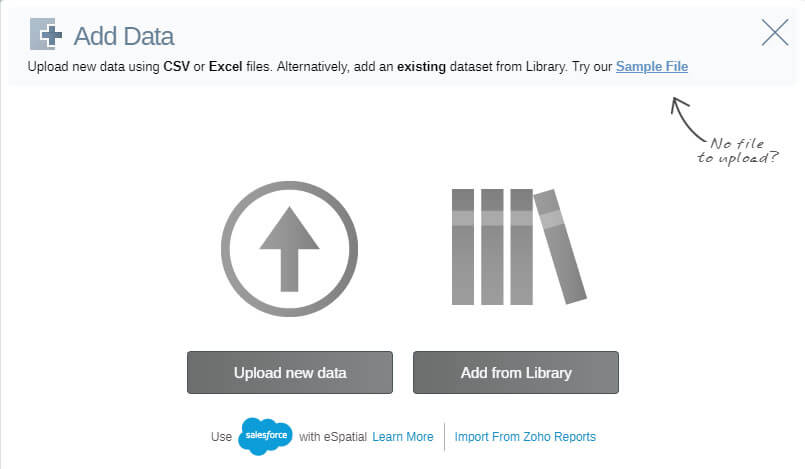 Click on the Analyze Data button on the control panel found on the left side of your screen. If you don't have your own information, you can test out bubble maps by using the sample data in eSpatial.
After clicking Analyze Data, click the Bubble Map button.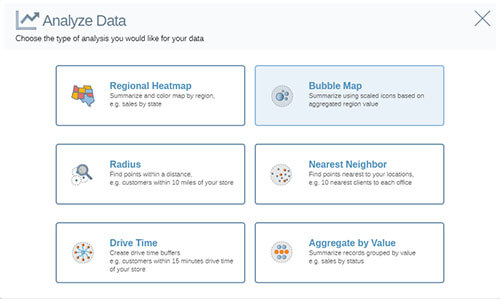 Under the first field, select the dataset you want to turn into a bubble map. In the second field, select the geographic region you want to use to summarize your data. In this example, we've chosen US States from the eSpatial database.
If you have no region datasets in your library, click the Add Region Datasets button. From the eSpatial database select the geographic region required and then click Add to Map.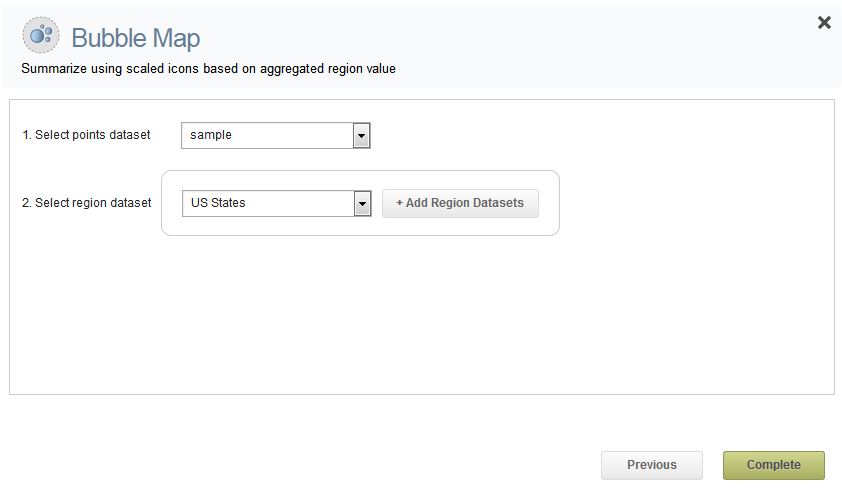 Click Complete and your bubble map will be generated with your data summarized by region. The image you will see first will also have all your points data displayed on the map. You can hide these points in the legend by clicking the eye icon beside the dataset.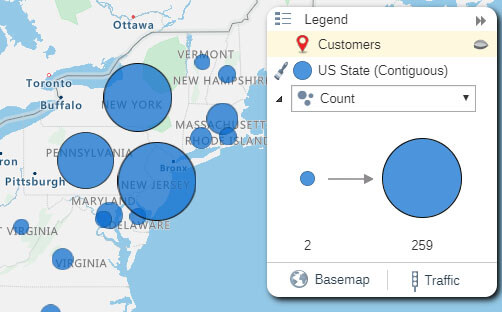 Your bubble map is now ready! You can continue to adjust styles or save, export, or share your map.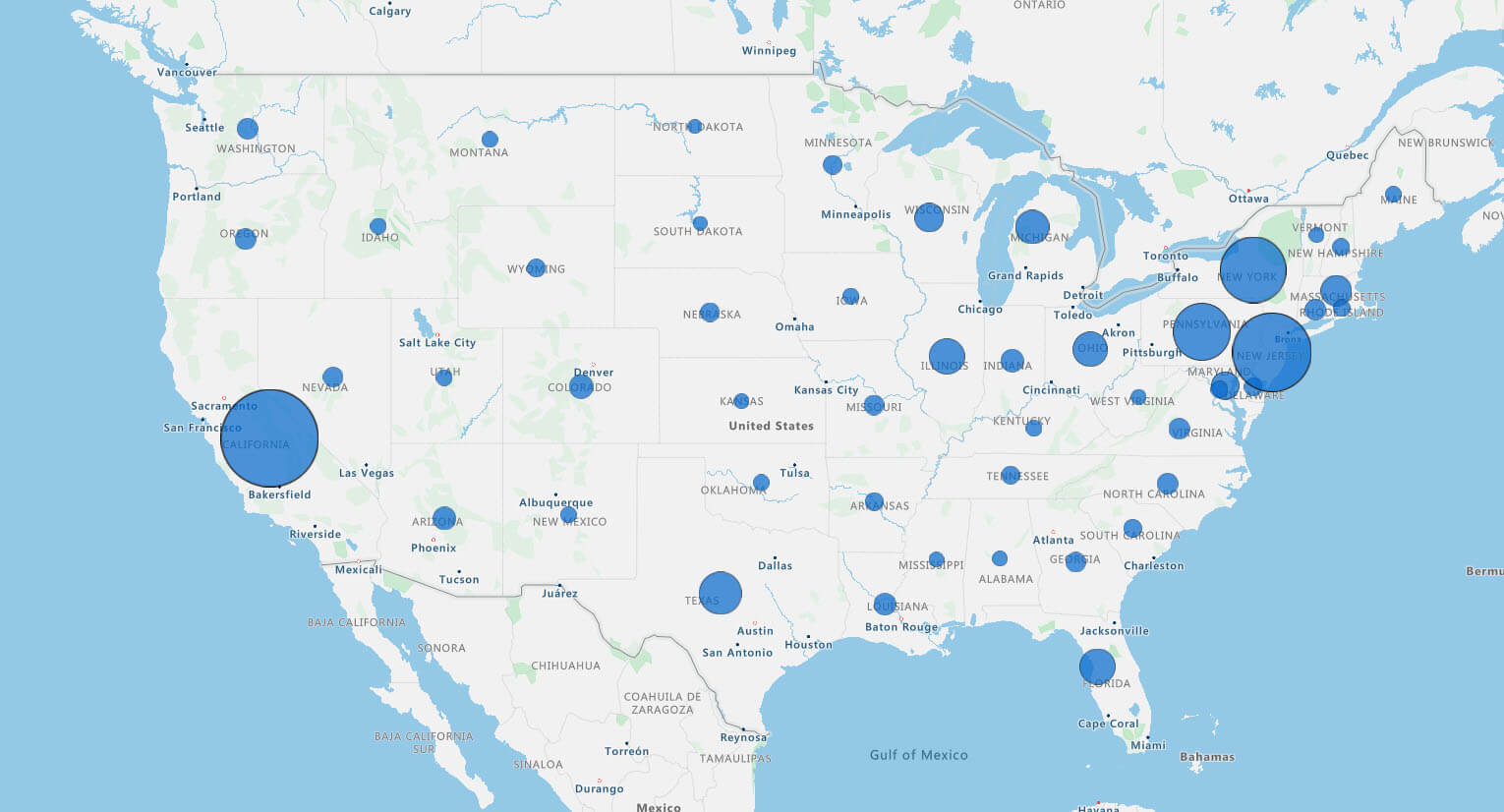 Bubble map not quite what you're looking for?
Check out eSpatial's other capabilities to find the map that's right for your business needs:
Create your bubble map today
Start a free eSpatial trial