Create your heat map in 2 Steps
1.

Import Your Data From Excel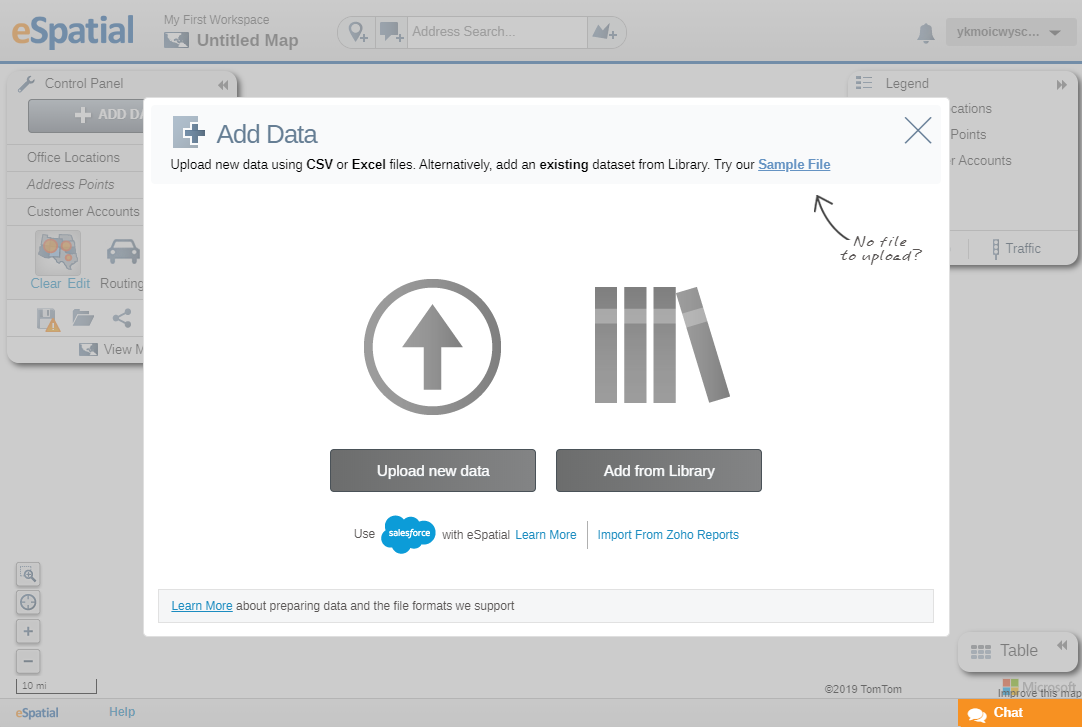 You can map any excel spreadsheet that contains a location column. The more granular your data, the better the result so try to include street addresses and zip codes.
2.

Switch On Heat Map Styling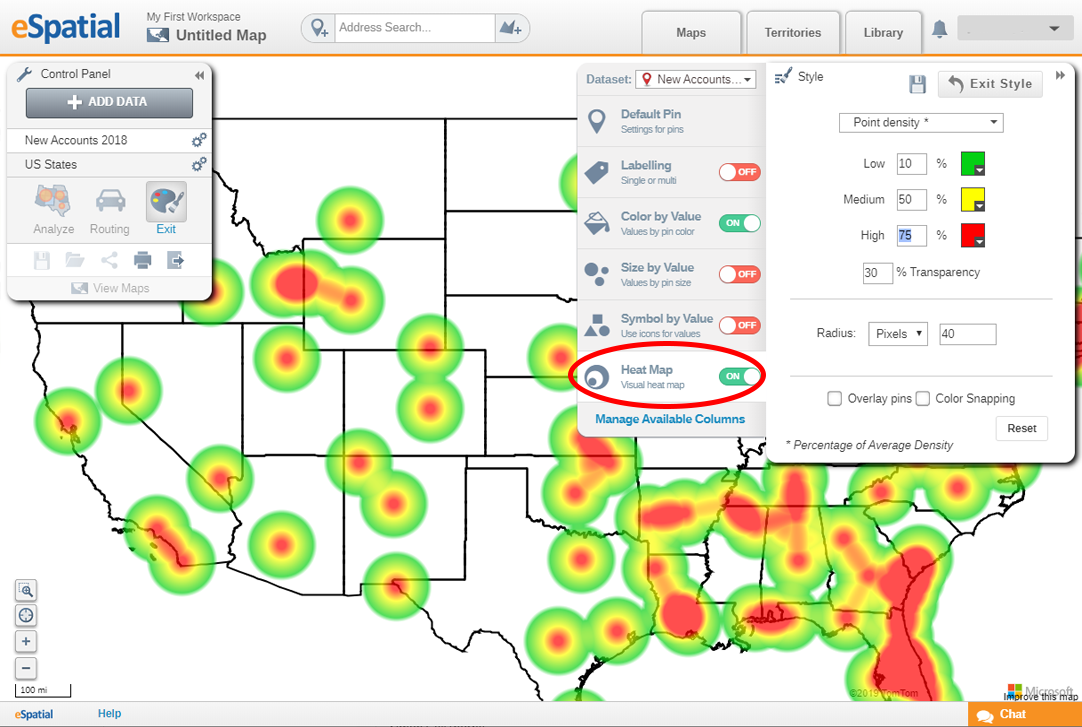 The Heat Map settings can be found in the Styling Menu. Here, you can change the colors, the ranges, and the values that your heat map is based on.
Start Your Free Trial
Visualize your business data in minutes
eSpatial allows you to quickly create powerful Hot Spot Heat Maps that immediately highlight clusters of your data in just a matter of clicks.
Identify clusters of customers.
Highlight opportunities outside of current territories.
Uncover trends in sales of particular products in particular locations.
Quickly spot areas for further investigation based on the density (or lack thereof) of sales.