Reporting on sales or service performance on a smaller scale using zip or postal codes is important for many organisations such as retail stores, real estate agencies and restaurant franchises. When faced with reams of data points in a spreadsheet, it can be difficult and time consuming to present this information in a way that will show the overall performance of your market while allowing everyone to understand and derive insight from it easily.
Postcode Heat Maps use colour to reveal different levels of intensity - for example, the number of customers and sales revenue within a certain postcode area. They are a great way to provide an overview of your market using an interactive map.
With eSpatial, you can quickly create powerful postal code heat maps that chart customer, sales and geographic data to highlight intensities within a specific postcode area.
Creating a heat map with postal codes
Manually sifting through your database to create a postcode map chart in an Excel or Google sheet can take hours, and it's even more difficult to visualise.
Instead, eMapping, eSpatial's mapping software, enables effortless heat map generation, allowing you to zoom in on specific postcode areas for a highly targeted sales approach. Locate dense pockets of customers and every high-performing sales region, and examine them by their unique postal codes. With multiple colour options, it's easy to see where your efforts are best spent.
The eMapping process is simple:
First, upload your customer and sales information from virtually any data source.
Next, use location data to draw the boundaries of your geographic heat map.
From there, you can begin analysing the region for areas of high density.
Once you have your points and boundaries selected, combine them to generate your Postcode Heat Map.
Finally, you can view your heat map and what each colour represents. If you need to, you can always change the default colour range in the styling options.
Why use postcode mapping software?
As we mentioned above, many of the customers who use postcode mapping software work in retail, real estate or franchising. This is because Postcode Heat Maps allow them to get a more granular view of their sales or service performance than countries, states or counties would allow.
Here are a few ways you can use Postcode Heat Maps when analysing performance, identifying opportunities for expansion or planning targeted direct mail drops:
Identify customer and sales rep clusters to gain an overview of the market landscape.
Determine regional customer volume to enhance distribution logistics.
Spot gaps and trends by neighbourhood to quickly investigate issues and intervene.
Visualise areas of opportunity for potential expansion or marketing campaigns.
With Postcode Heat Maps, you get highly detailed views that provide actionable insights into the various regions you serve. But what does this look like in action?
Postcode heat maps in action
Postcode Heat Maps are an incredible visualisation and planning tool, offering sales teams a transparent window into their operations.
Below is an example of a Coffee Shop Supplier and how they use eSpatial Postcode Heat Maps to identify opportunities for new business:
Carry out a postal code heat map of current customers. You can see that, currently, this business only focuses on areas close to Liverpool City.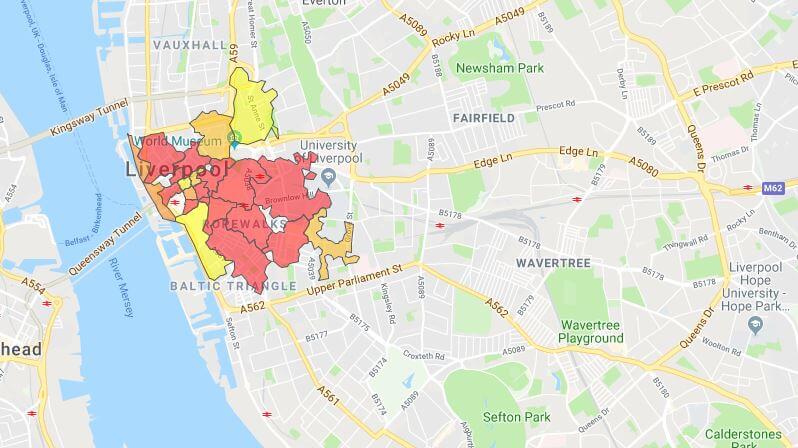 Clear the regional heat map analysis.
Use eSpatial's Business Search tool to identify more coffee shop buildings in the surrounding areas.
Run another regional heat map analysis to identify areas with high density of coffee shops.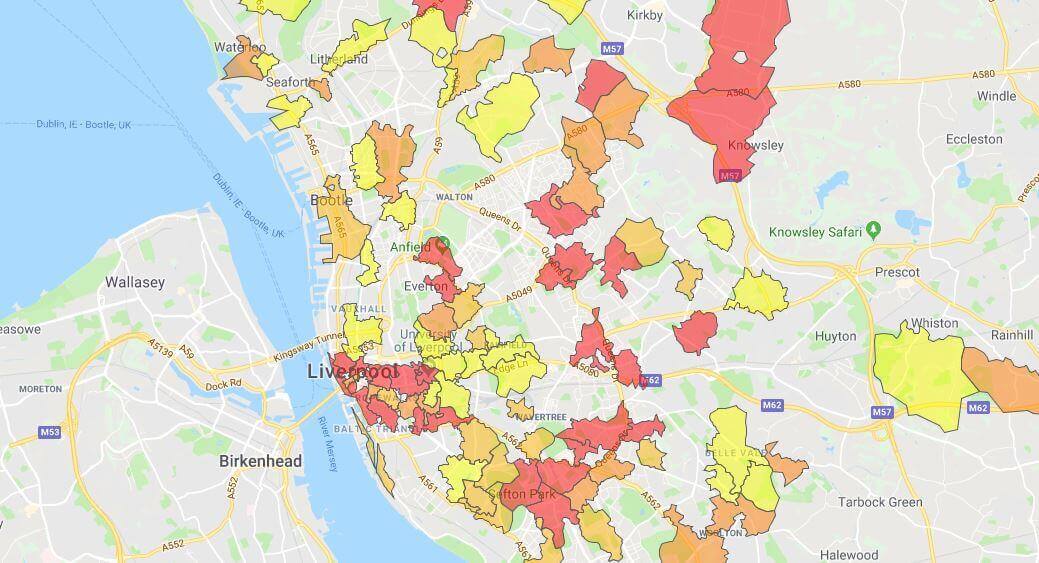 Filter your data to the postcode area(s) with the highest densities.
Export that list. This will serve as a clear list of postcodes and businesses that you can hand your sales team or marketing team to target.
Now that you have your postcode level information, you're ready to become highly targeted and more effective in your sales and marketing. But there are still a large number of other applications of postcode heat mapping we haven't touched on. If you want more ideas about how postcode mapping can be valuable for your business, take a look through our recent blogs.