It is with great pleasure that we can now announce the launch of our new mapping software product for Salesforce, bringing you the full capabilities of eSpatial mapping software within your Salesforce Org.
eSpatial partnered with Salesforce in November 2017 to make eSpatial Mapping Software available to Salesforce users from the Salesforce AppExchange
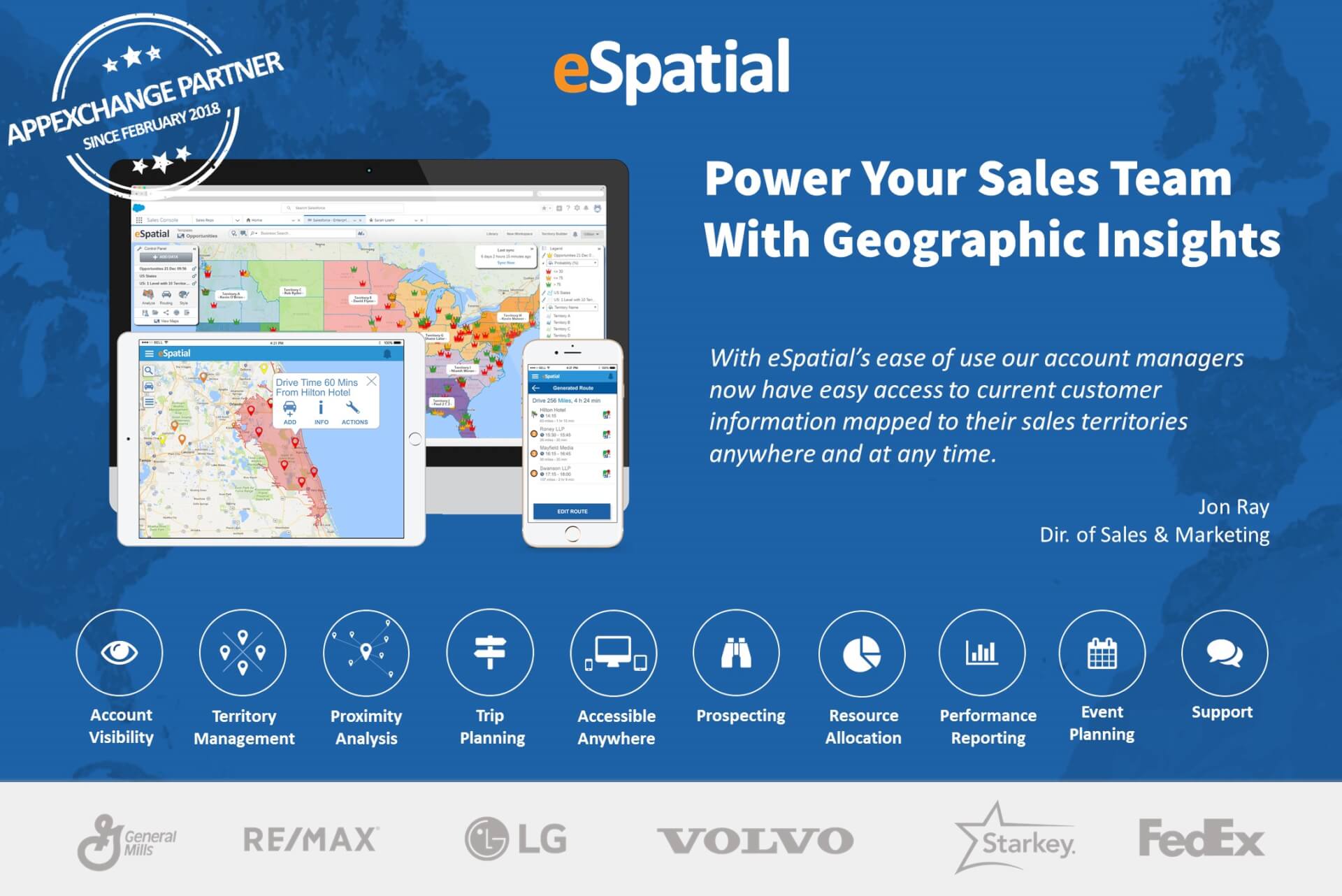 eSpatial for Salesforce is built to give you the full power of a complete mapping solution within your Salesforce Org. With seamless data loading of common Salesforce objects such as Accounts, Leads, and Opportunities, as well as Custom Objects, geographically visualizing and analyzing your data could not be easier.
All the features eSpatial is renowned for such as territory management, heat mapping, proximity analysis, routing, drive time buffers, and sharing of maps are all still included and in fact, we've added in some extra features just for Salesforce users such as logging calls, events, and tasks as well as the much sought-after map templates which will facilitate a much easier roll out amongst your team.
Empower your team with the tools to manage their day, optimize their time in the field, and update Salesforce on the go with eSpatial for Salesforce.
For more information and to try it out for yourself, please check us out on the Salesforce AppExchange.