Identify where to target new initiatives for market growth
Plot the distribution of potential customers
Plotting the distribution of existing customers can help identify region in which customers are not being served or where new customers can be acquired.
Analyze demographic distribution
Overlaying demographic data against existing store locations and competitor locations will allow the retailer to analyze the profile of a region, such as age, income bands, and socio-demographic groups to help identify new potential markets with the ideal target audience.
Map competitor locations
Mapping competitor locations and combining with this data with current store locations and customers can give the retailer a complete view of their market. This data can be then used to identify areas of growth.
Background
A women's fashion retailer is looking to manage the growth of their business through market growth. For most retail organizations, when managing the growth of their market, they manage it on a phased basis, moving into areas with the highest potential first.
To identify a market with the most potential, there are a number of factors to consider. It's important to have as much information as possible for planning market growth. Information such as the demographic data of the market, where competitors are located, and where the organization is currently performing well are all crucial. Combining these in an easy to use way, will help this retailer make informed decisions about planning their market growth.
Challenges
1. Which market has the strongest potential?
When looking to expand into new markets, the biggest challenge is finding the demographic profile of the target market (for instance, age, income bands, socio-demographic groups, administrative considerations).
2. Where are we performing poorly?
Under-performing regions can also identify growth potential. For example, by identifying where market performance is low and looking at other geographic factors such as location to a competitor, demographic market, or perhaps an environment or accessibility problem nearby. Discovering this can allow the business to quickly expand into new markets.
3. Where are our competitors located?
When planning market growth, it is important to know where competitors are located. Having the ability to quickly see where competitors are located in relation to your existing offices and markets can help with your overall competitor analysis and quickly help with identifying opportune markets for growth.
Outcome
Visualizing your business data on a map allows you to plot the distribution of potential customers. This helps to identify regions in which customers are not being served or where new customers can be acquired.
You can then overlay demographic data to analyze and create a profile for that region based on age, income, gender, socio-demographic groups. This can then be used to identify other regions with a similar profile. Using lookalike targeting, your potential for successful expansion is higher.
Once you have identified your target regions, you can overlay your competitor data to get a complete view of your market which will speed up the decision-making process for hiring and entry into these territories.
Start identifying new markets for growth
What our customers think
"

eSpatial is easy to use and has great styling options for maps and data. I create both small, single point maps and large multi-state maps and eSpatial performs even better than the mapping software I needed to replace.

"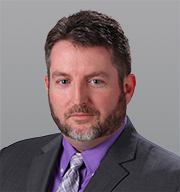 Brant Long
Sr. Marketing Specialist