Get Your field service team onsite with customers quicker
Improve service level agreements
Define the best SLA options possible to increase your chance of winning business while also ensuring it is an SLA that you can meet.
Expand service coverage areas
Use mapping to identify areas of high sales and low service rep coverage to facilitate hiring conversations.
Win business with service coverage maps
Present prospective clients with maps displaying varying levels of coverage to build the business case for the customer to choose a superior product or service.
Background
As with many Field Service Organizations, time and distance are the main concerns for Operations Managers. You have to be able to meet the service level agreements sold to customers. You have to be able to make sure your engineers are capable of being onsite within the promised time frame.
You need to identify over- and under-coverage for current customers. In addition to this, you need to be planning for the future, identifying expansion potential and requirements.
Challenges
1. Get service engineers onsite faster
Currently, any service requests from customers go to the next available engineer. This engineer might be over two hours away from the customer's location and so by the time he gets the job request, accepts it and gets on the road with any relevant tools and parts, it could be the next day before a customer gets their issue resolved.
2. Improve service levels for customers
In a price competitive world, a supplier needs to provide added value above and beyond the end product. Improved service level agreements that ensures a quick resolution of any issues that may occur, is one of the best value adds that a company can introduce. How to improve the service so these SLA's can be improved is another question and returns to the question of getting an engineer to a customer in record time.
3. Identify coverage expansion areas
While a large part of the Operations Manager's job is thinking about and managing what is happening now, it is also important to thinking of the future. If sales are growing and business is booming, then there is going to be a need for more service engineers in the next 2 - 5 years. How do you identify where those engineers are going to be needed?
Outcome
By mapping engineer locations alongside customer locations, you can run distance analysis that allows you to more accurately set service level agreements with your customers and you can show them how different levels of service will impact them.
You can also ensure that you get your engineers onsite faster by assigning jobs to the next available and closest engineer. Customers are happier and feel more valued when issues are resolved in a timely fashion.
To ensure these customers remain happy, you need to have enough service engineers in the area. Using mapping, you can identify the areas that would benefit from extra staff and present them to decision makers to help facilitate hiring conversations.
Presenting a visual representation of your service coverage not only helps with hiring decisions but it also helps prospective clients understand varying levels of coverage and decide which option is best for their requirements.
Find out how to win business with mapping software
What our customers think
"

Using eSpatial has saved us 25 hours a week in productivity. It allows us to confidently make faster decisions, keep track of orders nationally, service more customers, and plan for the future without stress.

"

Bobby McElyea
General Manager
---
"

eSpatial has made it easy to identify the areas with the greatest need to expand our services. With a central web-based system, we can do way more than before. It's simple to use and having dedicated individual support is excellent.

"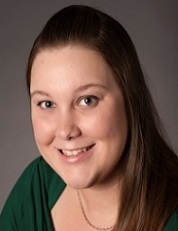 Kaitlin Lounsbury
OMS Coordinator