Hire more efficiently with eSpatial Multiple Buffers
---
Running a national field sales team has its challenges and one of those is where to hire your next sales rep. Hiring in the wrong location can be a costly mistake from expensive travel costs to opportunities lost due to time and proximity.
One of the key benefits of mapping software to sales managers is proximity analysis. This allows you to identify how many customers or opportunities are within a certain distance of your chosen recruitment location.
With Multiple Buffers you can set several different distance radii around a point to see how many customers or opportunities lie within a 5, 10, or 15 mile distance of your chosen location. You can then assess if this is a valuable location to recruit in.
Learn how to do this quickly in eSpatial with our quick steps below.
2 Steps to Using Multiple Buffers on Your Map
First you will need to upload two datasets – For example, your opportunity data and your sales team location data. Once your data is uploaded and added to a map, simply follow the instructions below.
1: Select a point you want to run a radius around
On your map, click on a point from the dataset that you would like to run a radius around. An information box will pop up and you will see a Buffer drop down menu. Select Radius from this menu.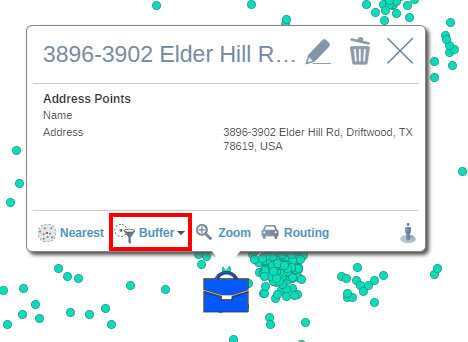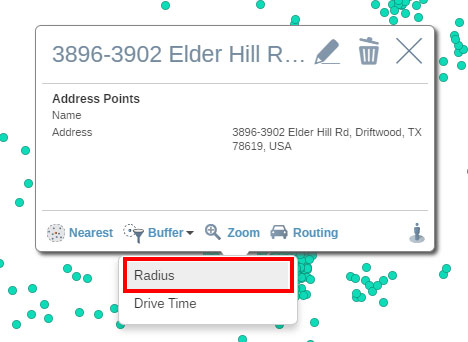 ---
2: Set your radius criteria
Here you need to decide whether you want to run a radius around the single point you have clicked on or all the points in that dataset. You can also set up to three different radius distances in sequential and ascending order. Your radius distances can be set in miles (default), Feet, Feet (US), Meters, or Kilometers. Once you're happy with your criteria, click done and your map will show with your multiple radius buffers displayed.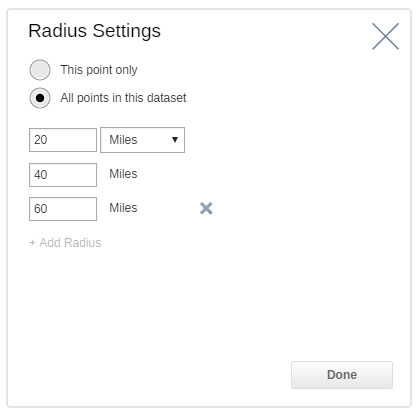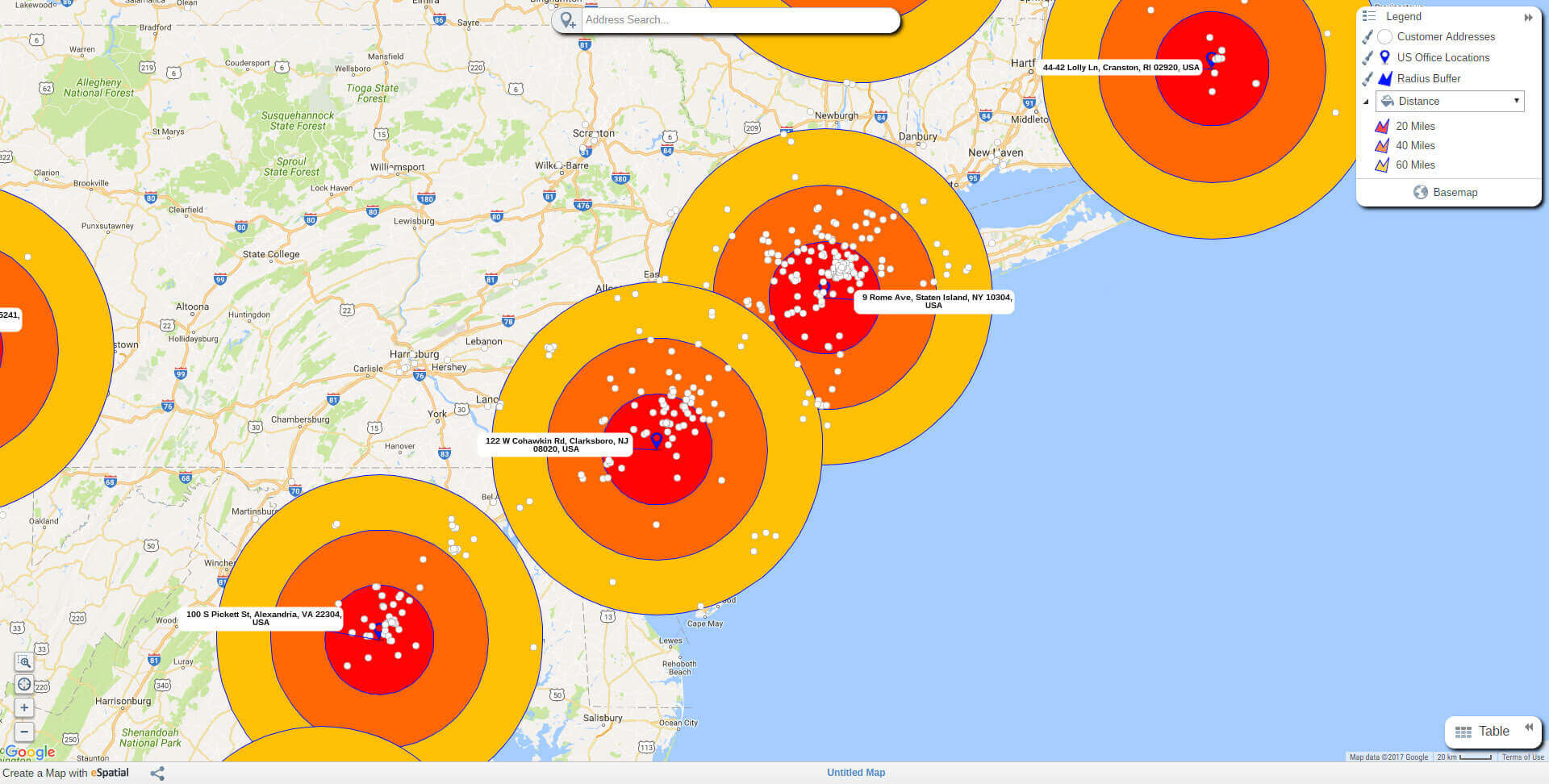 3: Filter Your Data
You can filter and export the data that is present within a radius distance which is useful to see which customers fall within each of the distances you have set. Click on the radius you want to filter down to. Click on the Filter drop down and select the dataset you want to filter. The results will be shown in your table ready to export.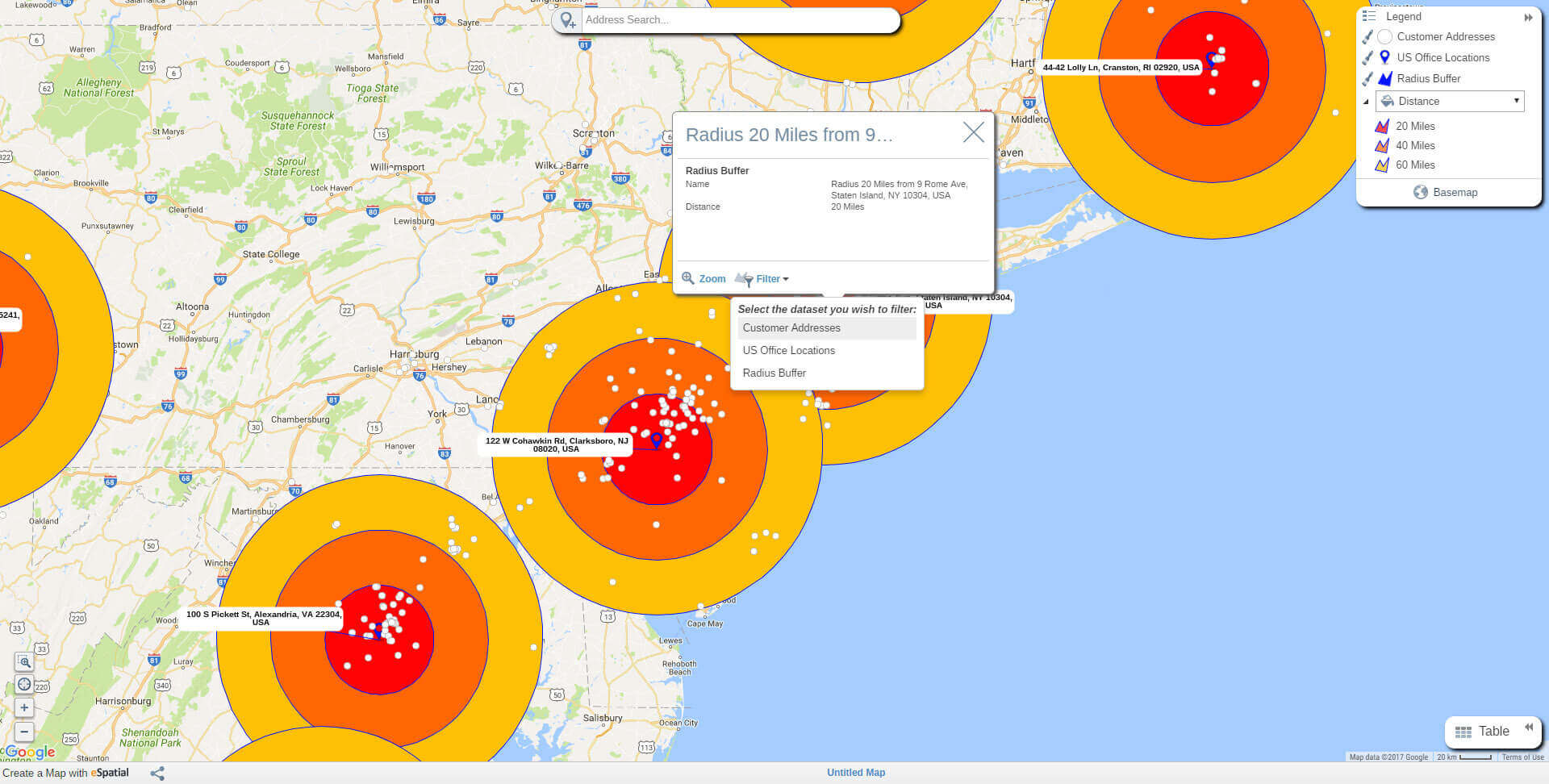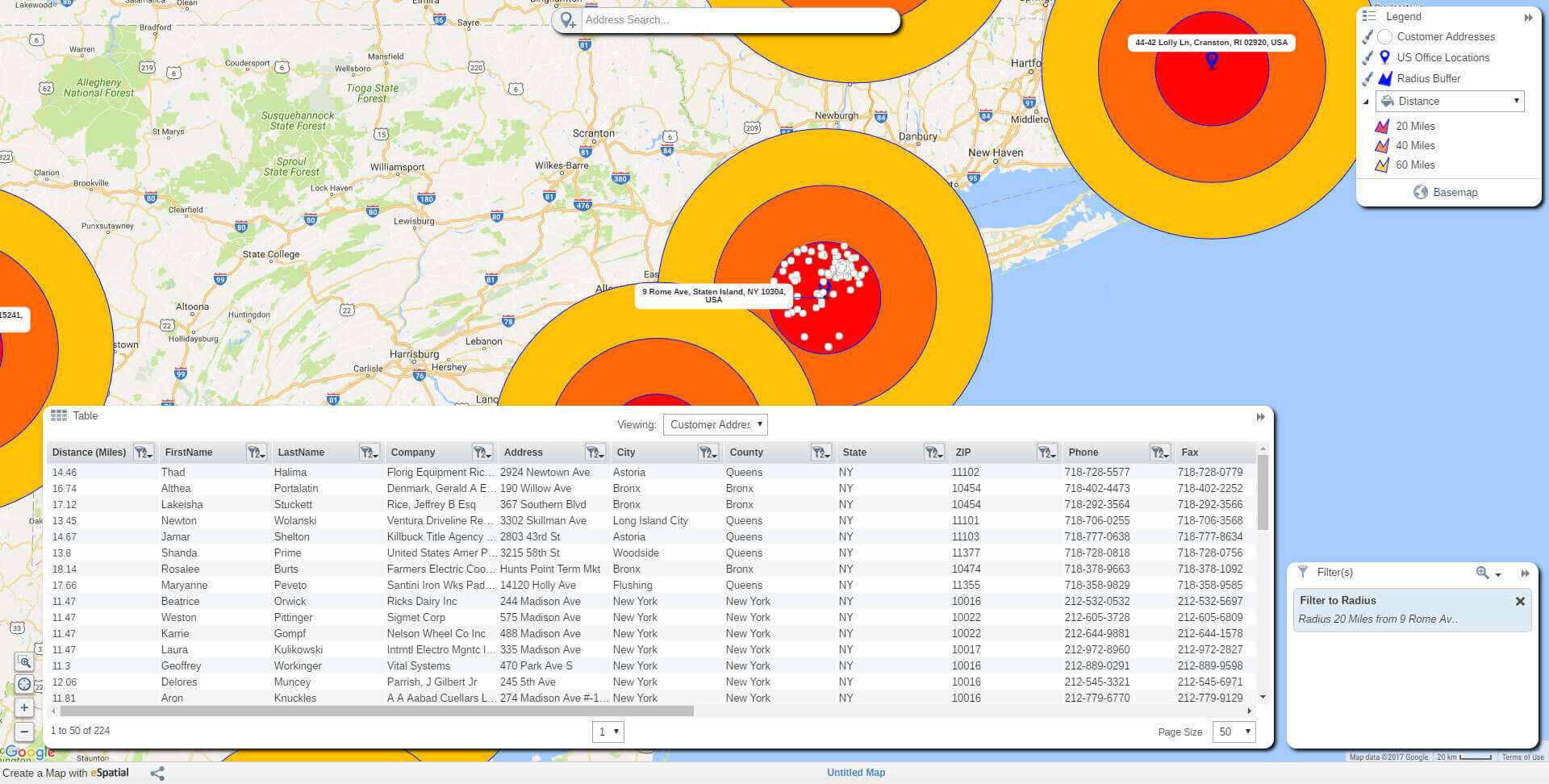 Run Multiple Buffer Analysis Today