Use your Maps in reports, presentations, and meetings by exporting your maps in a variety of formats.
---
When showcasing your sales performance to colleagues or presenting to a potential client, it's important to be able to grab their attention and keep them engaged. Having the proper supplementary material to support your map can help keep your colleagues and clients engaged and assist them in understanding the data on your map.
eSpatial allows you to create vibrant maps in order to inform, explain, or persuade colleagues and clients. But in these situations, you may not always have access to your account. To help with this, you need to be able to show these maps in different mediums, whether that is in a presentation, printed hand-outs, part of a report, or simply to post on your office wall. We've made it easy for you to export your mapping projects in a just a few clicks.
---
How to Export Your Map
Select Export from the Control Panel
To get started on exporting your, firstly log into your account. From the Control Panel, select the Export option from the bottom right-hand side.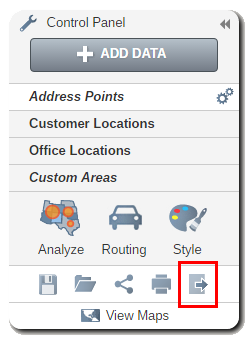 ---
Export to PDF
When exporting to a PDF, your map as seen on your screen will be exported into a PDF format. You will be presented with the option to include a data table. If selected, a table with your data will be included on the second page of your exported PDF. Exporting to PDF is perfect if you are inserting your map into an existing report.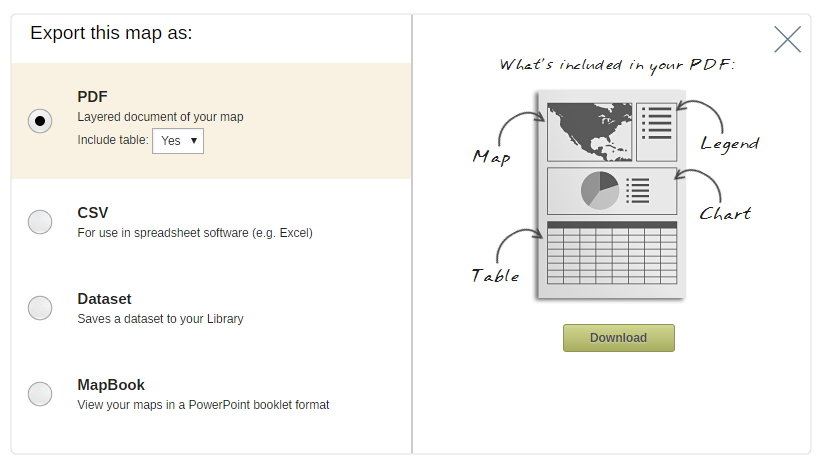 Export to CSV
Selecting CSV format will export your raw map data into a CSV file, which can be then used in spreadsheet software such as Excel. Our users frequently use this for presenting the findings of their data in a list format, to be used for call sheets, printed out, or to be used in a mail campaign.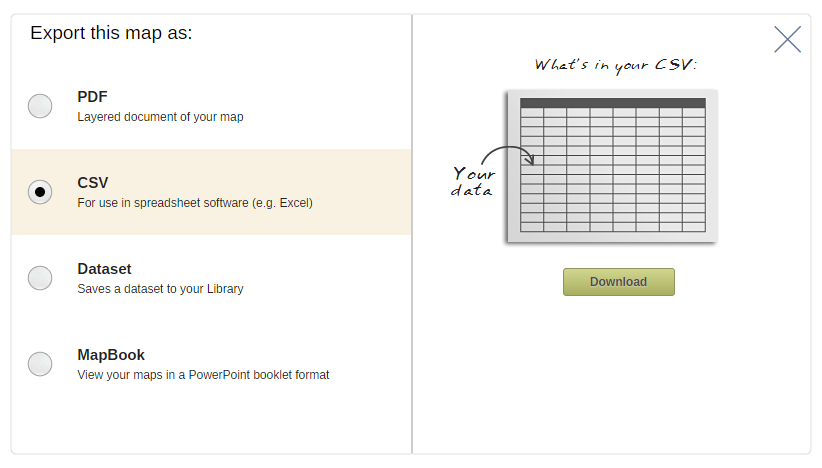 Export to Dataset
Exporting your map as a dataset will save your map data in your dataset library. This means it can be quickly added to any other maps you may have created. This is useful if you have a set of data that may be used across multiple maps or to save a filtered version of your master file. When exporting with this option, you will need to give your dataset a name and an optional description.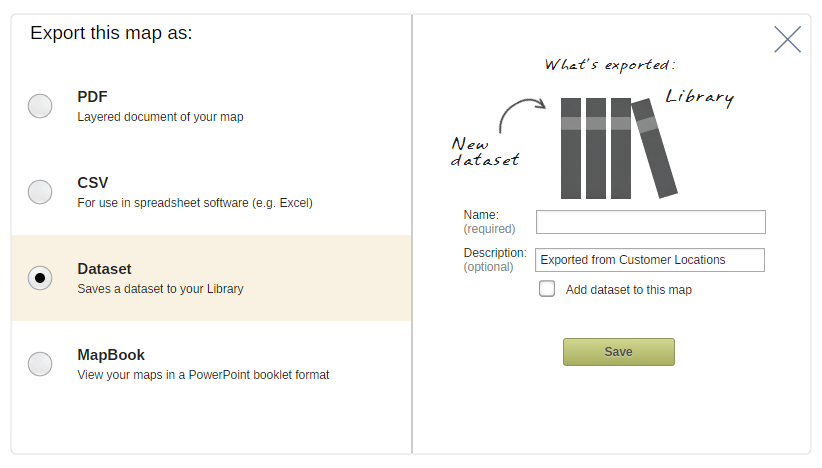 Export to MapBook
Selecting to export your map as a MapBook will give you the option to export your current map or all of your maps in your Workspace in a PowerPoint Booklet. MapBooks are a quick way to get a soft and hard copy of your map collection.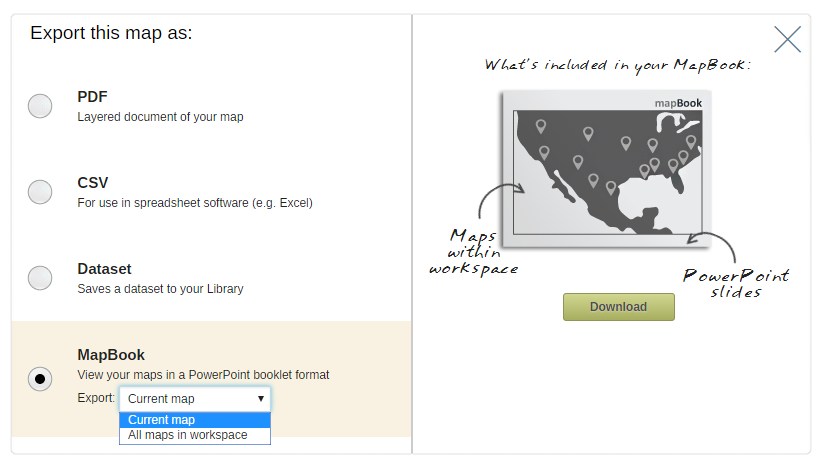 ---
Printed maps are a great resource, whether you are using them in meetings, presentations, or even to post them on your office wall to motivate your sales team.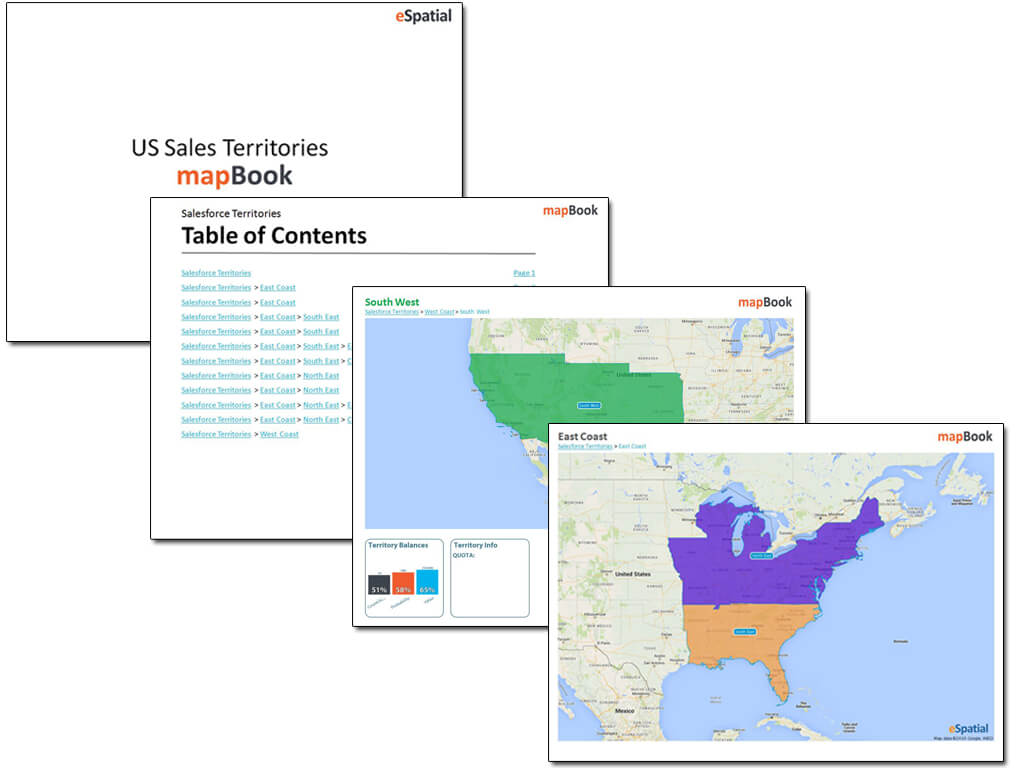 ---
Export Your Maps for Reports and Presentations