For field sales managers, ensuring your team meets as many clients and prospects as possible while saving on costs is a primary objective. Fuel and time can be major costs, particularly for sales teams who meet with clients in different territories. Missing out on meeting a potential lead can make or break your team's ability to hit targets this month. One strategy to make the most of your team's time is to create a route map.
Route optimization is particularly important for Field Service Management companies who have employees on the road. You can plot your sales data on a map, pick a start and finish point, and our mapping software will create an optimized route with up to 100 stops. Creating a route map improves fuel efficiency, reduces travel time, and increases the number of customers your team can serve.
eSpatial is cloud-based mapping software, so you and your field sales reps can instantly communicate with each other. Everyone on the team can access dynamic, collaborative maps with an internet-connected smartphone, tablet or computer.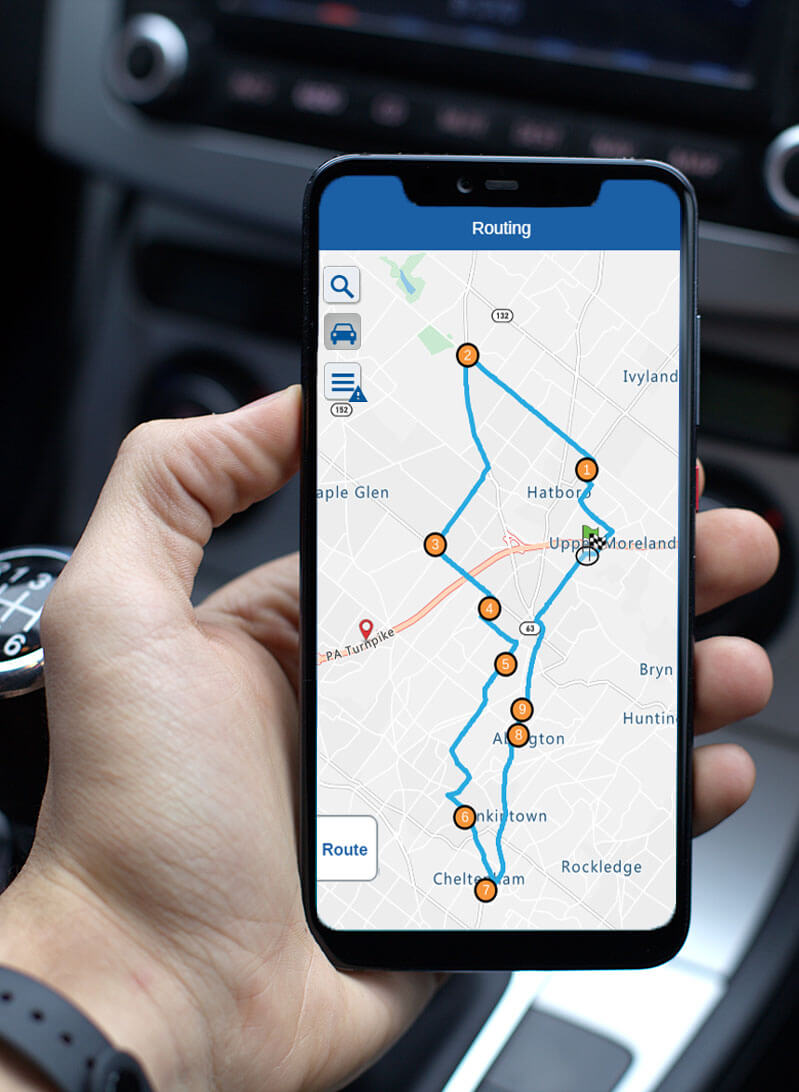 Create a route in 4 simple steps
1.

Select Routing from the Control Panel

With your map open and data plotted, select Routing from the control panel. This will open the routing panel on the right-hand side of your screen.

2.

Add stops to your route

From the routing panel, you can add up to 100 stops to your route in the following ways:
Click on a point on the map.
Click on Add Address. You can enter an address or place a point on the map. E.g. a hotel, a client's office, etc.
Click on Multi-add. You can then click on the map and draw an area selecting all the points inside that area.
By default, the first point you select becomes the starting point and the last point you select becomes the finish point. However, you can edit the start and finish points by clicking on the point name in the routing panel or on the map. You can then change the start and finish points or even remove the stop.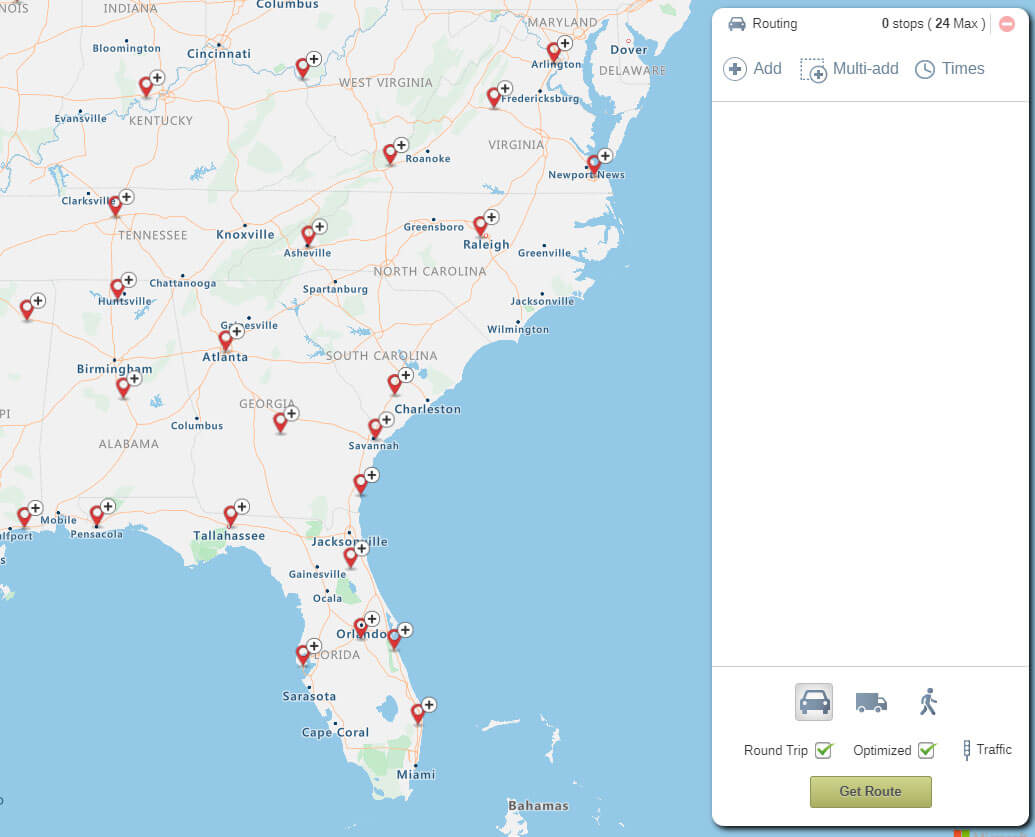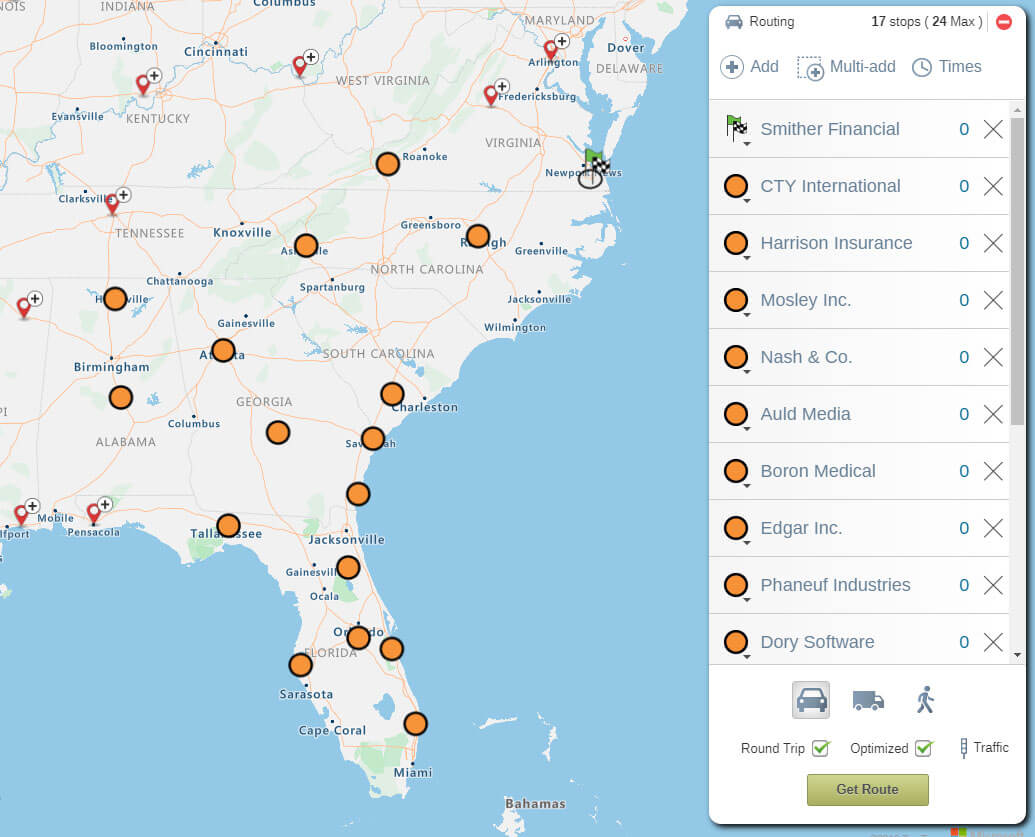 3.

Generate your route

Once you're happy with your stops, click the Get Route button. Your route will appear on the map. All the stops and turn-by-turn directions will display in the routing panel. You'll also see the distance and drive time for each leg of the trip.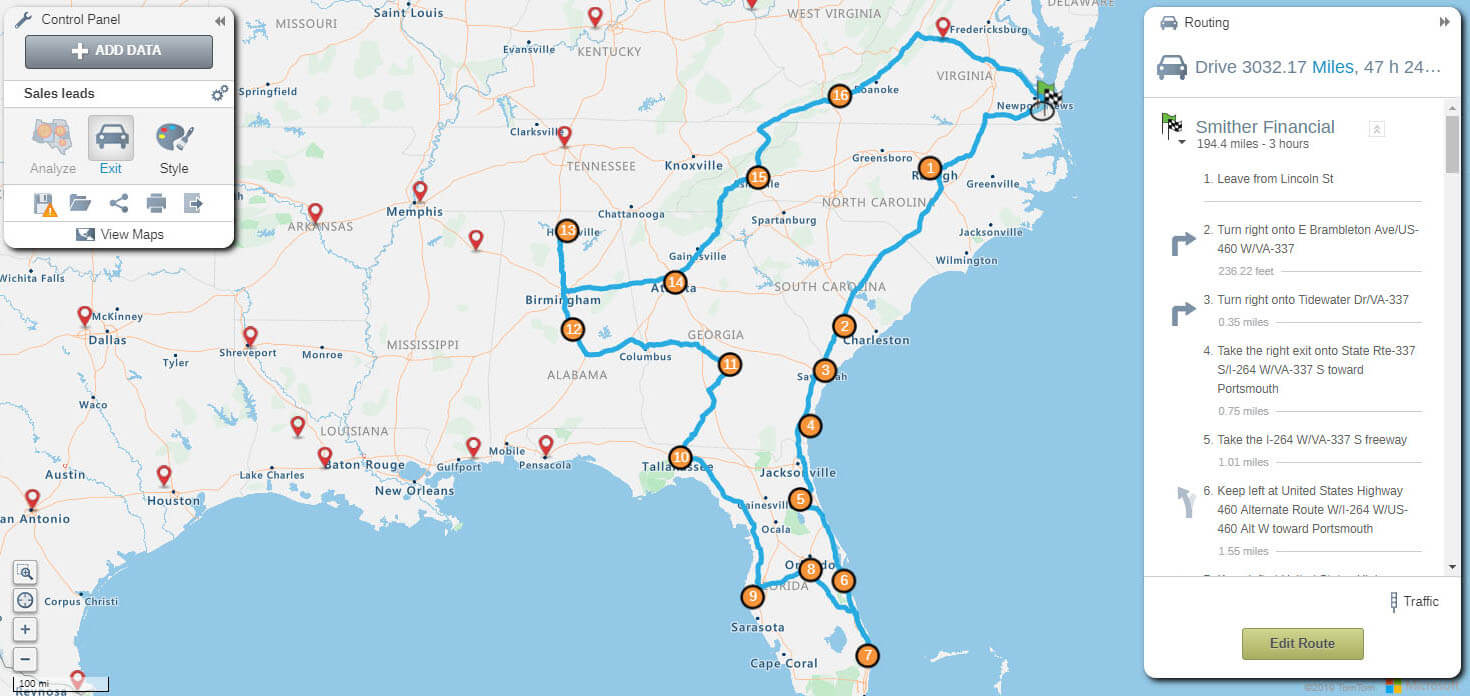 Interested in eSpatial's other features?
Route mapping is part of a suite of features that can help with your entire sales planning process. Check out more information about: