Identify clusters of activity within your data with Hotspot Heat Maps
---
Deciding where to allocate your organization's resources or office locations can be a major task for an operations manager. However, such decisions are key to the successful growth of your organization. Making sure you have all of the relevant information before making a decision is vital, but finding the data and analyzing how it is relevant can be a daunting task.
Most companies look to manage growth on a phased basis, moving into areas with the highest potential first. Many organizations engage with third-party consultants to help with their expansion plans, but eSpatial empowers you to take control of this process. Having the ability to quickly see the occurrences of your business data in various geographic areas will help in your internal decision making. Heat Maps allow you to use a color gradient to indicate areas of increasingly higher density of data occurrence in a geographic area. For example, high-density clusters of customer data can help you see where you are currently doing well, and areas that may need attention. This type of information can help decide where resources need to be moved or with site-selection.
eSpatial allows you to quickly create powerful Hotspot Heat Maps that immediately highlight clusters of your data in just a matter of clicks. A common example of a heat map would be a population map. High levels of populations are be expressed by a dark shade, whereas low levels are expressed by lighter shades. You can modify the colors and shades to best present the story you are telling. To create your own Hotspot Heat Maps with your business data, just follow the below easy steps:
---
4 Simple steps to creating a Hotspot Heat Map
1: Upload Your Data
The first thing you need to do is add data to your map. In your new Workspace, select the "Add Data" option from the control panel. Then click "Upload New Data" and follow the onscreen instructions.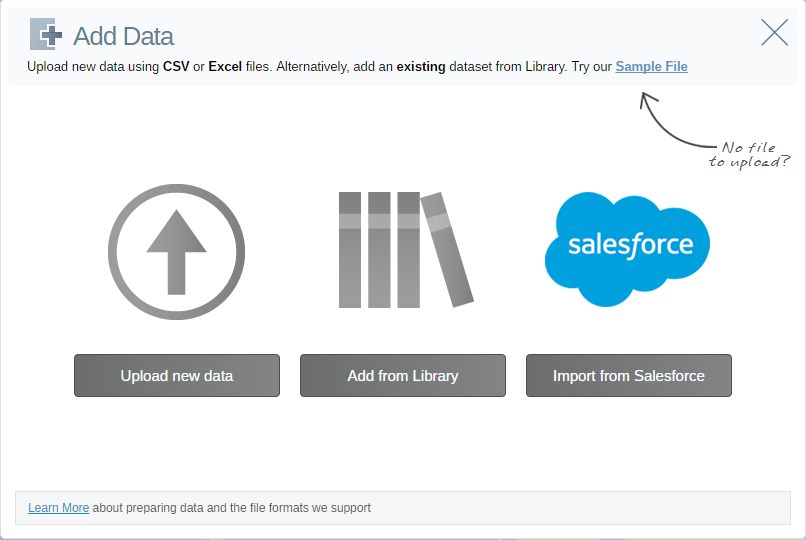 2: Select Style from the Control Panel
From the Control Panel on the left-hand side of your screen, select Style from below your dataset.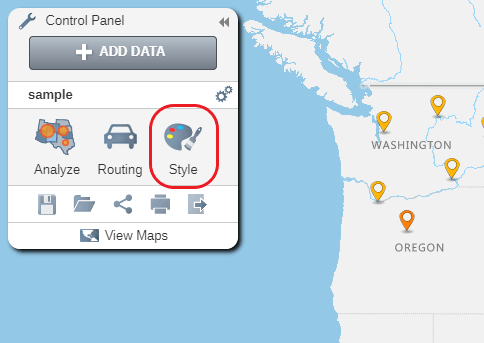 3: Select Heatmap
Next, you will need to select Heat Map from the Style & Color panel. From here, you will see various options allowing you to change and edit your Heat Map, such as the colors and size of the Heat Map and the data to be used in the Heat Map.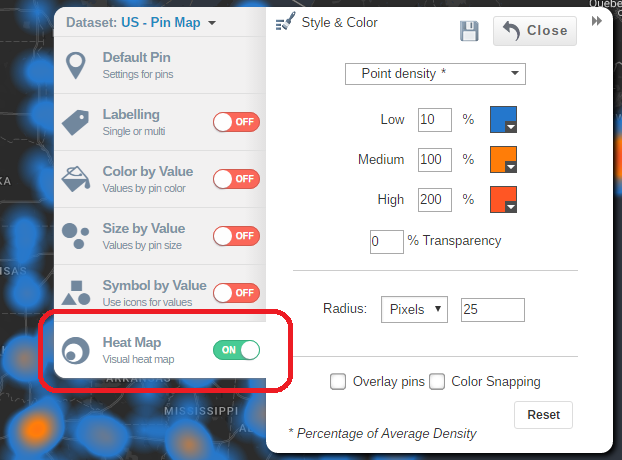 4: Additional Options
If you wish to see the originally mapped data expressed as pins on top of your Heat Map, tick Overlay pins from the bottom of the menu. Tick Color Snapping removes the noise around the edge of your Heat Map.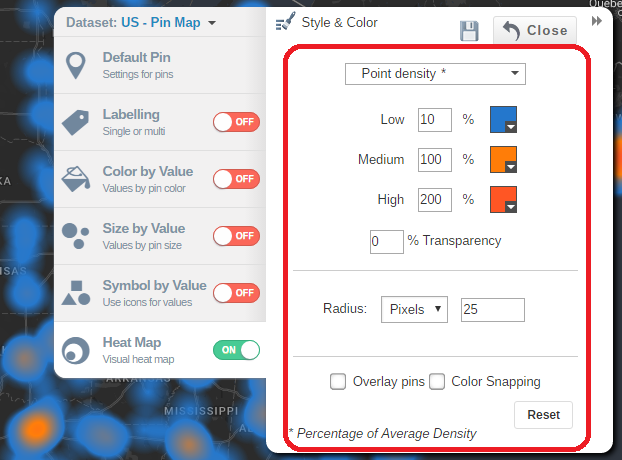 ---
Exit the Style Panel to view your completed Hotspot Heat Map. The legend in the top right of the screen will highlight the color range from low to high data density.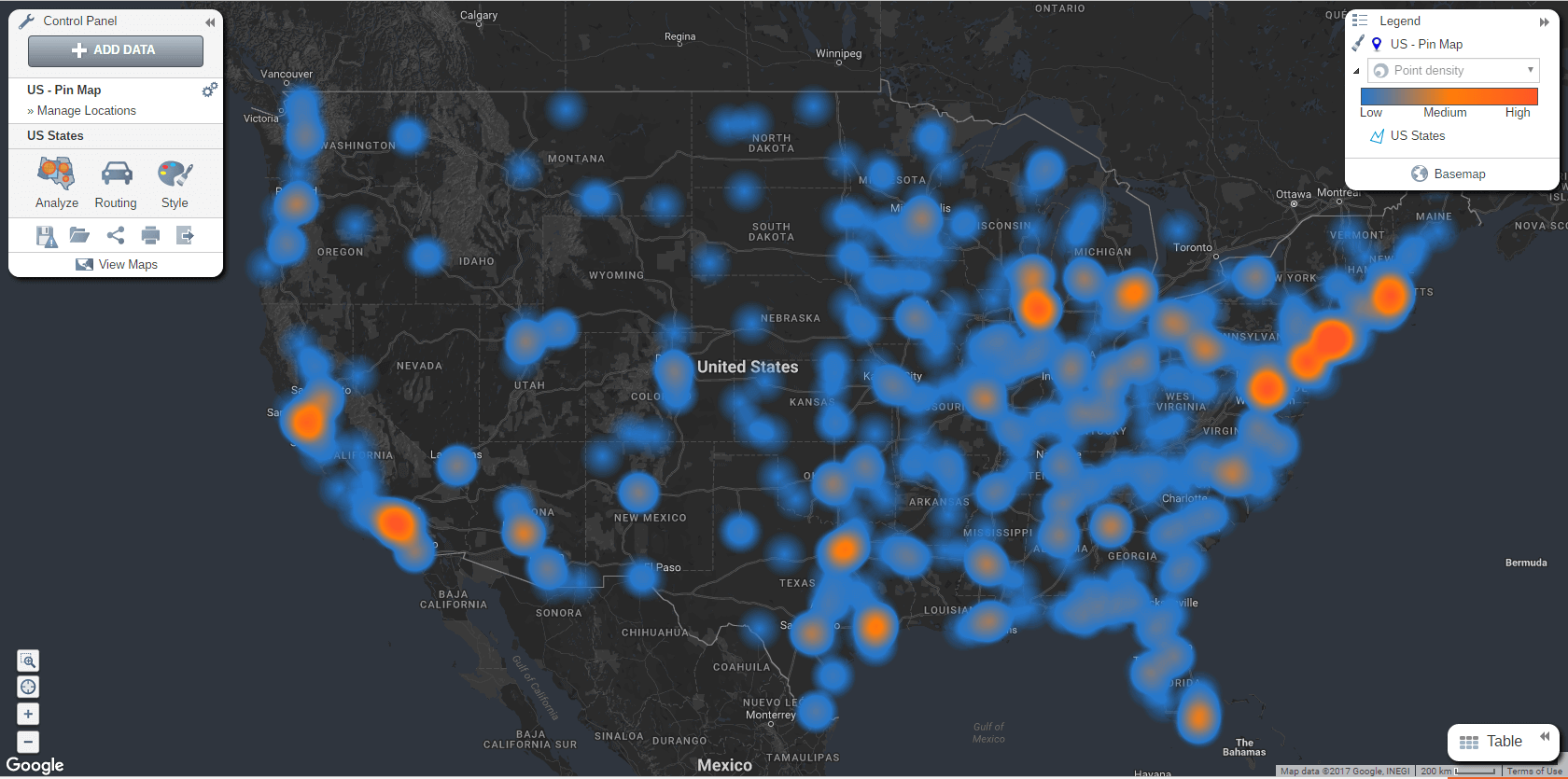 Create your own Hotspot Heat Map