A heat map highlights different levels of data (e.g. population size) per region on a map. To create a heat map, use eSpatial and follow the instructions below. Sign up for a free eSpatial trial here to start heat mapping your data!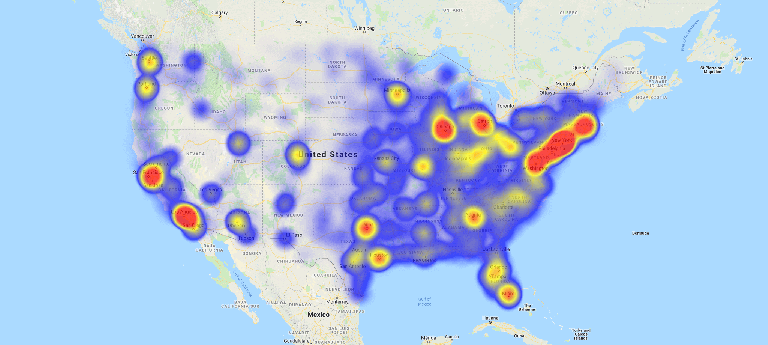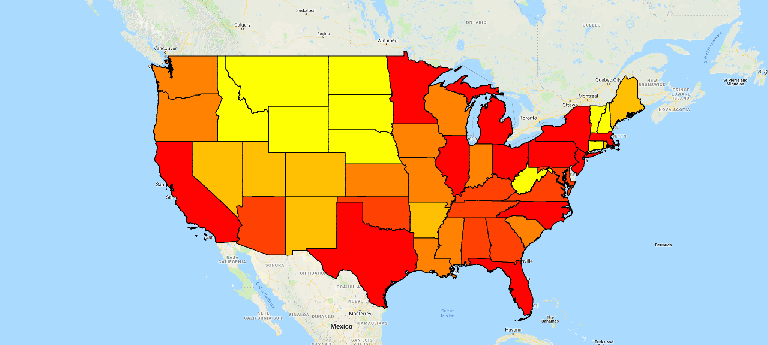 Two Types of Heat Map
As you can see from the images above, eSpatial can create two types of heat map. Each type of heat map can give you different views of your data depending on the question you're asking and the result you're looking for.
Hot Spot Heat Map
This is a data styling option in eSpatial which takes data plotted on a map and reveals a density attribute (e.g., sales volumes per year, etc.) in a region that is not restricted to fixed geographic boundaries.
Regional Heat Map
This type of heat map summarizes and expresses data plotted within a defined region – state, country, etc. Levels of data present are distinguished by colors or shades (e.g., red = high volume, pink = low volume).