New routing, territories, and Salesforce updates
eSpatial has a significant product update launching in Q1 2023. It includes a substantial integration between eTerritory (our territory alignment and optimization solution) and Salesforce.com. You can learn more about that release is this blog - https://www.espatial.com/blog/new-october-release-for-eterritory.
We are also adding new features for eTerritory, Salesforce Integration, and eMapping. Reach out to your dedicated CSM to learn more about the release.
eTerritory
We are relentlessly improving territory management capabilities, and this release is no exception, with several new features across the platform.
1.

Six levels of hierarchy

We will support up to 6 levels of territory hierarchy, futureproofing you with a solution that will scale with your business growth.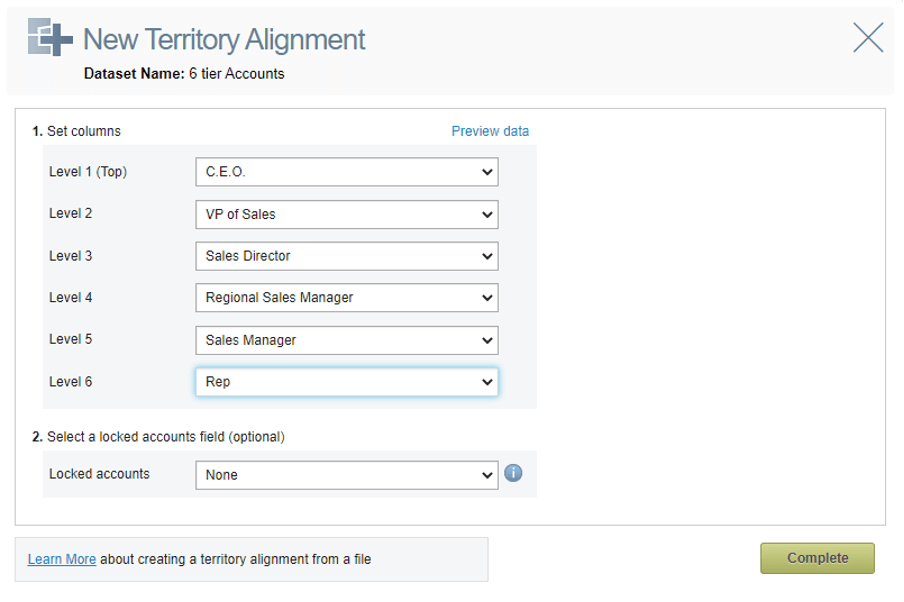 2.

Span of control

Sales Ops teams will generally balance territories on accounts, sales potential, workload, or a combination of these factors.

Larger organizations with multiple levels of structure will balance higher levels on the number of reps that report to them rather than individual account details. This feature helps Sales Ops teams balance how many reps or territories a sales manager controls and then similar for numbers of sales managers reporting to each VP of Sales. This release makes it easy to visualize, balance, and optimize balance on the number of reps reporting to each manager.
3.

Filter accounts

You can filter the accounts or records visible in eTerritory. A frequent request from customers is the ability to narrow the level of focus to accounts buying specific products. In this release, you can use the new filtering to focus on those accounts you are considering moving.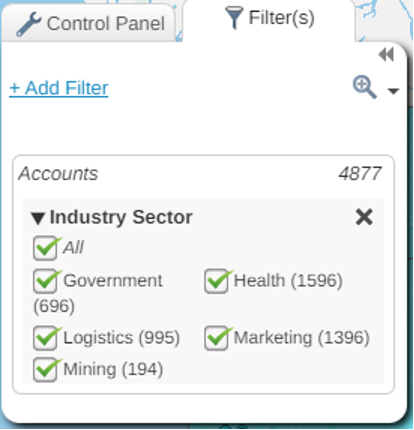 4.

Account Locking

This new feature gives you extra protection in a named account alignment. With this feature, you can lock or provide additional protection to an account. Once locked, an account cannot be moved during a manual or optimization alignment until you explicitly unlock that account.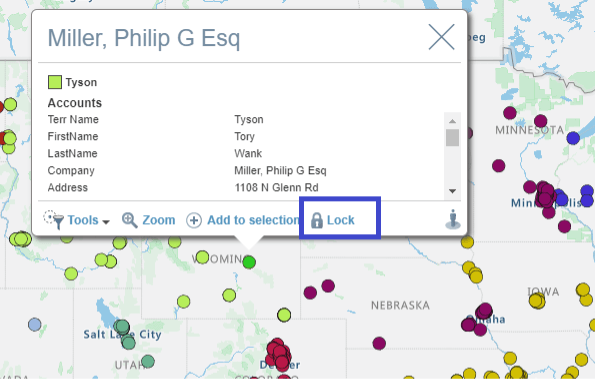 5.

Export Changes

With this new enhancement, when exporting from territories, you now have the option to export the changes. So, if you have 100,000 accounts in an alignment and move 60 accounts, you can export those 60 reassigned accounts.
---
eMapping - eSpatial Platform
While under the eMapping section, many of these enhancements apply across the entire eSpatial platform, and users will benefit in eMapping, eTerritory, and eRouting.
1.

Measurement Tool

This application is available across all three products on the platform. With this tool, you can measure the distance between multiple points. You can also measure an area by plotting the boundary point to point. The measurement will return the distance in drive distance, drivetime, and distance as the crow flies. It is one of the most frequently requested enhancements across the platform.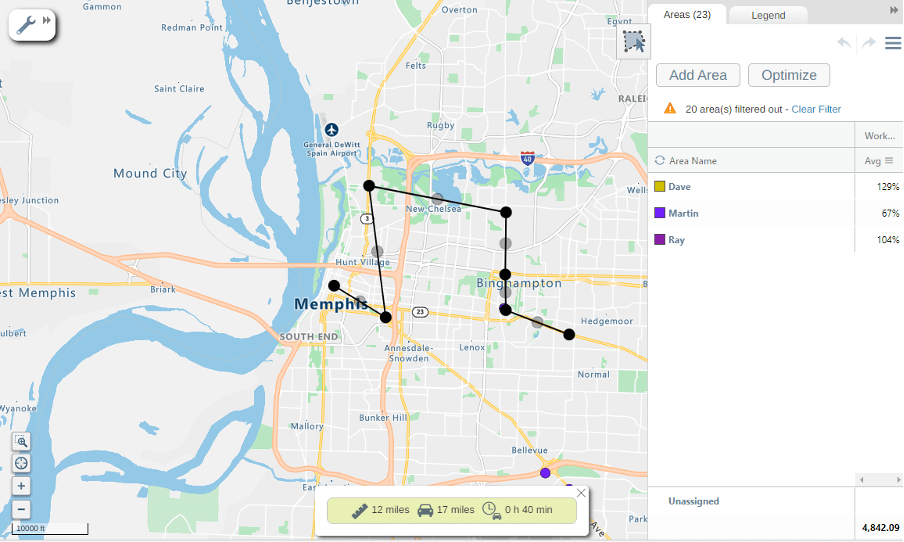 2.

Additional filter logic

We now provide automatic and/or logic depending on your filters. It will make it much easier to narrow down the needed data.
3.

Data management

It is now possible to set up change-only updates with your data in eSpatial. By including a unique identifier in your data and indicating that to eSpatial, we can do change-only updates, letting you refresh your data while keeping your routing and territory exceptions in place.
4.

Dataset special functions

You can now add extra settings on a dataset to help eSpatial identify primary phone numbers, email addresses, and other settings. With this, the upcoming mobile app will use your data more efficiently, such as letting you dial a contact directly without having to access your CRM or phone book.



5.

Dataset Updates

You can now add new columns to your existing datasets without starting over.
6.

Additional sharing capabilities

On shared maps with your colleagues, it is easier to make copies of these shared maps and then further share these maps once you have completed your work. It takes your collaboration to the next level.
---
Salesforce
1.

Data filtering

We have added innovative and/or filtering logic to your data import to help you narrow down what data you will add to your map from Salesforce.
2.

Reports

We support everything in Salesforce, from the standard objects to custom objects, to custom fields on custom objects. And we also support Salesforce reports.

This release has made navigating your library of Salesforce reports easier. Make sure it has some location information, whether an address or coordinates.
3.

Routing template sharing

With these new Salesforce templates, we have made it simple to roll out eRouting templates to your users. One of your colleagues can create an eRouting template based on your Salesforce criteria for the accounts that are relevant to you. It will be built on the relevant accounts; whether you are using owners, teams, or territories, this is flexible enough to customize the map based on your Salesforce setup. Once they have set the map up, they can share it with a colleague who will see their version of that map.
Coming next
We have other mobile, eRouting, eTerritory, and Salesforce work already in motion for subsequent releases. Still, as always, we are eager to learn more about you and our customer's requirements, so please keep your product feedback coming either through your dedicated CSM or directly to me.
---
---