Managing, analyzing, and making sense of business data is a massive challenge for sales, marketing, and operations teams. If you want to analyze a recent marketing campaign or sales blitz or the impact of a new territory alignment. How quickly can you source and present your findings?
Are you using spreadsheets as your primary tool? How easy is it to filter, hone and shape into a meaningful report, recommendation, or presentation? All organizations struggle, and eSpatial is no exception. We ran an internal experiment to explore how easily our team could access and use critical product, sales, marketing, and financial information.
Our workflows and communications were affected when we moved out of the office during the pandemic. The results shocked us, however. We lost hundreds of hours in our first year of remote working on time spent collating information.
Can you picture the scene "Hey Ronan, where did you store that presentation we made to customer X last week"?
"I think it is in folder X."
"I don't have access to folder X. We keep our presentations in folder Y."
"And where is the customer location data file we used in our presentation"?
"That's in our CRM"
"What's it called"?
"I think I called it customer location data."
We migrated five internal systems and our website to one CRM, making critical data accessible and instantly available. If you have mastered this step, congratulations, you, too, have saved hundreds of hours, but you can save hundreds more on making sense of your data with a mapping software platform.
What is map making software?
It uses maps to represent your data visually. So, for example, you can see the locations of all customers on a map, view a route map, or a territory map showing a rep's geographic coverage. Here are some typical maps:
Pin map - Showing customer locations by sales value

Heat map - Showing the highest (red areas) and lowest areas of customer locations

Route map - Showing an optimized sales route

Territory map - Showing geographical areas for service reps

What is a map making software platform?
It includes advanced visualization maps like heatmaps, pin maps, and drivetime and proximity maps, with territory and route optimization. It is a complete integrated suite that enables data visualization, analysis, and optimization.
Let's look at some time-saving hacks using maps software:
1.

Analyzing spreadsheets - hack

We love our spreadsheets; they are invaluable, but sometimes there is a more straightforward way to unlock insights.

Let's use a list of customers with location, revenue, industry, and lead status.

You instantly engage your audience's visual learning using a map, not a spreadsheet. 80% of all human learning is visual, so you gain an advantage.

Tasks like:
"I want to see all government customers with a ready lead status"
Option 1 - Using a spreadsheet
Option 2 - Using a map
"I want to see our highest concentration of customers"
Option 1 - Using a spreadsheet
Option 2 - Using a heat map (Dark green shows highest concentrations of customers)
There is only one winner.
2.

Designing territories - hack

If you have less than 50 territories, it is manageable (although still a lot of work) to use excel and some basic maps. You may only require an annual realignment.

As you scale beyond 100 territories, territory mapping software will be essential to eliminating time-consuming manual processes.

Tasks like

"I want to rightsize my territory alignments, ensuring all reps have an equal workload."
"I want to add new territories."
"I want to merge territories."
"I want to close a territory."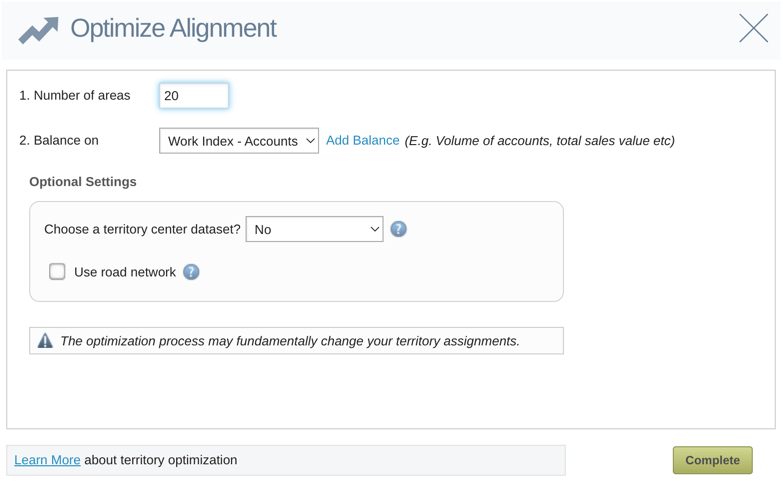 "I want to find the ideal location for a territory rep."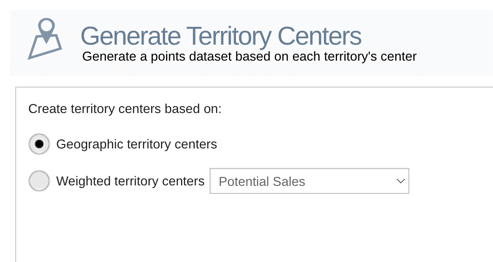 All are easy with territory map software.
Just import your territory data files and let the software do your heavy lifting. If you have secure sharing capabilities, you can share recommendations and get feedback on proposed changes. Most territory realignments involve human input to perfect designs. Your territory management software shrinks processes by days (read how Thermo Fisher reduced project time by 50%)
3.

Calculating optimal routes - hack

Time is at a premium for sales and service teams. Every week we learn from new customers how challenging their manual processes are when designing routes.

Spreadsheets are convenient; everyone uses them and understands them. But designing routes without maps is a nightmare.
---
How do you cope with routing challenges like these?
I want to create a multi-day schedule so I can plan more effectively
I want my field teams to make more calls per day
I want to schedule around customer availability and time preferences
I want to reduce my driving time
I want to reduce my mileage costs
I want to improve my customer service levels
I want to maximize our team's efficiency
I want to modify schedules easily
I want to replace a canceled meeting with the most appropriate replacement.
I want to manage my team of merchandisers and ensure all customers are serviced to plan.4
Route optimization software is your ultimate hack and will save hundreds of hours a year in planning time
Power map making software like eSpatial saves you hundreds of hours yearly in data analysis, territory management, and route planning. Spreadsheets may become history for you. Good luck.
---
---