Working as a sales manager today can feel like a lonely place. The challenges seem overwhelming. You must execute your sales strategy. You have to grow revenue while minimizing the cost of sales. You must ensure your sales team are highly productive, deliver ongoing coaching and development, and measure relentlessly to identify areas for improvement. You have to manage rep turnover. You have to hit the quota every month, quarter, and year. Then you have to do it all over again when you hit the quotas.
But the market doesn't stand still. Your competitors grow in number and improve too. The economy hits an unending number of peaks and troughs. Uncertainty is the only certainty.
Let's be upfront here. Power mapping software will not cure all your ills; there are no quick fixes. But it can deliver impact in more ways than you can imagine possible. Here we explore new ways to leverage mapping software for sales territories to grow revenue and drive new levels of efficiency.
1.

Making decision-making easier

Power mapping lives up to its promise when used for decision-making. Data-backed decisions are critical to success in the field, and maps simplify how you extract value from your data. How?

Well, let's look at your data on a spreadsheet.

Boring and hard to manipulate to deliver insights? Now let's use a heatmap to bring context to that data
Above is a regional heatmap communicating with color your sales "hotspots"
How about a color-coded map to understand your customer locations?
Above is a color-coded pin map showing customer locations by value (the red pins denote your highest-value customers).
Or a drivetime map to plan a sales campaign
Above shows a rep location (in red) and all those accounts within a 30-minute drivetime.
The best thing about your data visualizations is you can share and interact with your teams. It compresses decision-making time, but more importantly, it leads to more informed decisions.
Check out our Conquering mapping software guide
2.

Optimizing sales territory revenue

Because markets are dynamic and economic conditions are changeable, customers merge, grow, and decline, and competitors come and go, analyzing and optimizing territories at least annually is critical. And here is the motivation. You can unlock up to 12% in new revenue without additional resources. You balance your resource better and hence maximize resource allocation.

How do you optimize sales revenue using a map? You can, of course, eyeball sales territories to see overlaps or anomalies in your territory designs, but that is just scratching the surface of what is possible with territory optimization software.
Above is a scenario or comparison tool showing a potential realignment (before on the left and after on the right)
Start with data visualizations like in step one (making decision-making easier); it is a perfect foundational step. Next, use an algorithm-backed intelligent optimization engine. Here's what's possible with eSpatial:
Merge, realign, and create new territories in seconds
Balance territories using a workload
Balance territories with weighted balances
Balance territories on sales potential, number of accounts, etc.
Create geographic, account-based, or hybrid alignments
Access a powerful scenario tool so you can test your assumptions and compare one alignment to another
Share your alignments with your key stakeholders and get instant feedback
Minimize disruption with account exceptions
Check out our Conquering territory management guide
3.

Optimizing sales rep productivity

Sales managers think of rep productivity in two ways:
Efficiency - Can we make more calls in a day
Effectiveness - Can we make better quality sales calls (by focusing on our highest-value, highest sales potential customers and prospects)?
Here too, power mapping software excels, but you'll need one additional element to maximize results—route optimization software. Your process starts with data visualization, resulting in better decisions from the get-go. Next, you move to optimize your sales territories to balance a rep's workload and maximize the territory sales potential.
So, now your reps have both the time and the potential to hit the sales quota. But the final critical step is route optimization to minimize windshield time and maximize customer-facing time.
Manual schedule planning results in sub-optimal results, wasting so many of the gains already made. You need your reps to leverage intelligent algorithms that:
Automatically plan your optimized weekly schedule in seconds
Easily re-optimize your day when you get a cancellation or a meeting overruns
Let you see customer locations on a map and select new stops on the fly to ensure you hit your daily call targets
Your reps can free up to 30% more time for selling, a significant productivity gain that benefits you, the team, and your customers. And it is all done via an app on your mobile. Simple, fast, and intuitive. What's not to love?
Check out our Conquering sales routing guide
4.

Boosting team engagement

Most human learning is through visuals. Your brain quickly interprets visuals, and maps complement that innate ability. So if you want to boost engagement and understanding, especially on complex data-heavy projects, use maps.

When looking for input from your sales reps on a new sales territory alignment, which would generate more interest?

This?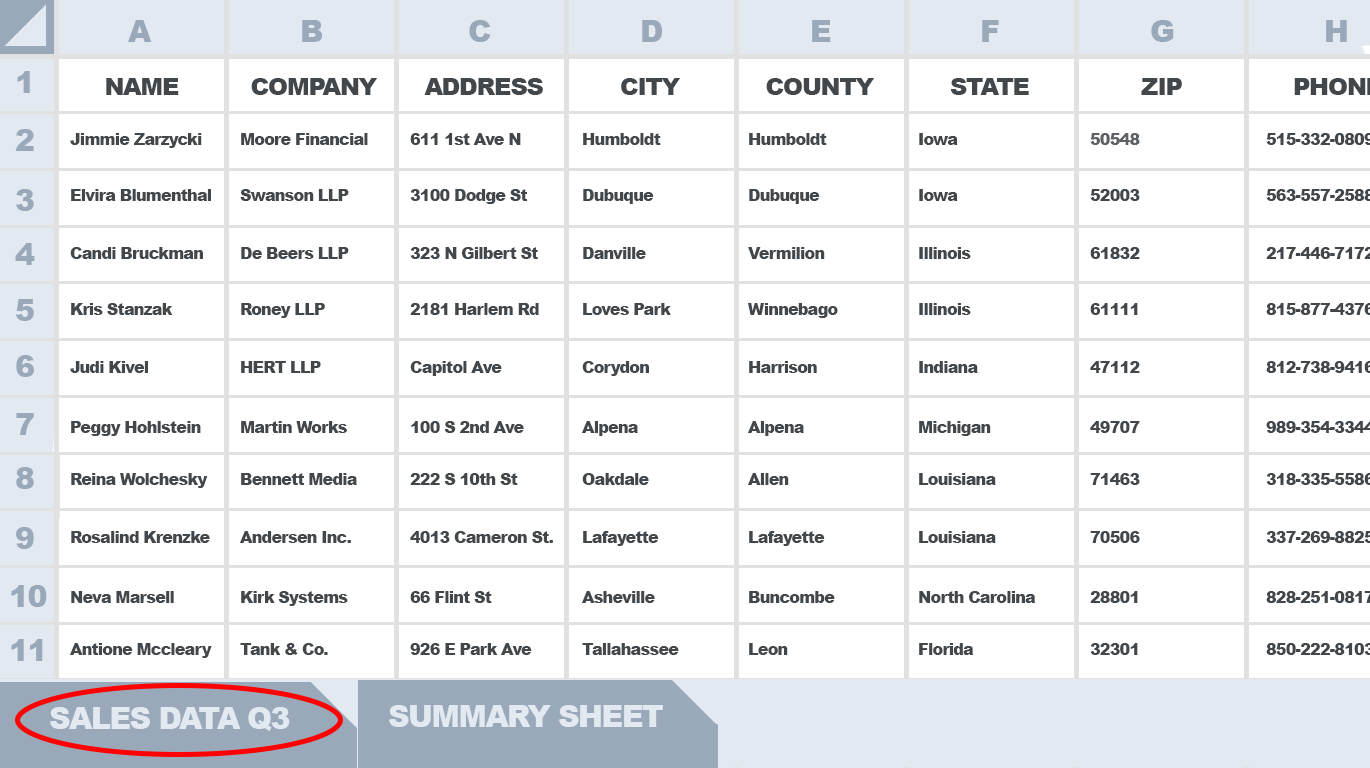 Or this?
A map conveys so much more when presenting your sales forecasts or reviews.
Maps also make it easier for sales and marketing teams to communicate and work together to target new opportunities to grow.
5.

Compressing project times

When Thermo Fisher switched from their legacy systems to eSpatial, project time was more than halved from 9 months to 4 months. How?

They received live feedback by sharing maps, not spreadsheets or physical maps (remember those?) digitally or in Zoom sessions. It meant the team could test different scenarios on maps live, share ideas, and, most important, take action on the spot. It eliminated unnecessary administration and meetings and improved team collaboration.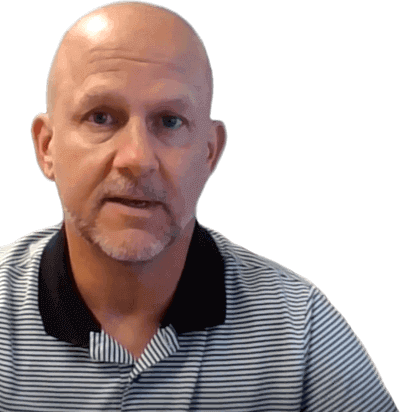 At the end of the day, you are finalizing the sales territory in front of their eyes. It is much more real to the key stakeholders, which has been transformational for Thermo Fisher.
Jamie Fisher
Director of Sales Optimization
6.

Designing sales campaigns

Imagine you want to run an end-of-quarter sales drive and initiate a campaign targeting competitor accounts with a new offer. Just thinking about it can make your brain ache. But let's explore how easy it is with maps.
First, you want to filter your data to show competitors' locations with the highest sales potential (below we focus on Denver).

Then you want to view competitor locations within a 10-mile radius of your rep's to maximize their selling time.

Next, you share your maps with your reps to get their input on the campaign plans.
Then you execute, and your sales team updates the account records on their maps, synching the data with your CRM.
Last, you present your campaign results on a map.
7.

Coaching reps

Power mapping software is perfect for coaching your sales reps. A sales manager can deliver tailored coaching programs by visualizing their key metrics and territories.
You can show your reps competitor locations and offer some guidance
You can present historical sales patterns for customers and products and use the numbers as your guide
You can analyze conversion rates for a team and uncover potential coaching topics
In your coaching sessions, you can present sales forecasts and opportunity pipelines on maps.
8.

Onboarding new reps

Your ability to get new reps onboarded and reach their potential faster accelerates with maps.

Here is what Henkel says about using eSpatial:
eSpatial is of serious value to newer sales reps as they attempt to navigate successfully through a new territory. It also builds mind-share with distribution about new account potential and action steps to pursue jointly to increase sales," said a senior sales representative with 30 years of experience at Henkel. "For tenured reps, it serves as a useful background check in areas where you may not be aware of new or existing account potential.
9.

Reduce rep turnover

Sales rep turnover is a huge nightmare for sales managers. A reason can be imbalances in territory workloads or sales potential. If you have a rep that is overworked, it can demotivate them. If you design a sales territory lacking enough sales potential to hit quota, reps may move on to a new role offering more.

Leveraging territory optimization with a workload index is a must. In minutes you create beautifully balanced areas that benefit all stakeholders, particularly sales reps.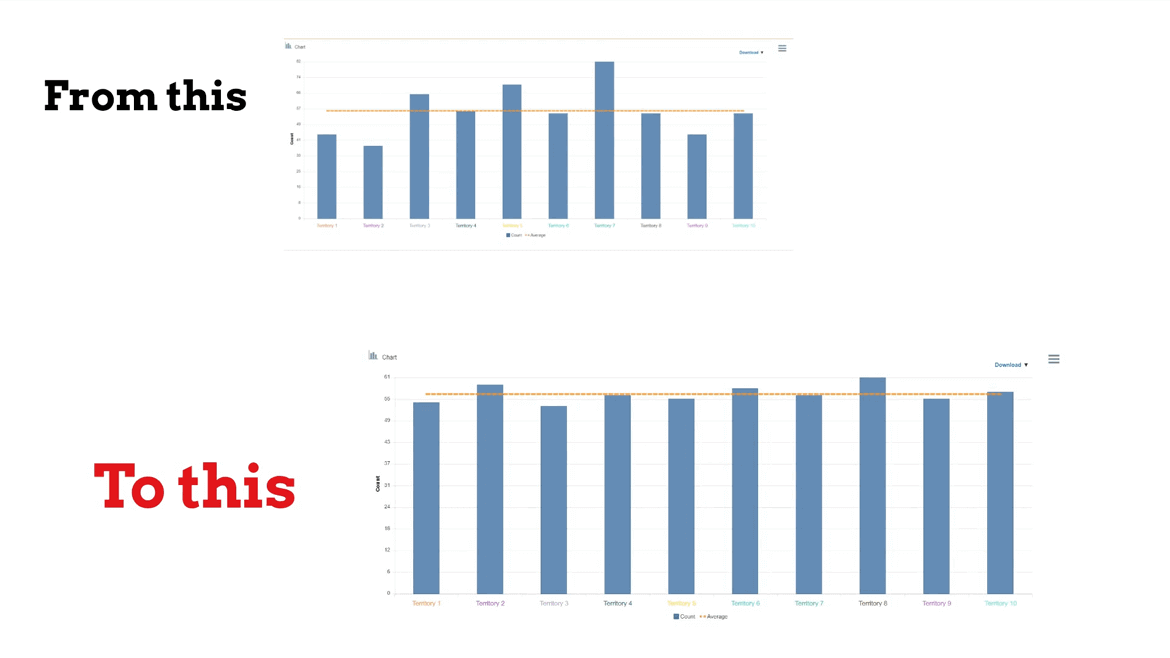 With territory optimization software, you can design sales areas specifically with new reps in mind. For example, a new starter begins their tenure with a sales territory requiring 80% of the workload of existing reps. As they grow in competence and confidence, easily realign the territory to include more geography or customers.
eSpatial is a power mapping software platform for global sales, marketing, and sales operations teams. It is the simplest, easiest to use, most intuitive mapping platform for sales territory and route optimization and data visualization.
---
---
---