Throughout this blog, we've talked a lot about how effective territory management can benefit your sales team and even what to look for in a when searching for the best territory management software.
But today, I'm going to show you three real eSpatial customers who have used our Territory Manager to address key challenges and achieve success in their organizations. After all, it's easy to talk about the benefits, but the proof is seeing real results:
Starkey
Starkey is one of the world's largest providers of hearing technologies, with a 5,000-strong team serving a global audience. For Starkey, having a visual of their sales territories was very important. They needed a powerful and fast territory management solution to communicate balanced territories to their sales reps quickly and consistently.
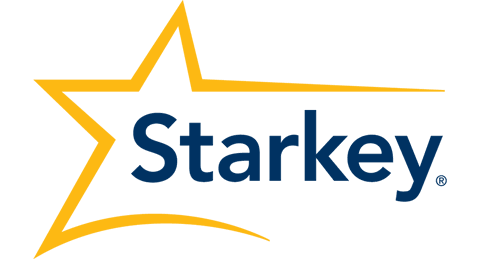 Starkey used eSpatial's Territory Manager to visualize their sales territories from regional to national coverage using DMAs (Designated Market Areas). With this method, they were able to create balanced territories with their sales and customer location data. This resulted in sales territories were mapped in a consistent easily accessible manner. Starkey was able to split several of their West Coast territories into more balanced and optimum regions for their sales reps, improving efficiency and morale.
Engel & Völkers
Engel & Völkers provides services to franchised real estate agencies. They support a network of more than 150 franchise agencies across the US, Canada and the Caribbean.

Their franchise network was flourishing, and they needed to work faster and smarter to capitalize on that growth. They faced a major challenge in the management of their franchise territories. Previously, they were manually mapping out the franchise areas using MapPoint. This was proving too slow and difficult, taking up to 6 business days for everyone to agree on a proposed territory.
Using eSpatial's Territory Manager, Engel & Völkers can now get a territory definition agreed upon in 90 minutes instead of six business days. That's 32x faster! Franchisees and the franchise holder can now work from a single source of truth when creating territory boundaries, reducing the likelihood of disputes.
SECO
SECO is one of the world's largest providers of comprehensive metal cutting solutions for milling, stationary tools, holemaking, and tooling systems. Previously, they only had spreadsheets to keep track of more than 180 sales reps and over 10,000 accounts.


This setup made managing sales territories that span North America time-consuming. In a single glance, SECO needed to see sales performance broken down by territory, with the ability to dig deeper when required. The solution was to map their territory performance.
They built their sales territories in eSpatial using the Territory Manager and overlaid the sales data. With this information mapped, they were able to analyze and report on territory performance. The territory maps were also distributed to the sales reps to help them understand their territory and opportunity pipeline.
These are just three examples out of hundreds of our customers who use our Territory Manager every day to deliver real results. You can check out their full success stories here.
---
eSpatial is a provider of mapping software for field sales teams. From territory management and account management on the go to advanced routing capabilities, we're certain eSpatial will increase the efficiency of your sales team. Schedule a free demo with one of our experts to find out how eSpatial can help your field sales team achieve their goals and targets.