The best mapping software should provide a comprehensive range of mapping analysis for multiple functions. eSpatial has been providing a map
ping solution to businesses since 1997. Over this period, we've built a real understanding of business mapping to construct the most complete mapping software on the market.
What is mapping software?
Mapping software essentially maps data with a location element fixed to it. This includes addresses, ZIP codes, post codes, latitude and longitude, county, states and more.This enables businesses to visualize their data on a map and perform a wide range of geographical analysis. The easy to understand insights help make strategic, sales and operational decisions simple. There are many different industries and departments that can benefit from mapping software by creating the following interactive maps:
Pin maps
Pin maps simply plot the location of your business data and provide information by clicking on each pin. This is usually step one of a mapping analyses, but many businesses find this immediately beneficial and would purchase eSpatial for this reason alone.


Heat maps
Heat maps identify where concentrations of your data are located. They are typically used to identify where businesses are performing best and where they need to do better. There are two types of heat maps for a geo mapping software:
1.

Hot spot heat map

Hot spot heat maps give you an understanding of market coverage and specific hot spots. Here you can see the gaps in coverage and specific areas of good and poor performance.
2.

Regional heat map

A regional heat map allows you to compare performance by each region. For example, comparing sales by state.


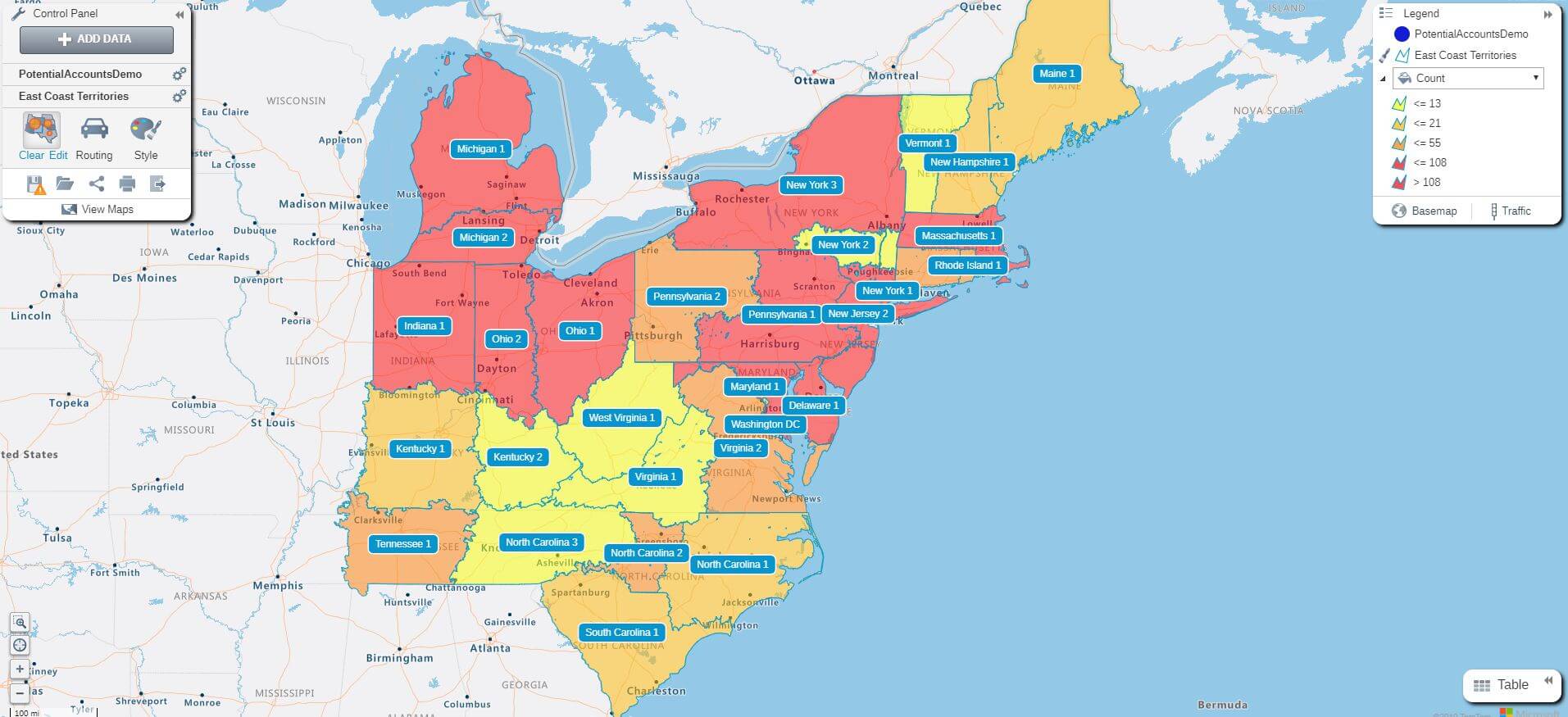 Radius maps
Radius maps demonstrate proximity from single or multiple points of data on a map. Some common examples for radius maps are distribution network analysis, store to customer analysis, and accounts close to a field rep's location.
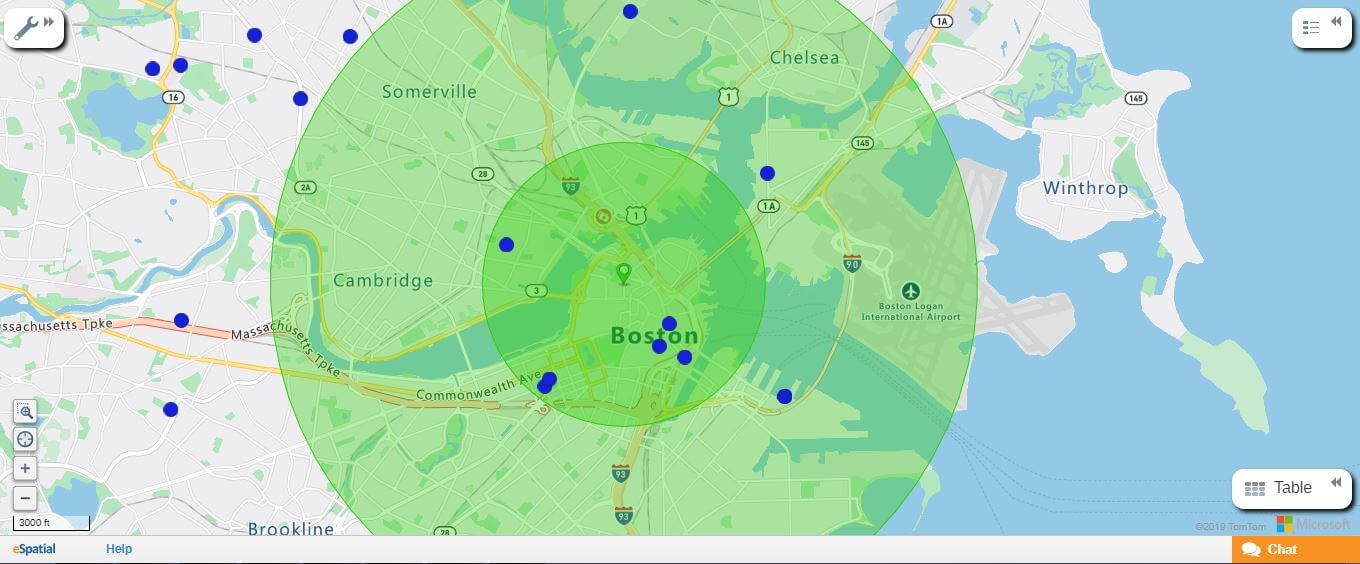 Territory maps
Territory maps allow you to optimize your sales and service territories to ensure there are no gaps and provide maximum coverage of high value accounts. Territory maps are a very popular use case for eSpatial. They make life simple for sales and services managers by allowing them to easily assign reps to territories, distribute work evenly among the field team, and gain a strong view of each territory performance.
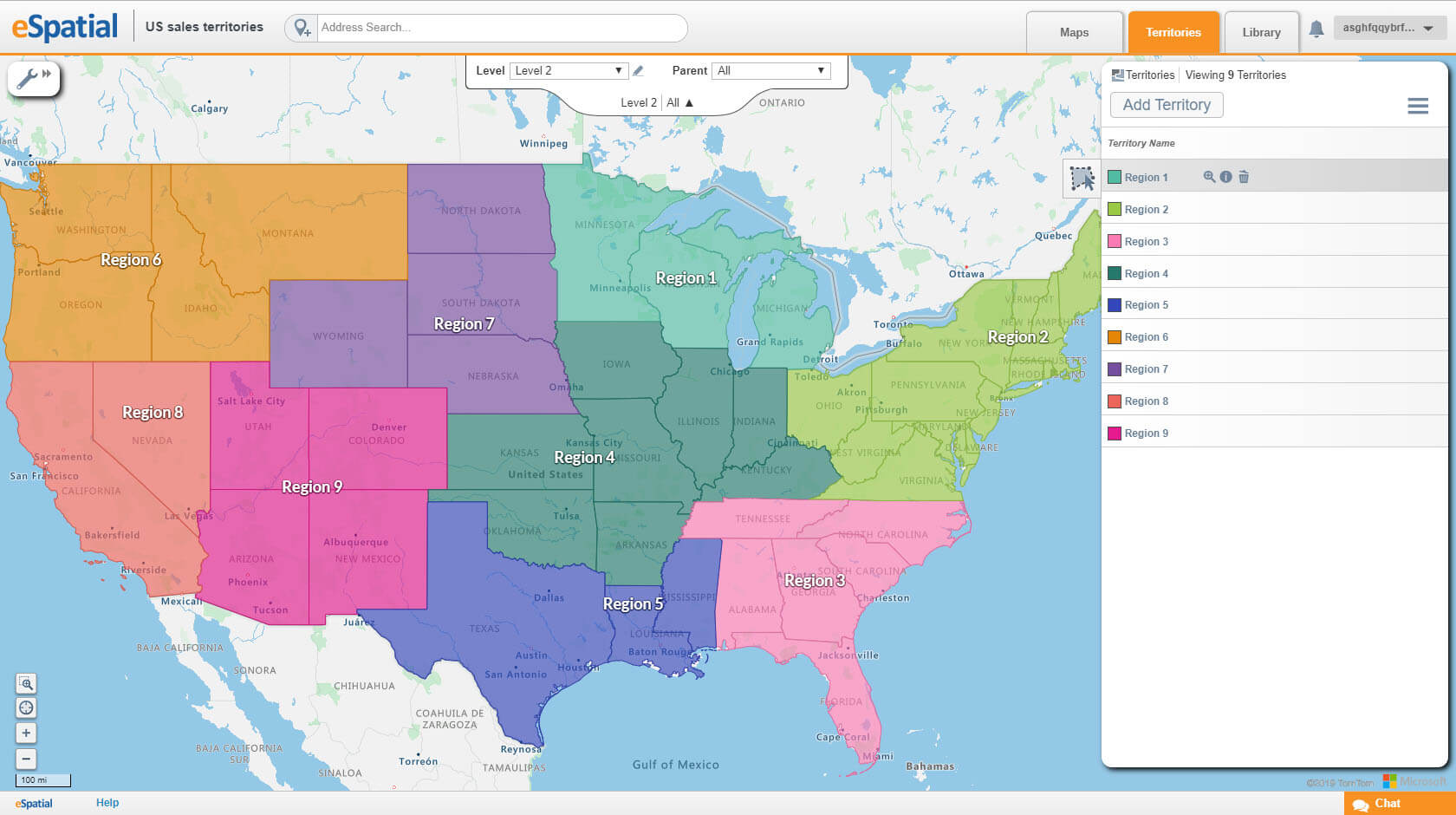 Route maps
Route maps are an essential tool for people in the field. Providing the best and most efficient way to meet prospects and customers throughout the day. Of course, the best mapping software will do more than that. You should be able to schedule your whole day through mapping. Identify which points you want to visit, create a route, add in estimated length of stops, and you now have your full day mapped in front of you.
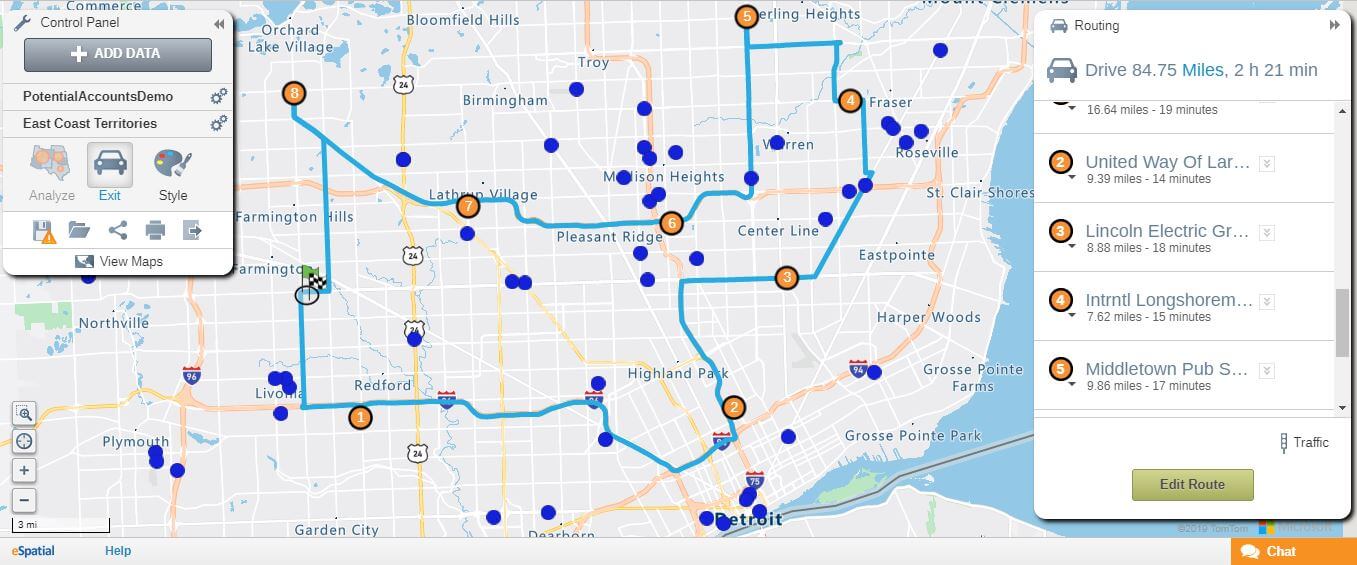 ---
Explore the best mapping software for yourself
There are many benefits to mapping your businesses data with a geo mapping software like eSpatial. We've only scratched the surface of what's possible here. Of course, each business, department, and you, the person reading this, will have an idea of what they'd like to achieve. Why not sign up for a free trial and see what you can achieve?