Over the weekend, there was a new release of eSpatial, adding more new features which will help make visualizing your business data faster and easier. The changes in this release are driven by feedback from our customers and we are sure that they will make your mapping experience easier.
If you have logged in today, you may have already discovered some of these new changes yourself. But if not, the changes in this feature update are listed below:
1. Optimized Labels
When visualizing data on a map, labels play an important part. They help you pinpoint and highlight important information for you and other users of your map. Up to today, we have had two options for labels: "All Labels" and "Non-Overlapping Labels". Depending on the type of map created, some of our users found that these label options were restrictive.
For example, using "All Labels" on a map with too much data can lead to it becoming too cluttered, while "Non-Overlapping Labels" can result in some label information hidden.
With "Optimized Labels" you will have the option of automatic optimized label placement. This means labels will be placed automatically to show as much information as possible while not obscuring information already on your map.
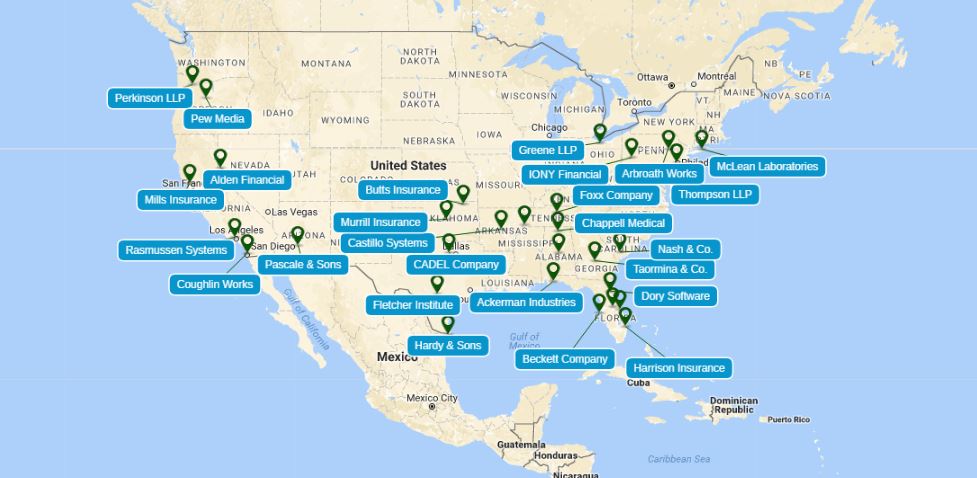 2. New Basemaps
Basemaps can add a unique feel to your maps, they can make them stand out and catch the attention of viewers, or help focus attention on particular data, or add a unique style to your maps.
A basemap that has been frequently requested by our customers is a Plain White basemap. This is like a blank canvas for your data, allowing you to focus on a particular region and minimize the distractions of the rest of the map that is not needed. This can result in maps with clear and defined boundaries.
In the below image you can see location data for the United States mapped. Because only the United Sates is mapped, neighboring regions such as Canada and Mexico are not visible. The United States can be shown in a clearer and intimate map that's perfect for presentations or documents:
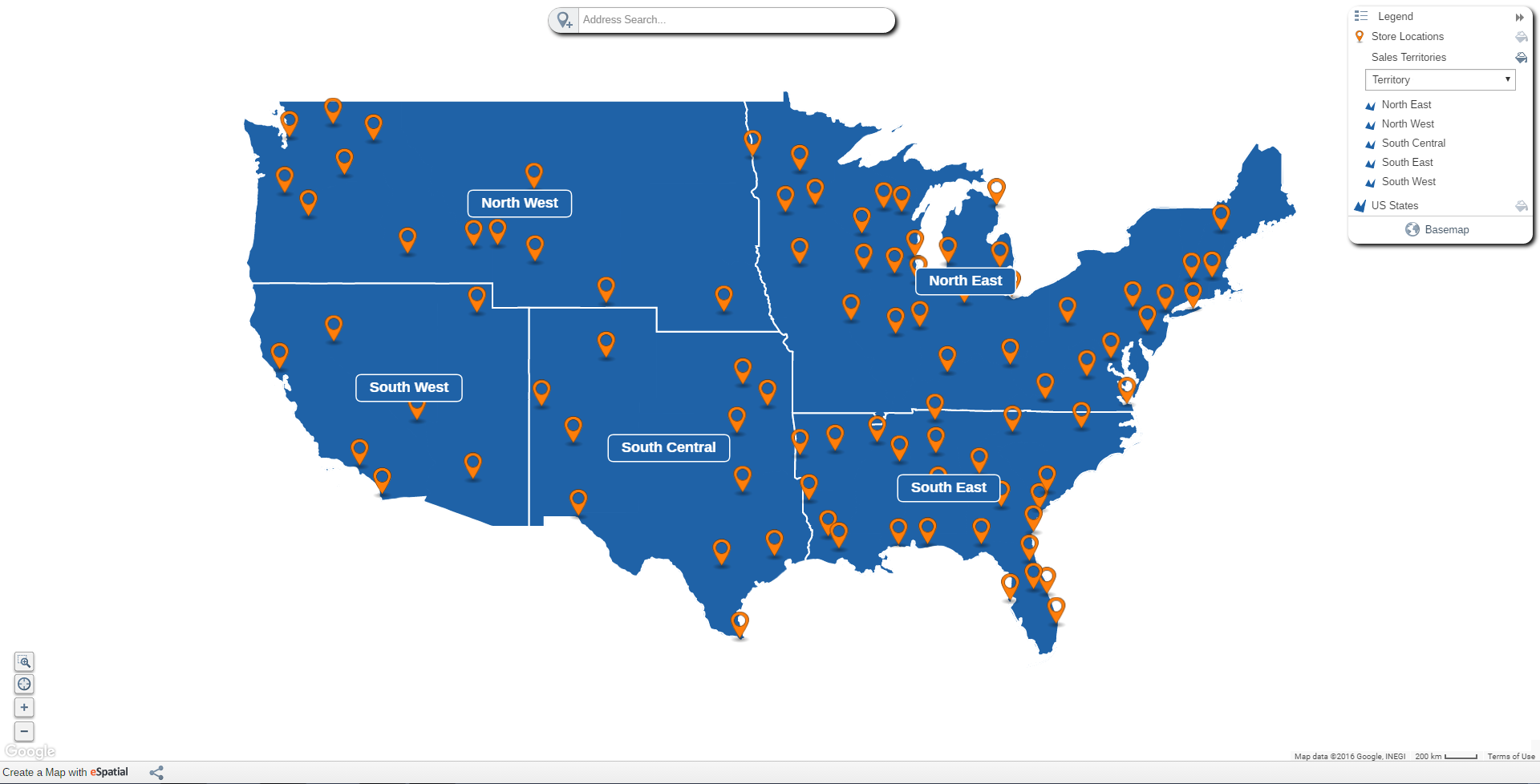 The second basemap we are adding in this update is the Transit basemap. This basemap prioritizes primary and secondary road routes, airports, and rail networks. This is extremely useful for logistics organizations or any business that relies on transportation for their business activities. Using this map will help you see where your data is plotted in relation to major transport routes with a quick glance.
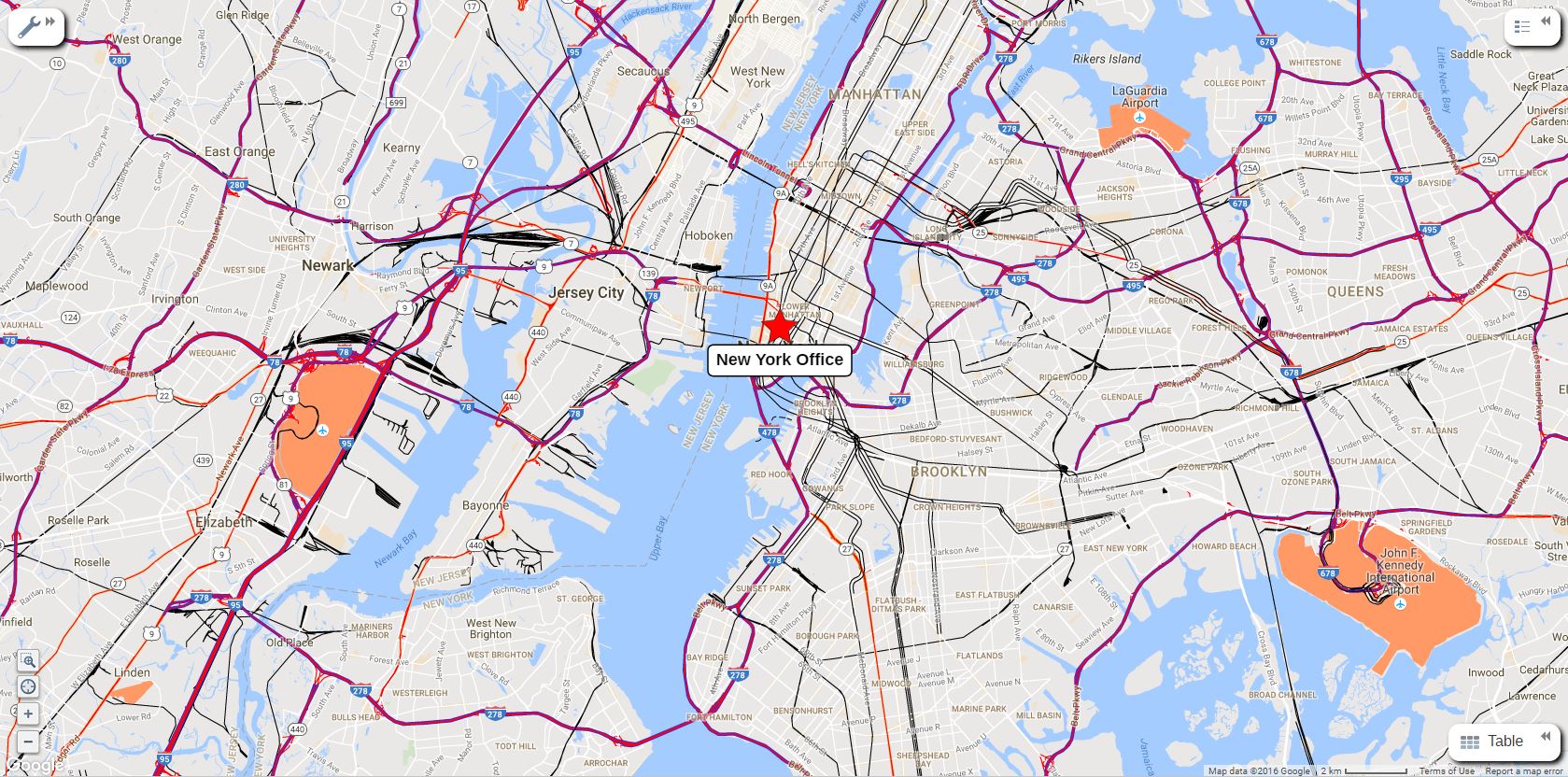 3. Salesforce.com Beta
We are delighted to announce the first phase of our Salesforce.com beta program is officially underway for users on selected subscriptions (Analyst and Enterprise licenses). This will give you early access to our new tool which allows the seamless synchronization of data between Salesforce.com CRM and eSpatial, allowing you to schedule and automatically load data into eSpatial directly from Salesforce.com.
4. Other Updates
Apart from the features mentioned above, we've also add some minor changes to help improve your overall experience with eSpatial. These include:
Improved saving capabilities for your maps and workspaces, to ensure your data is secure.
Additional functionality to improve the support you can receive from our mapping experts.
Dataset Layer Ordering – Datasets listed in the control panel are now in the order they appear on your map. For example, a dataset listed on the bottom, will appear at the back of datasets listed on your map.
If you would like to try out the updated eSpatial