One of the most commonly used features offered by eSpatial is Heat Maps, it's a great tool for showing data densities / groupings on a map, e.g. A heat map showing population densities would likely employ darker shades of color to represent higher population densities and lighter colors to represent lower population densities. There are two types of heat maps:
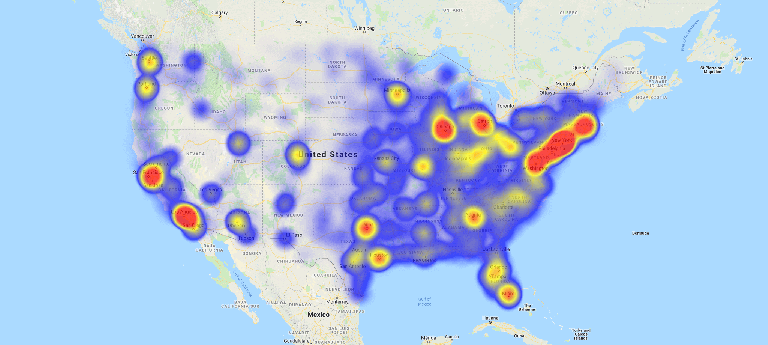 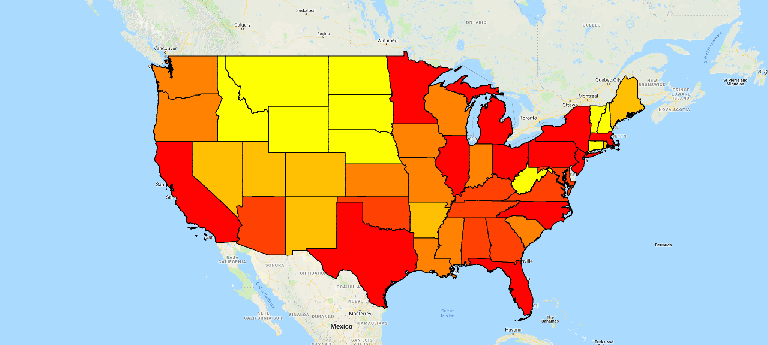 The main use of heat maps is to help your users understand the story your data is telling and the key to allowing them to do this is to employ good design practices when designing them. When creating a heat map to represent your data here a few design tips to consider:
1.

Choose The Right Basemap

Because you're using a varied palette of colors to represent different density bands in your data, the map you overlay this onto shouldn't fight to compete with your data's color palette or make it hard to interpret. Users looking at your map may be looking at it on a small monitor or they may be looking at the map from a distance, by muting the basemap's colors the data will stand out more and be easier to understand at a glance.

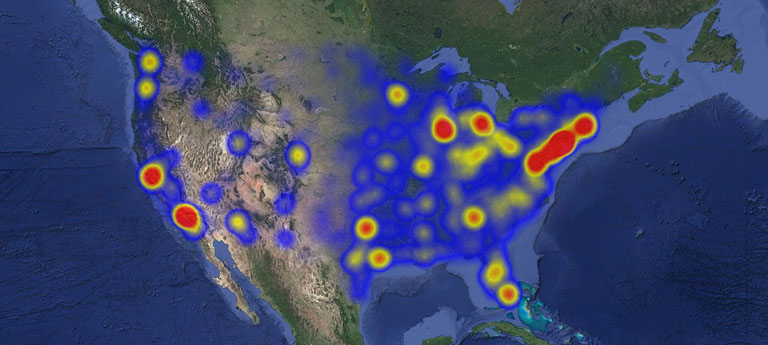 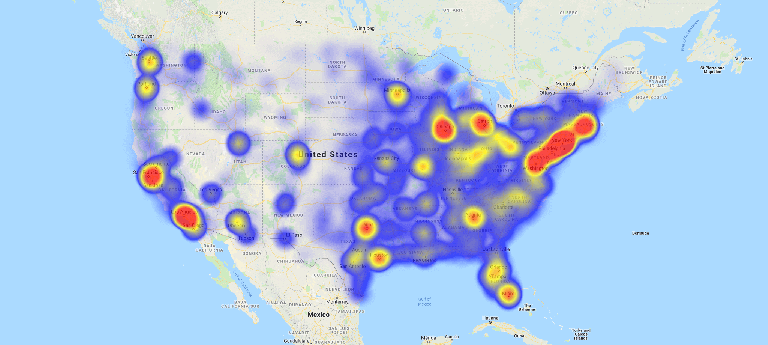 2.

Choose Easy To Understand Colors

Choosing the right colors can make all the difference with helping your users understand what your data represents. Going back to the population density example again, if darker shades of color represent higher densities and the colors that represent lower densities use brighter colors in natural color order then the second map below may be a better example of how to represent your density data.

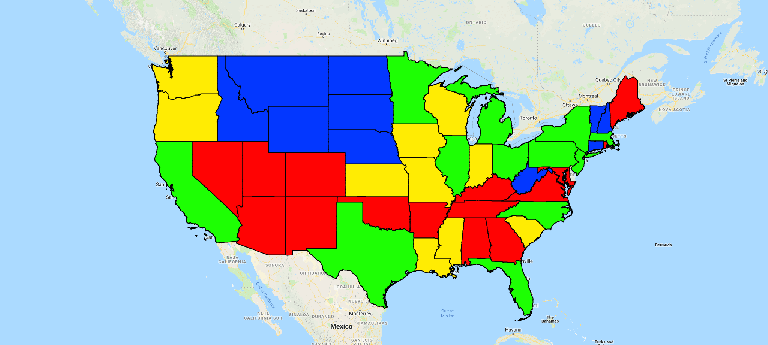 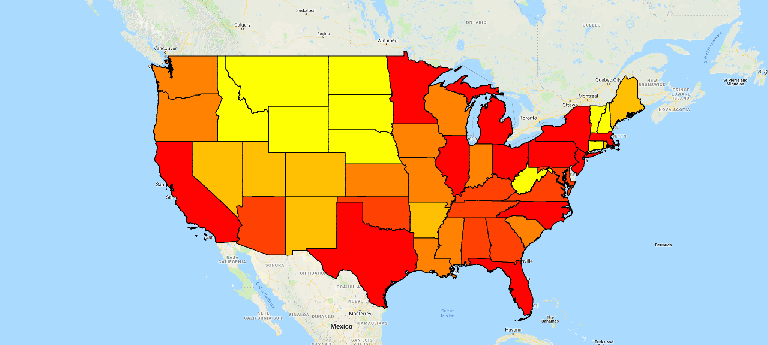 3.

Choose The Right Data Display Settings

How you cluster your data will determine if your users can or cannot understand the story it's trying to tell or if the information provides enough detail. If the intention of your map is to be viewed on a national level then state by state data clusters are fine, but if you believe your users will want to drill down into an individual state then having that state's data divided into sub-level clusters will give your users a more refined granular view of the given state's data.

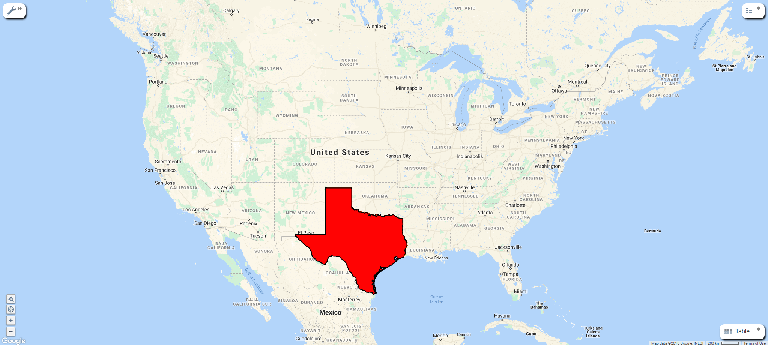 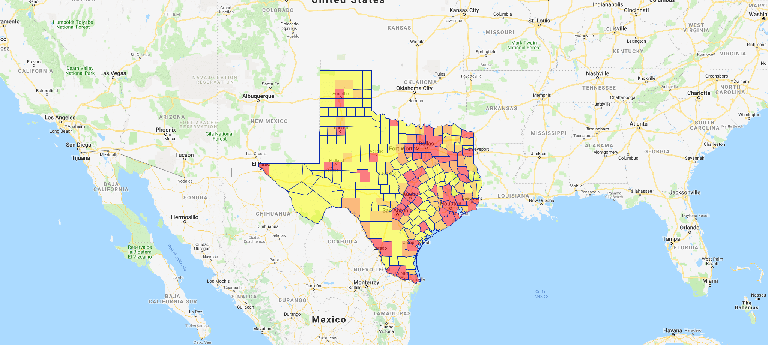 So that's it for now, 3 tips to help make your heat maps more visually relevant and easier to understand. Do you want to start converting your data into heat maps? You can test it in minutes by signing up for your free trial.