Our latest update has been released successfully! This weekend, our development team pushed through the our latest release of eSpatial, and with it a host of new features to help organizations of all sizes visualize and analyze business data.
If you have logged into your account or signed up this week, you will begin to see the changes in your account, but if not, we have a full list of the changes below.
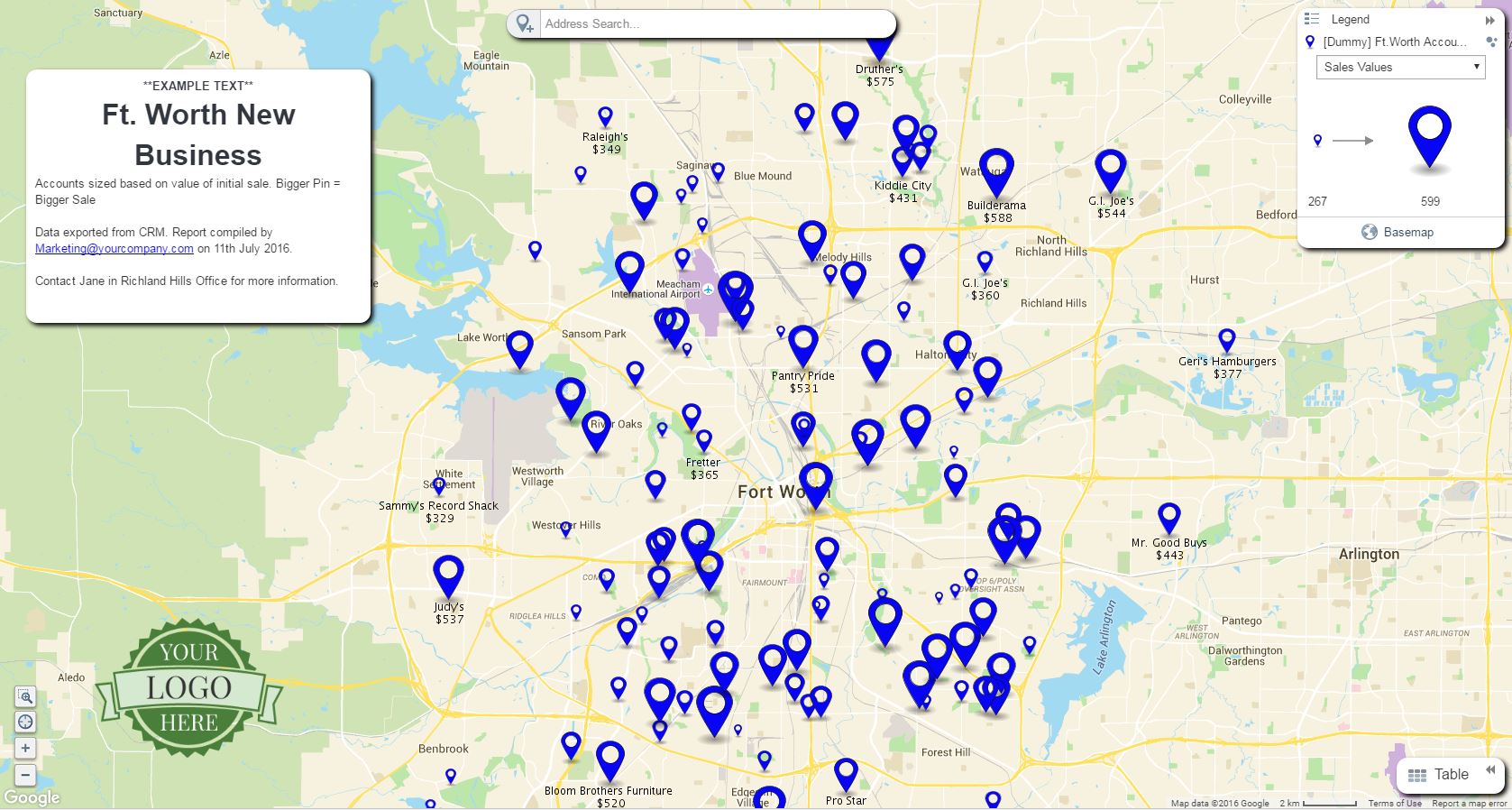 So What's New in this Release?
The first thing customers will be greeted with is our brand new communication portal. This new way of communicating with your Customer Success manager will allow you to keep track of previous conversations and offer you new ways to find the help you need, when you need it.
Map Annotations
The biggest part of this release is the introduction of Map Annotations. You can now add various types of content to your map such as titles, text boxes, videos, images, slideshares, and more. Use annotations to present more information on your maps, giving your map a story and more context.
Annotations can be customized in various ways. Change the color and fonts of text, fix annotations to the screen or a specific geographic location, or change the size of images and shapes. Videos from most video sharing website can also be embedded onto your map, such as YouTube and Vimeo.
Annotations can add to the visual story of your maps and are a great way for your organization to customize maps to match your brand identity.
Map Carousel
When working on a particular map, you will now be able to see a preview of your workspace collection of maps on a carousel. This will give you a quick glance at your maps and help you select the map you need quickly, without having to go back to your library.
MapBook Updates
In our last release in April, we introduced MapBooks, a new way for you to export your territory maps into a PowerPoint file that that uncatalogues all of your sales territories and hierarchies into an easy to read handout.
We've now expanded this to produce a booklet of all maps in your Workspace. This way you can print your entire collection of maps for meetings, colleagues and clients.
Updated Waypoints for Routing (Beta)
We are beta testing up to 98 waypoints (100 including start and stop) for route optimization. A huge increase from the previous 23 waypoints. This means your team will be able to meet more clients, while saving on time and fuel costs. However, this will be in beta for now, so if you would like to partake, let us know.
For the full list of features, check out the list below:
Highlight specific areas of your maps with images, text, videos, and more with Map Annotations.
Add your company logo to your maps projects.
Quickly find and preview your projects in your workspace with Map Carousels.
New communication portal for customers to keep a record of conversations with your customer Success Managers and pick-up where you last left off.
MapBooks have been improved and can now be used to export your entire workspace of Maps, as well as your territories.
Updated Waypoints for Routing (Beta). we are beta testing up to 98 waypoints (100 including start and stop). This means journeys with more stops with the fastest routes.
Add territory data directly to your map from Territory Builder.
Edit the boundaries of polygon dataset directly on your map (add and remove nodes/vertexes).
Additional Integration/API enhancements to help get your business data uploaded to eSpatial effortlessly.
Default distance – If you set the default distance to Miles or KM, this setting will be remembered in your browser for the next time you log in.
Renaming and deleting multiple datasets is now even easier through the control panel.
We hope you enjoy the benefits of the latest release, we would love to hear your feedback on it.
If you would like to try out the updated eSpatial