Every salesperson has their own method in place for planning and setting up their week, or maybe your team has guidelines in place to help you get set up for the week. I'm not here to tell you to rip all that up and try "XYZ's Amazing New Sales Strategy", I just want to show you how the effective use of route mapping software can help you get through your day more efficiently, especially if you have a busy schedule with many face-to-face meetings with leads.
Like any salesperson on the road, when planning out your day, you will have listed the leads/destinations you need to visit for the day, but without route mapping software you may be spending more time visiting the wrong accounts and missing out on valuable opportunities.
One of the most commonly used sales tools offered by eSpatial is its powerful route planning software. Here are a few ways it can help you get more out of your week:
1.

Prioritize Your Accounts

You can load your account data into eSpatial via your CRM, CSV or Excel Spreadsheet. Once your accounts are plotted on a map, you can use filters to help visualize the locations of the accounts that require the most attention. Some common filters that our customer use to prioritize accounts are:
Date since last visit/interaction
Opportunity Stage
Lead Rating
As long as the information exists within your dataset, you can use it to filter and prioritize your accounts.
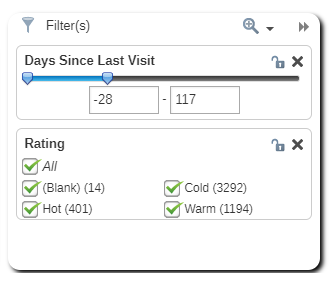 2.

Apply Helpful Styling

Whether you're creating the map for yourself, or you're plotting sales routes for your sales team, styling your maps will make their lives easier:
As mentioned in a previous article, you can use color coding that is easy to understand (e.g. Yellow for low priority and red for highest priority etc).
Use different icons to represent different destinations.
No matter what you choose to do, the above suggestions are just an example of how you can make your team member's lives easier or your own for that matter e.g. Imagine plotting your own sales route a week in advance and coming back to it only to forget crucial details such as the priority or location types.
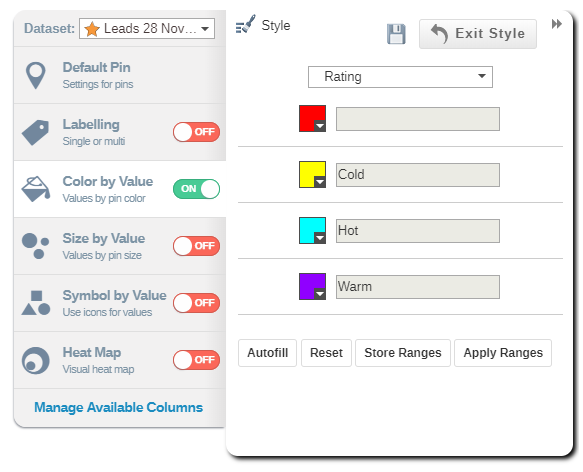 3.

Generate Sales Routes Quickly

When you're planning your week, the last thing you want to worry about is the long, tedious task of plotting the routes you need to take on a day-to-day basis. When plotting your routes, you have multiple options for adding destinations to your map, you can:
Create a new route and add each destination manually via an address search.
Select individual destinations from your prioritized and filtered map.
Bulk select destinations from your prioritzed and filtered map.
However you choose to do this, once the data is on the map, creating a route is as simple as expanding a polygon around your destinations and the route with be automatically generated for you. This simple setup will see your sales route generated in minutes.
For more information on creating your route, view this how-to guide.
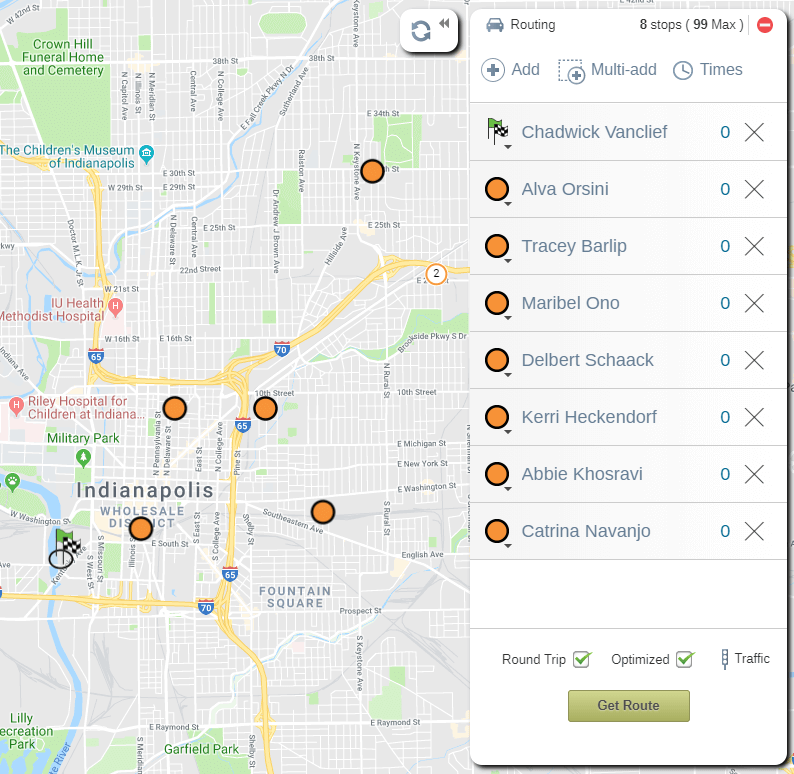 4.

Customise Your Route

Now that you've generated your route, you can make changes to your base route setup to further plot how long your given day will take, you can:
Re-arrange the order of your destinations.
Set how long you intend to spend at each destination.
Display predicted traffic along your route. You can open your route leg up in Google Maps to give you real-time navigation and clear directions.
Once you have configured your destinations, the duration you intend to spend at each, your route map will give you an ETA on how long it will take to cover the entire route.
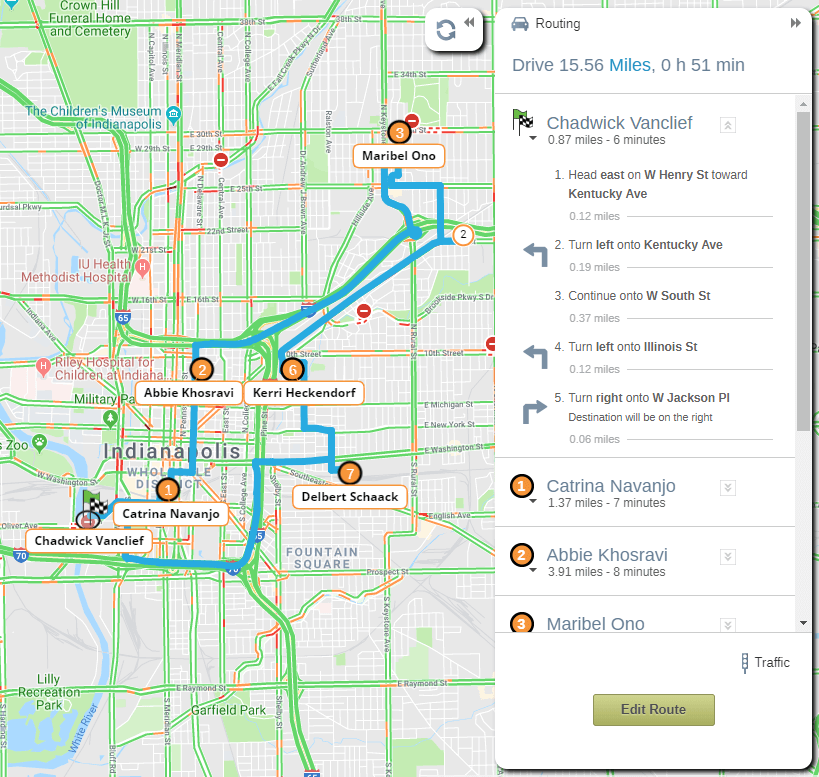 5.

Collaboration

Depending on your team, you have a variety of methods you can use to share your sales route, you can:
Export your route leg into Google Maps to get live up to date information about your route.
Add your route to your calendar to remind you and other team members of upcoming appointments.
Export your route as a CSV.
Export your route as a PDF MapBook to present to your team.
Having a variety of methods to share your route means you can use eSpatial to suit you and your team's personal preferences.
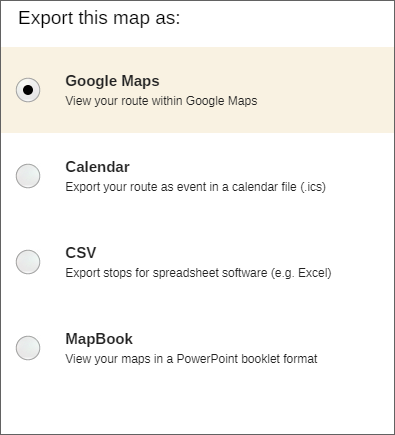 ---
eSpatial is a provider of advanced routing capabilities, we're certain eSpatial will increase the efficiency of your sales team. Schedule a free demo with one of our experts to find out how eSpatial can help your field sales team achieve their goals and targets.