eSpatial Mobile is here and available to download today! We have been working hard this year at bringing eSpatial mapping software to where our customers need it most. This started with the launch of eSpatial on the Salesforce AppExchange and continues today with our mobile app. We wanted you, our customers, to be able to access your maps quickly and easily from your mobile device. This is especially useful for field sales and service teams! The introduction of eSpatial Mobile was based on your valued customer feedback and of course, we welcome any suggestions for improvement. The app is available for free to all eSpatial customers and anyone who signs up for our free trial.
Who is eSpatial Mobile for?
eSpatial Mobile is an extension of eSpatial mapping software, primarily designed to empower teams in the field. We understand the stressful and time-consuming days of those who work on the road. That is why we wanted our customers to access a portable, user friendly, time saving mobile app. It's as simple as making maps in the office or at home and taking them with you in your pocket.
Where can I find eSpatial Mobile?
eSpatial Mobile is available for download on the Google Play Store, Apple App Store and is also available through the Salesforce mobile app. You will also be able to access eSpatial Mobile through the browser on your mobile device or tablet.
What can eSpatial Mobile do?
Field sales and service staff will be able to achieve the following with eSpatial Mobile:
1. Prioritize their accounts
Filter accounts based on distance or drive time proximity in addition to filtering accounts by certain criteria such as status.
2. Plan their week
View maps with accounts to visit that day and create routes.
3. Optimize Sales Routes
Select or bulk select accounts you want to visit. Then create an optimized route to save time on the road.
4. Efficiently handle cancelled meetings
Every sales rep has to deal with the disruption caused by cancelled meetings. Turn these frustrations into opportunities with a quick Drive Time Buffer using eSpatial Mobile to discover nearby accounts.
5. Bulk Update Accounts
No need to painstakingly update one record at a time. Open eSpatial Mobile at the end of the day and bulk update fields such as Status or Last Visited Date to finish your day.
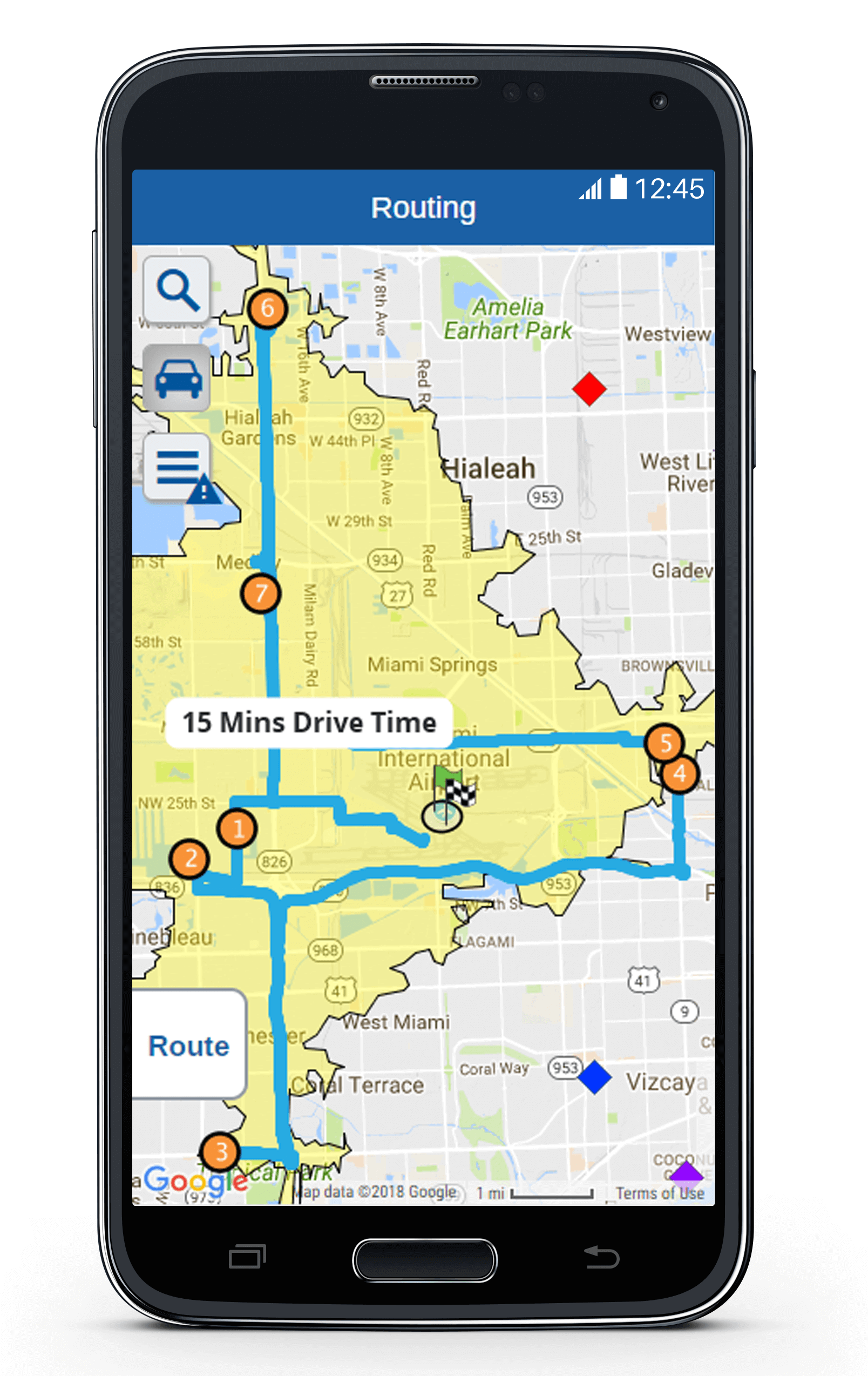 Ready to Try eSpatial Mobile?
Open the link below on your mobile device