Here's the scenario
You're an experienced sales analyst. You analyze the field sales team performance using CRM reports, excel sheets, pivot tables, charts, and graphs. It takes a significant amount of time to convert raw data into meaningful findings with actionable outcomes. In spite of this, the Sales Director wants that information yesterday. You can't get him the reports fast enough but they're not quite answering the questions he's asking. You need a new perspective on the data and your research has brought you here. Can layering geographical data really improve the value, actionability, and understanding of your analysis?
Let's look at the types of analysis you can run and how a geographic lens can really enhance it.
Market Segmentation
Market segmentation creates subsets of a market based on demographics, needs, priorities, common interests, and other psychographic or behavioral criteria used to better understand the target audience. (Qualtrics)
There are four main methods of segmenting your market:
Demographic Segmentation
Behavioral Segmentation
Psychographic Segmentation
Geographic Segmentation
You could undertake each of these methods separately to better segment your market, however, if you can combine all four, you get a much more powerful and actionable view of your ideal customers and where they are located.
For example, if you run a home care service for the elderly, you will segment your market demographically by selecting an age group of 65+, psychographically by addressing the market segment of people that live on their own, and geographically by looking at locations outside major metropolitan areas. These segments can be validated using mapping software by overlaying the data on a map and running heat map analysis and filtering features to ensure that your assumptions are correct
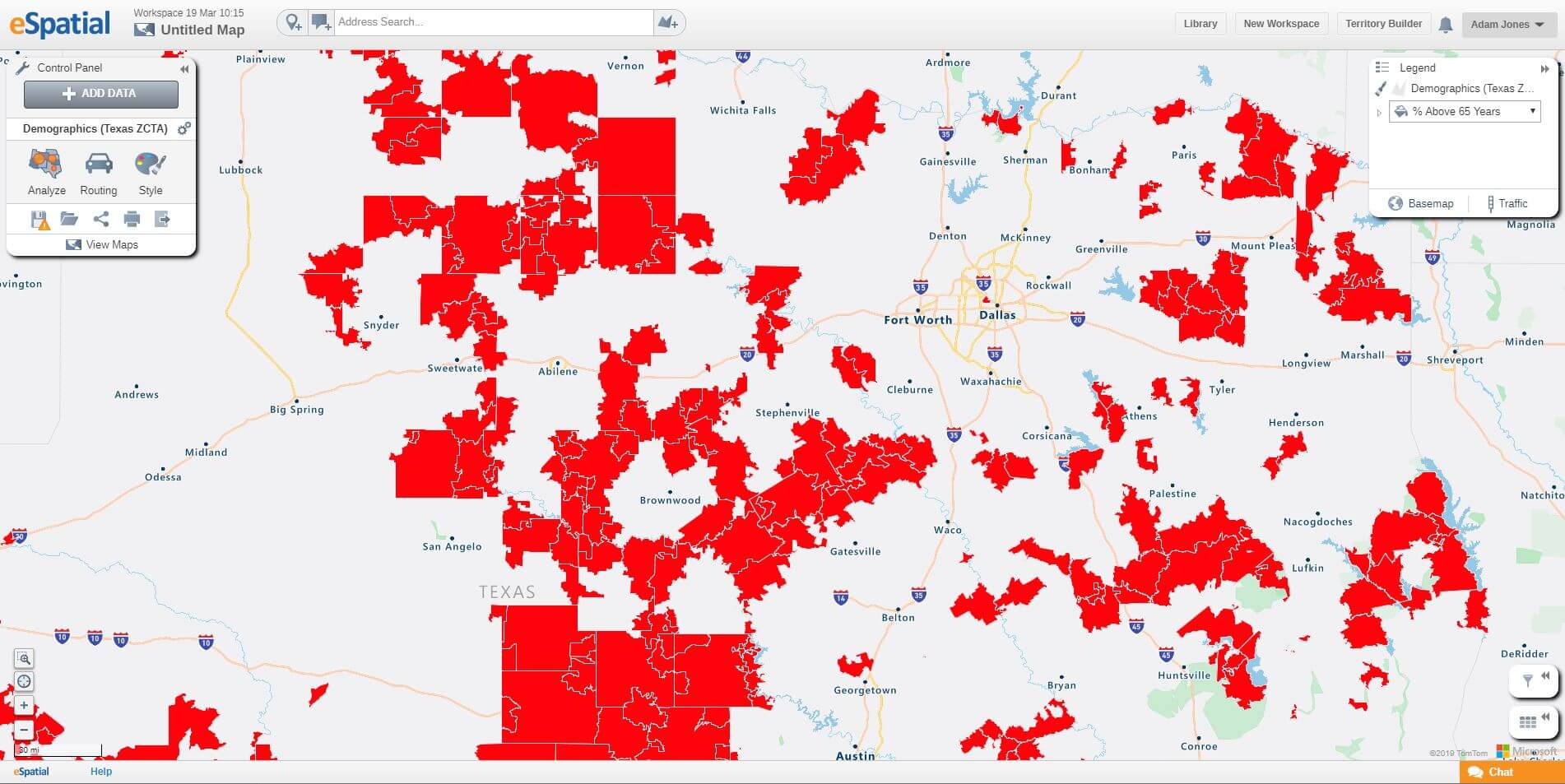 Field Sales & Advertising
Geography can play a massive part in ensuring that your advertising is having the biggest possible impact and that your sales reps can reap the benefits. Sales and marketing alignment is often a challenge and in the instance of sales reps targeting the same locations as the marketing team, a map is a powerful tool.
For example, if you are a medical device sales rep and you are setting up your travel arrangements for the month, a helpful indication of where to target would be to overlay your lead data with marketing communications data.
In the map below, there are leads that have not been visited in the last 90 days and color-coded by whether they received the latest marketing mail drop. The yellow pins are the accounts that received the last mail drop. If you were planning your next sales trip to Ohio, would you prefer to visit accounts in the Dayton/Cincinnati area that have been warmed up with the latest catalog or, would you prefer to go in cold to accounts in the Cleveland area?
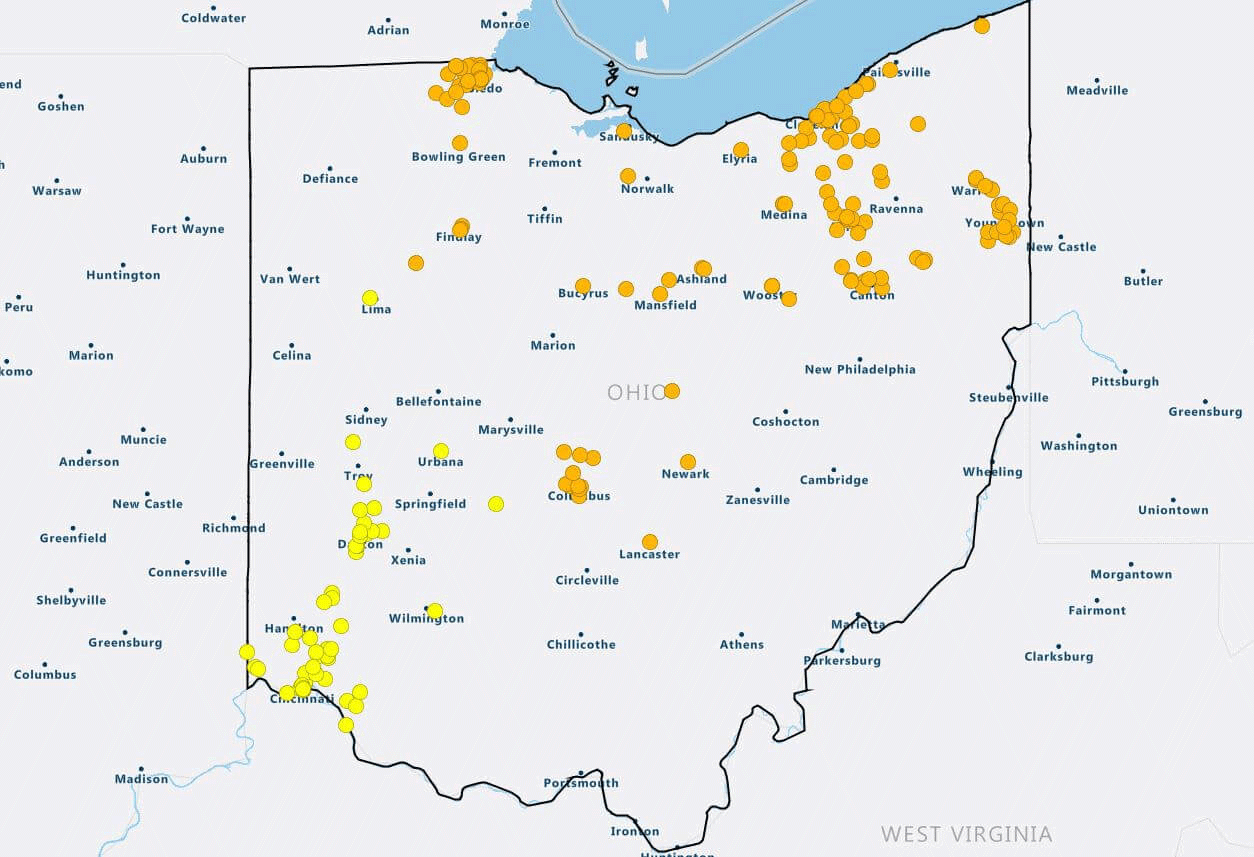 Satisfaction and Loyalty Analysis
Customer satisfaction and loyalty are essential for the success of any business that depends on repeat orders. Mapping your customer satisfaction ratings or complaints can help you identify locations or territories that are not meeting your high customer service standards.
Dig deeper and you may find that a field sales rep is rushing their visits or getting orders wrong. This could be down to an overloaded territory, or the lack of distribution centers in the territory to meet the expectations of customers. Without mapping customer satisfaction and complaint data, you may assume that the sales rep is at fault. A geographic lens gives you a much more holistic view of what's going on.
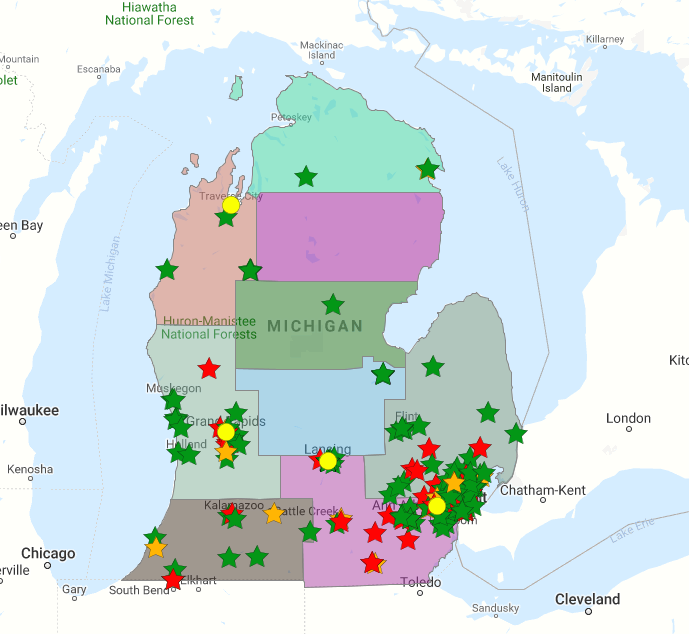 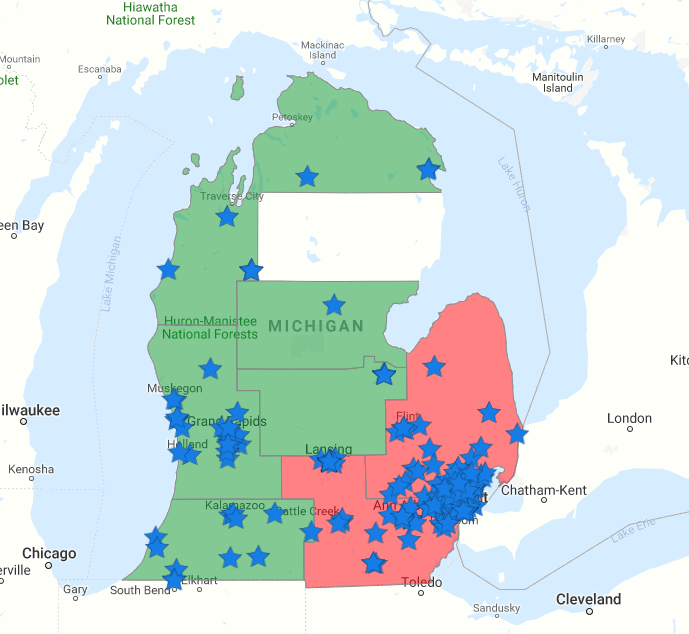 ---
eSpatial is a provider of mapping software for field sales teams. From territory management and account management on the go, to advanced routing capabilities and field sales analysis, we're certain eSpatial will increase the efficiency of your sales team. Schedule a free demo with one of our experts to find out how eSpatial can help your field sales team achieve their goals and targets.