Psychology of the map we all know
Is this map popular for the wrong reason?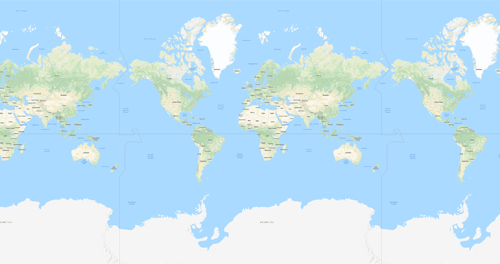 I've worked in a mapping software company for several years now. While I understand how visualizing data on a map is a valuable tool to any business, until now I never thought to look into some of the psychology associated with mapping. Take, for example, the type of the map that most likely held a space in your classroom (click image to enlarge):  Mercator projection map Map from Google Maps This map is called a Mercator projection. It's called...
https://www.espatial.com/articles/psychology-of-the-map-we-all-know
Presenting Your Analysis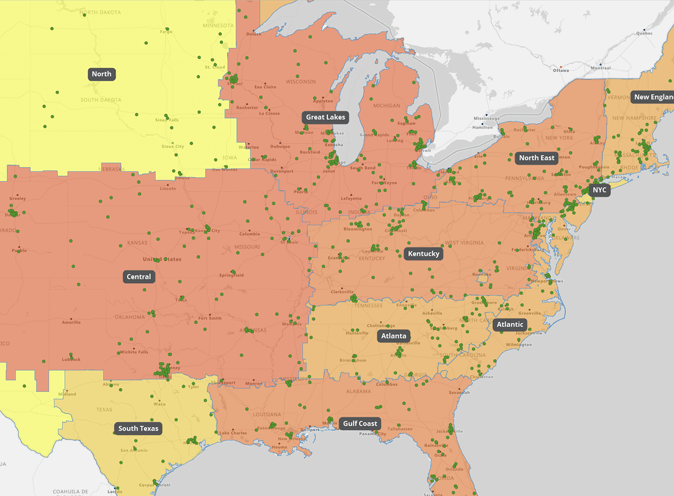 If you're a field sales analyst, chances are you find presentations to be a daunting process. You have to find the right combination of content and imagery, not too much, not too little etc. On top of that, you have to memorise your presentation's content, after all nobody likes presentations were the speaker is talking to their slides instead of the audience. I'm not here to tell you how to present your analysis, I just want to outline some best...
https://www.espatial.com/articles/presenting-your-analysis
Make Your Heat Map Stand Out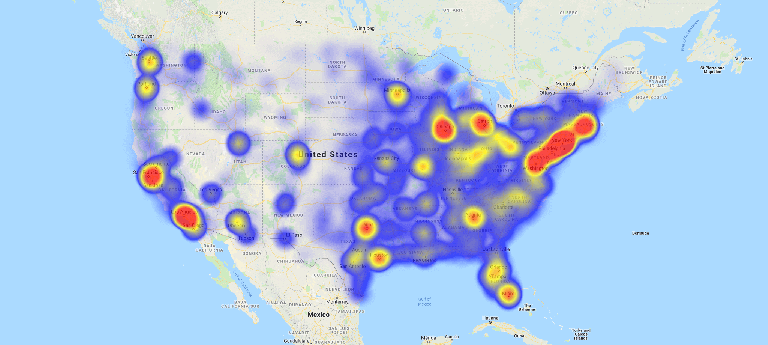 One of the most commonly used features offered by eSpatial is Heat Maps, it's a great tool for showing data densities / groupings on a map, e.g. A heat map showing population densities would likely employ darker shades of color to represent higher population densities and lighter colors to represent lower population densities. There are two types of heat maps:  Hot Spot Heat Map  Regional (Choropleth) Heat Map The main use of heat maps is to help your...
https://www.espatial.com/articles/make-your-heat-map-stand-out