Modern cloud-based mapping software is no longer physically confined to specific desktops and can be accessed almost anywhere. This can empower your organization – no matter what size it is – to become more competitive and increase productivity.
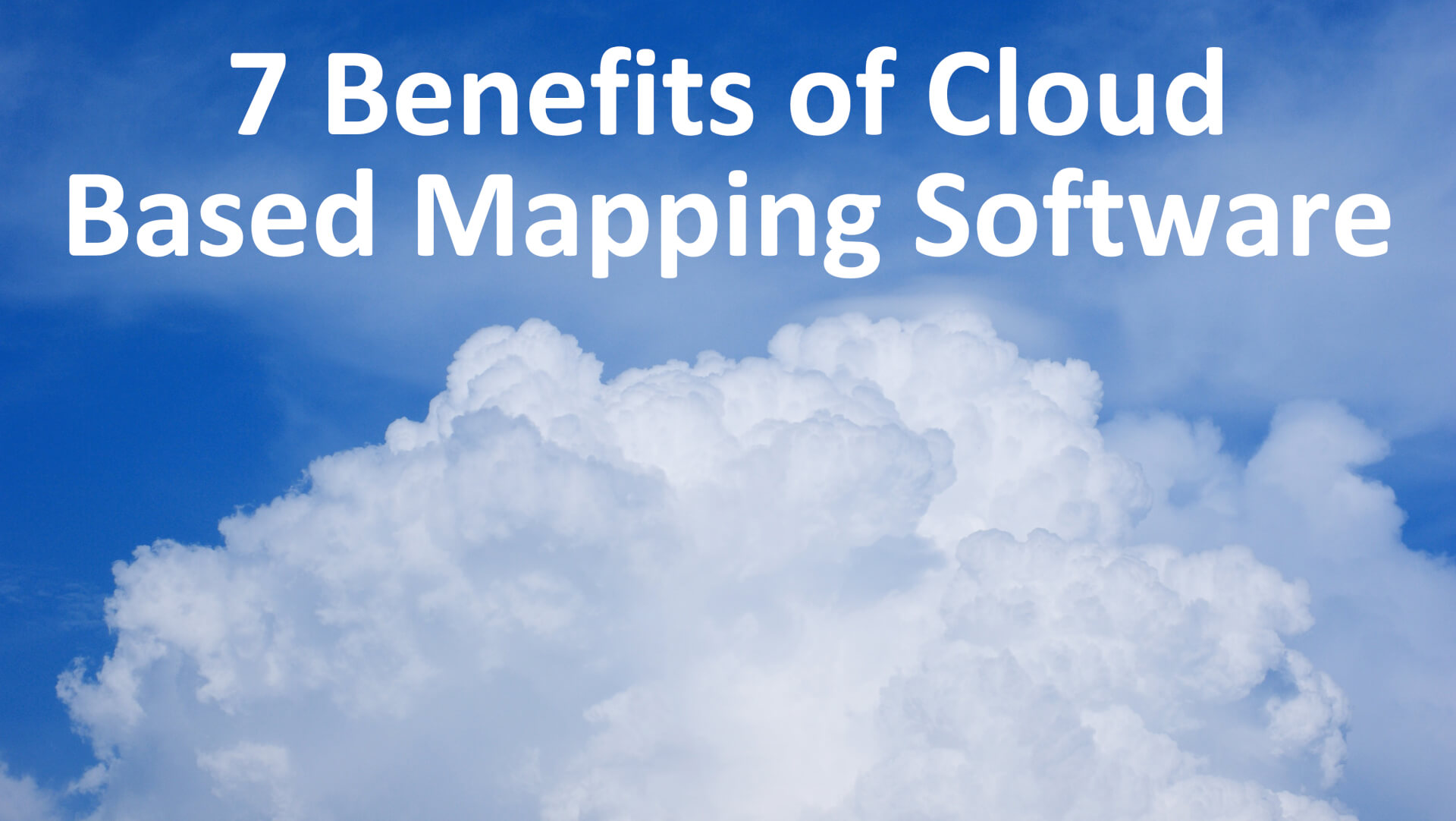 We've had hundreds of people come to us who had previously used desktop mapping solutions such as MapPoint. Our cloud based mapping software presented them with the opportunity for their organization to upgrade their solution to a more modern cloud-based service that would facilitate sharing and collaboration on sales data mapping projects across their business, leading to higher sales, better communication and happier employees.
Software that sits locally on your desktop or laptop can be at risk if your hardware fails or is replaced. Most mapping software alternatives are now cloud-based; this means you can access maps from anywhere with an internet connection, from any device such as a smartphone, tablet, PC or Mac without restriction. Below are the 7 benefits your company can experience from cloud-based mapping software:
Ease of Access: Maps can be accessed anywhere with an internet connection, across multiple devices including PCs, Macs, iOS devices and Android devices. This allows your colleagues to access mapping projects from their phone, laptop or any internet connected device. The ability to work from from different locations can save your field sales team time and allow them to be more productive.
Ease of Use: No installation or special plug-ins are required. All you need is an up-to-date internet browser. This means you save time by not going through complicated installations, and investment form your IT department. Once you sign up for an account, you can have your data mapped within minutes, with no lengthy installs.
Sharing and Collaboration: Maps can be shared and embedded online, and collaboration features allow teams to work remotely to produce and analyze maps together. If you have team members working in different offices, they can make changes in real time, with in-app notifications letting keeping you aware of all changes.
Instant Updates: Online mapping software is continuously and seamlessly updated with regular improvements and added functionality. This means you don't need to worry about downloading additional patches or purchasing upgrades.
Security: Using cloud-based software means that your data and map projects can be saved and backed up in real-time, ensuring peace of mind. Furthermore, advanced firewalls and protocols can protect your data from external threats. Data stored locally can be at risk if your hardware fails.
Lower cost of ownership: No need for additional costs such as IT support, new hardware, backups, installations, and data transfers.
Real-time support: Get customized training for your team along with real time support directly through the software, you can have access to live chat support, huge online help resources, and of course dedicated customer success managers.
See the benefits of cloud based mapping software
It can help your business collaborate and increase efficiency