Added a new member to your field sales team? Read on to learn how you can get them up and running more quickly.
Starting a new field sales job is tough. Like other sales roles, you need to get to know a new team, new market offering, and a new sales story. But in field sales, you also need to get to know a new territory with a new set of established accounts and leads.
So what can the sales manager do to make this process easier? There are a few areas where you can make a difference:
Show them the territory
Clarify the sales strategy
Help them plan their month
Give them tools to plan each specific day
1.

Show them the territory

The first step should be to show the new rep their exact territory. If you're using a mapping software, this one is easy. Show them the borders, explain the exceptions, give them access to revert to it for more detailed examination. Try not to do this in excel, see the below images to demonstrate how much quicker and easier it can be with a proper visual aide.

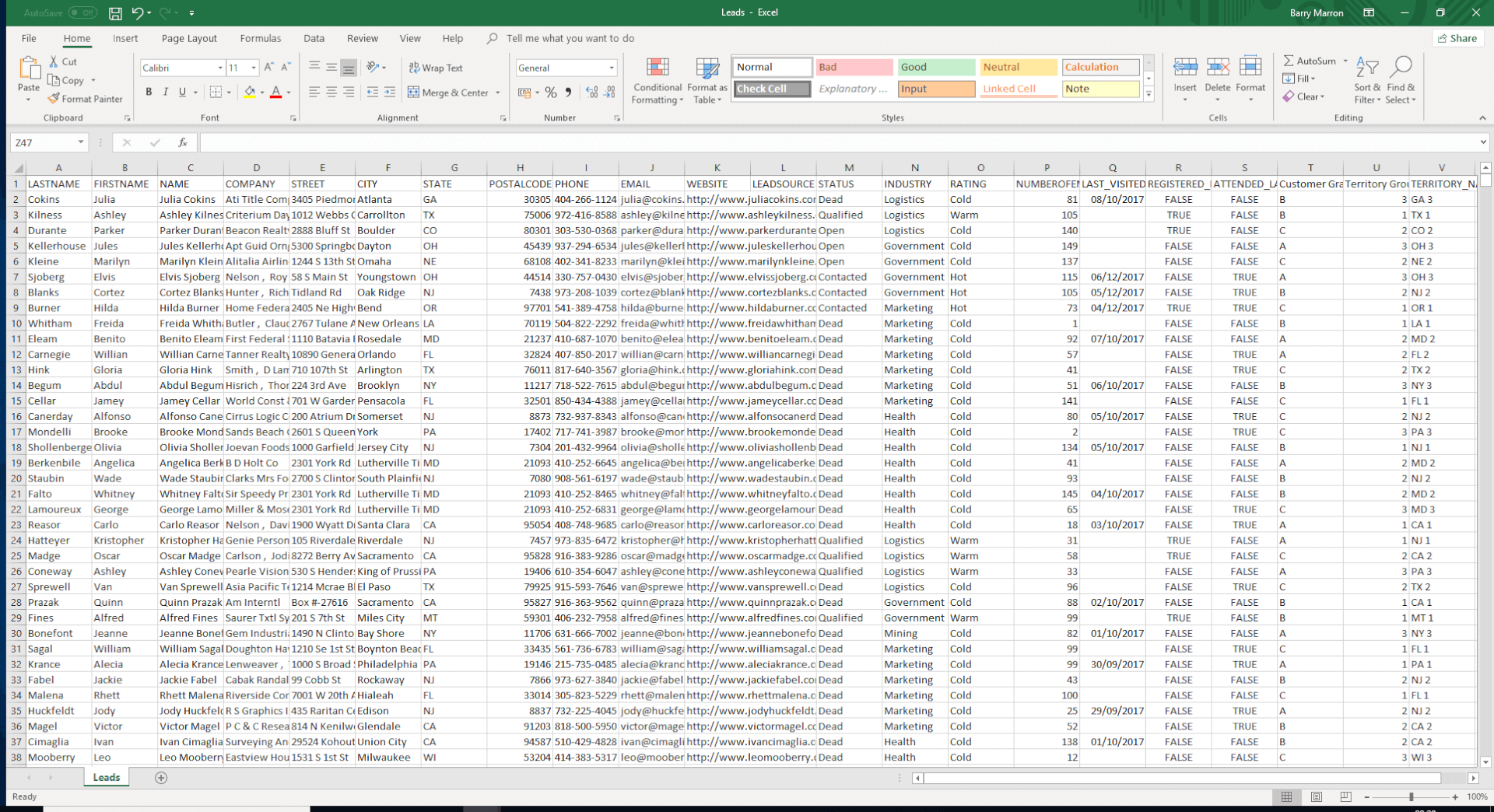 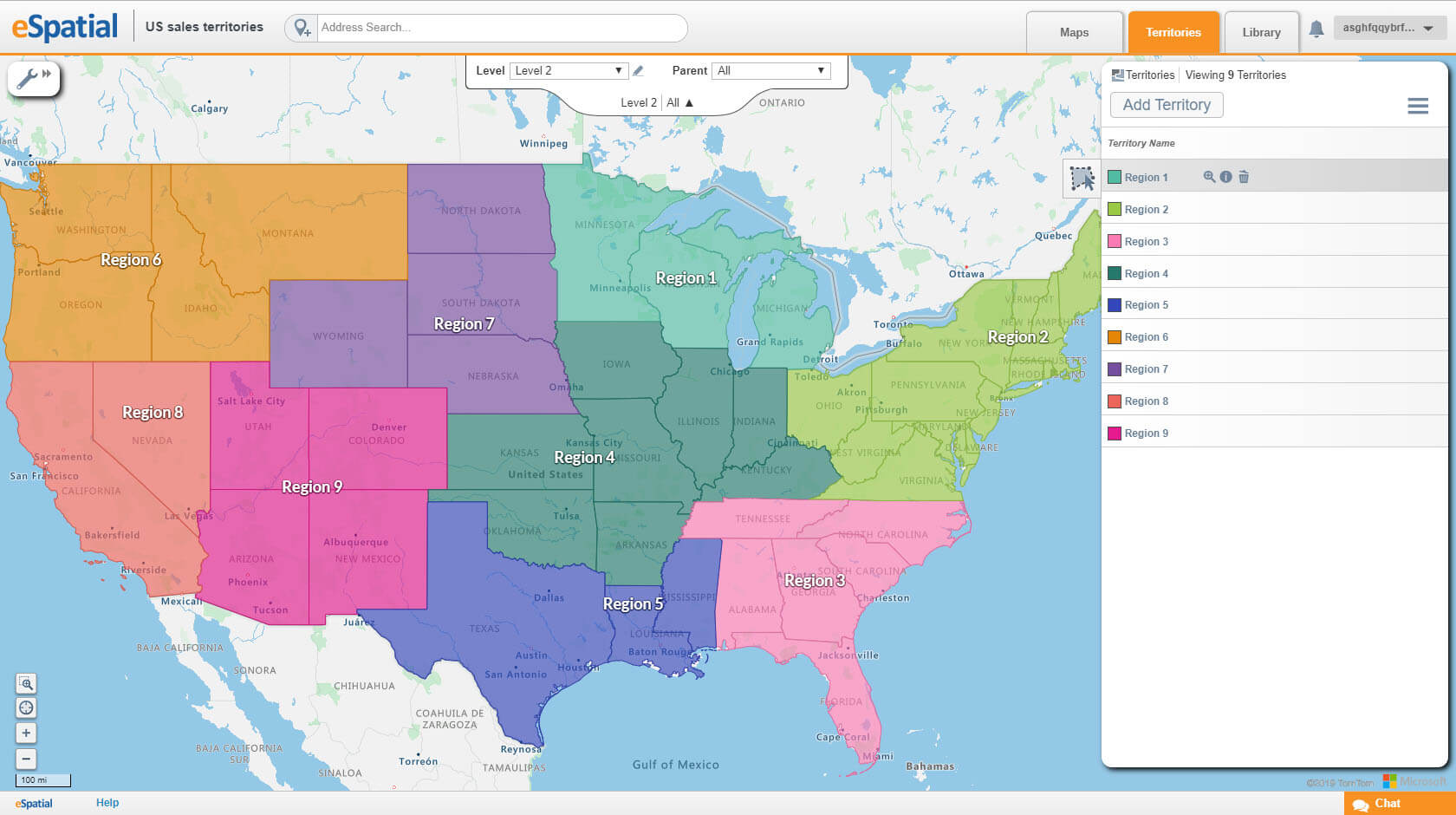 2.

Clarify the Sales strategy

Once you have outlined the territory it's time to outline the strategy. Let them know whether they should focus on:
A specific size of customer
A specific type of customer
Sale of a particular product line
Or any other criteria. Also, how should they deal with other leads or accounts that don't fit the target profile? Give your reps clarity on how they can organize and filter through these targets for maximum sales performance. For example, see the map below where all customers have been filtered down to only show those who are pharmacies. This could just have easily been filtered by historical customer spend, business size, or product history.
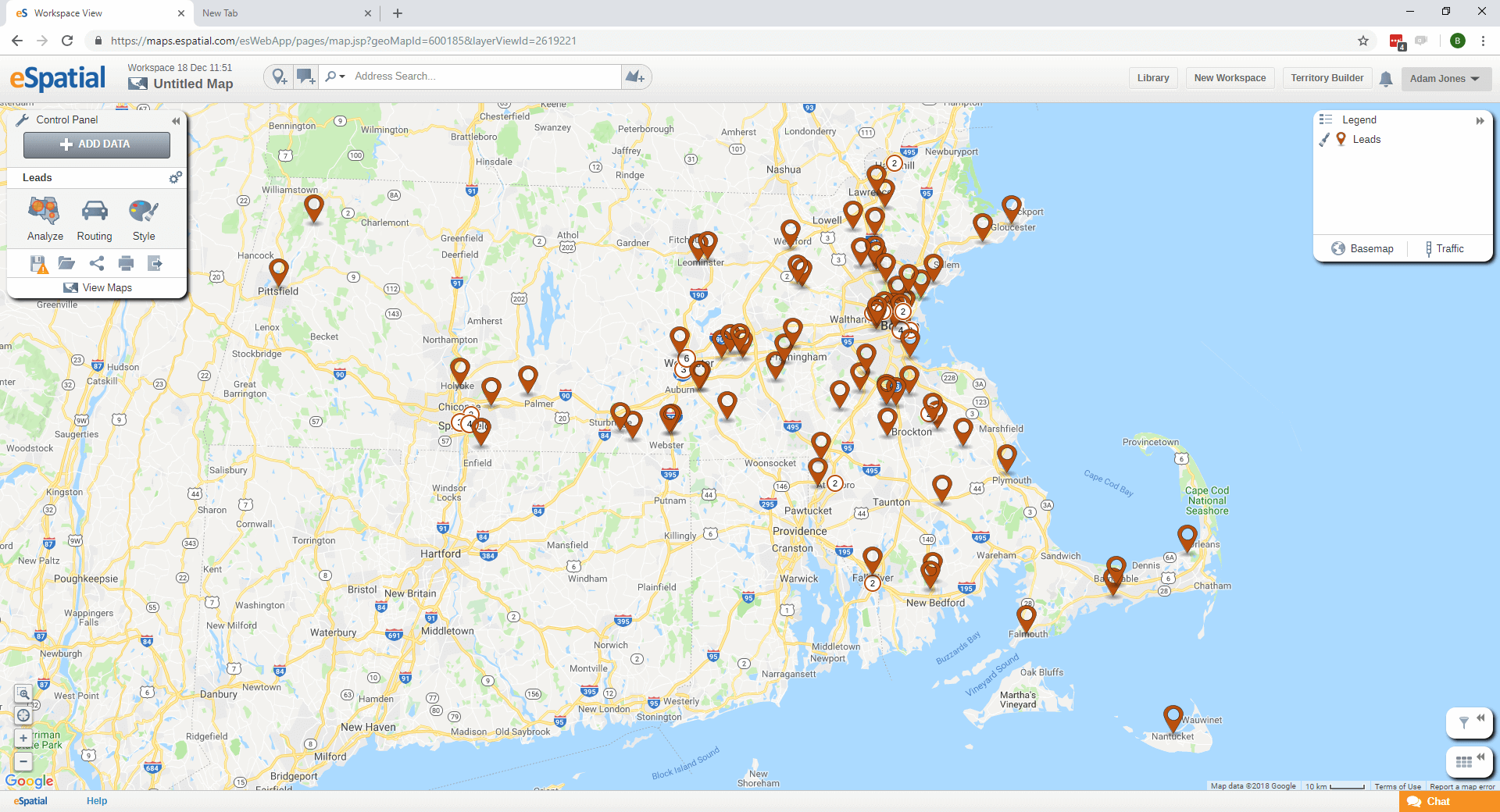 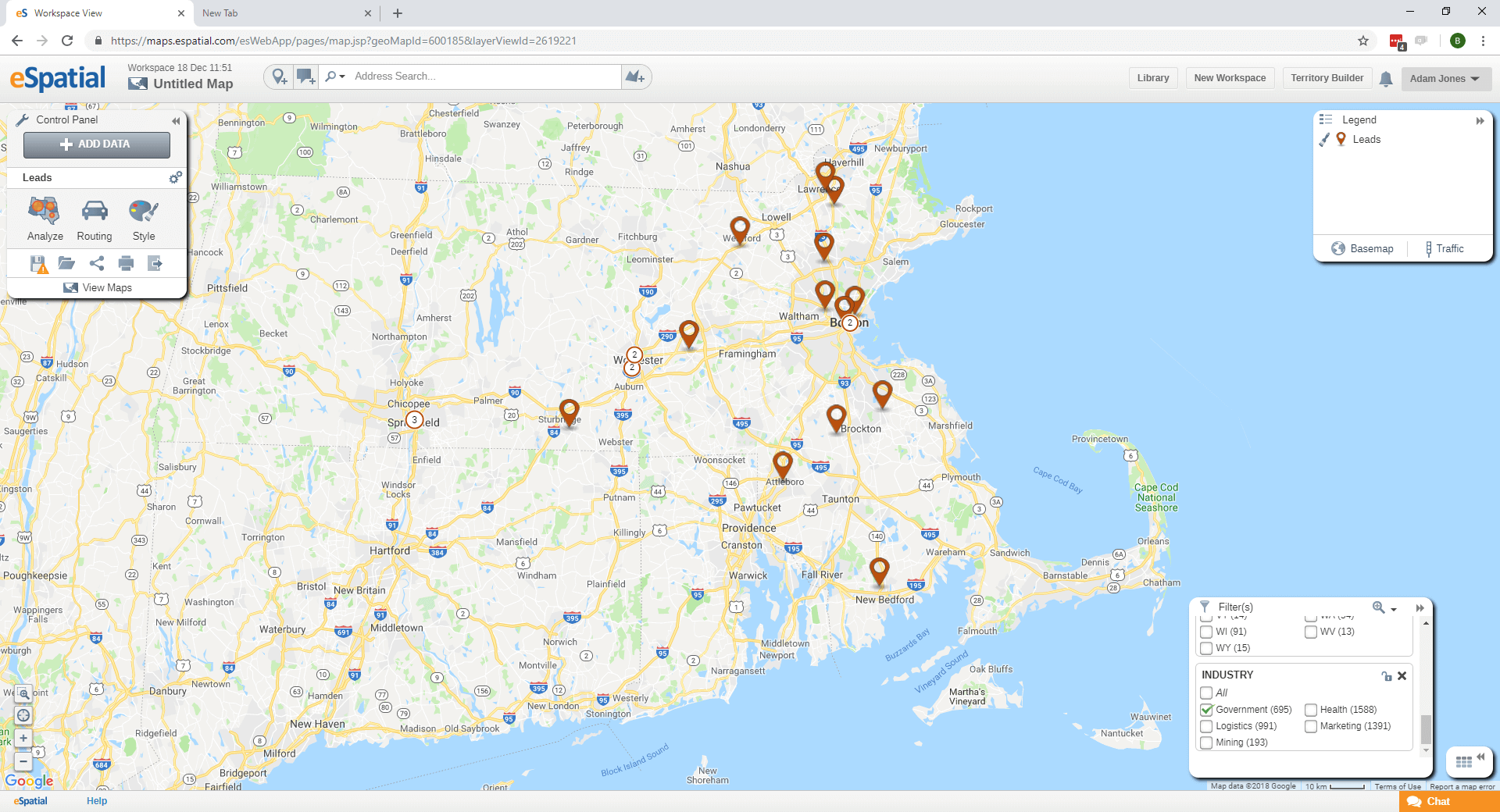 3.

Help them to plan their month

Help your team to plan their sales month. Should they spend a week each in the northeast and northwest of the territory? Three days in the south and two days in the east and west? Building a hot spot heat map of historical sales will allow them to see where the revenue has been achieved historically and help inform where they spend their energy.

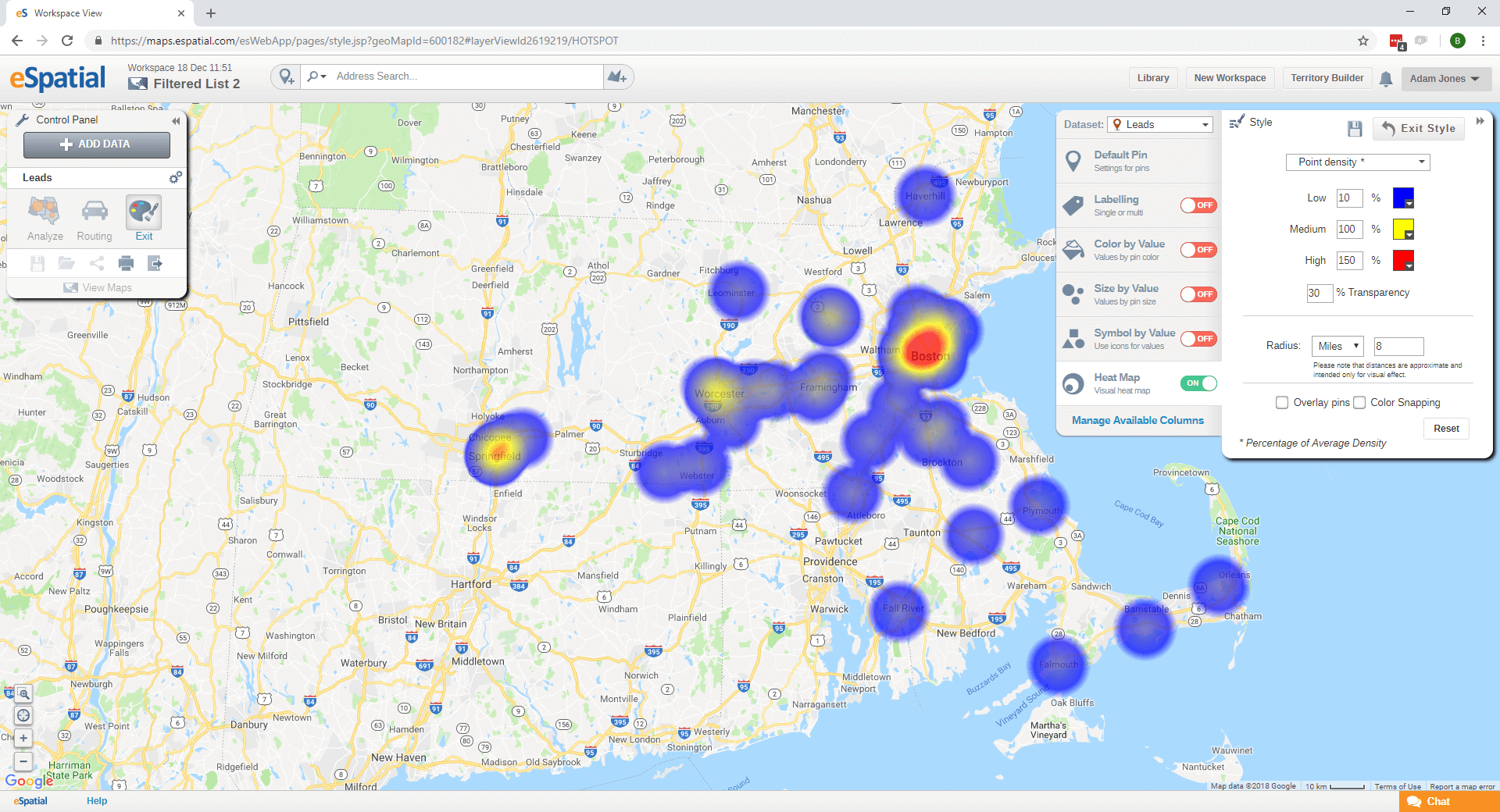 4.

Tools to plan each specific day

Once you've chosen to spend your week in the northeast, how is the new rep going to spend each day? Help them filter their list in line with your sales strategy and create a route plan to target customers in line with your available itinerary. Routing will help you to minimize time spent on the road. Rather than spending their time figuring out how the local highways and traffic work, your new team member can use more of their time on the important stuff, like brushing up on your offering.

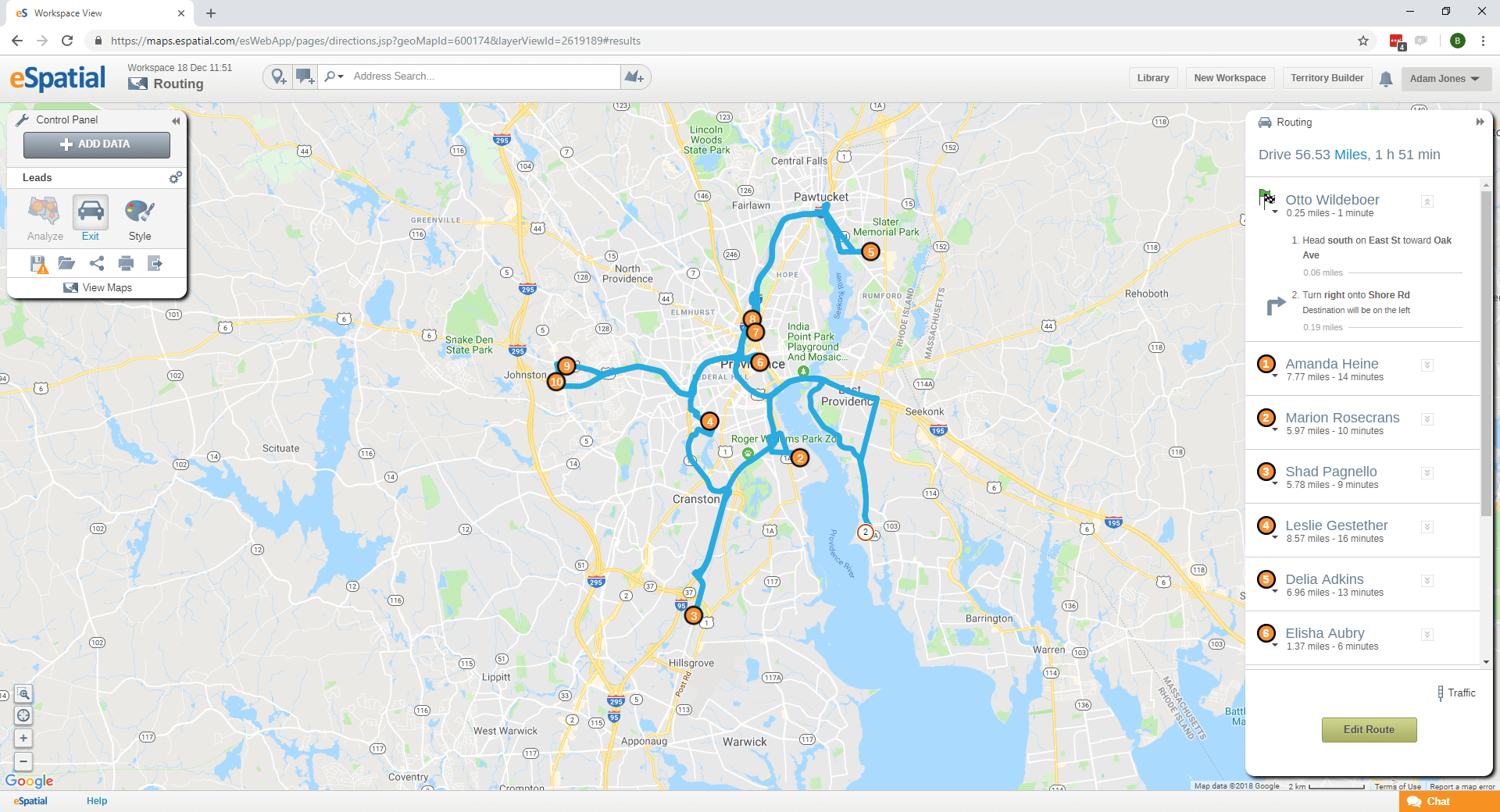 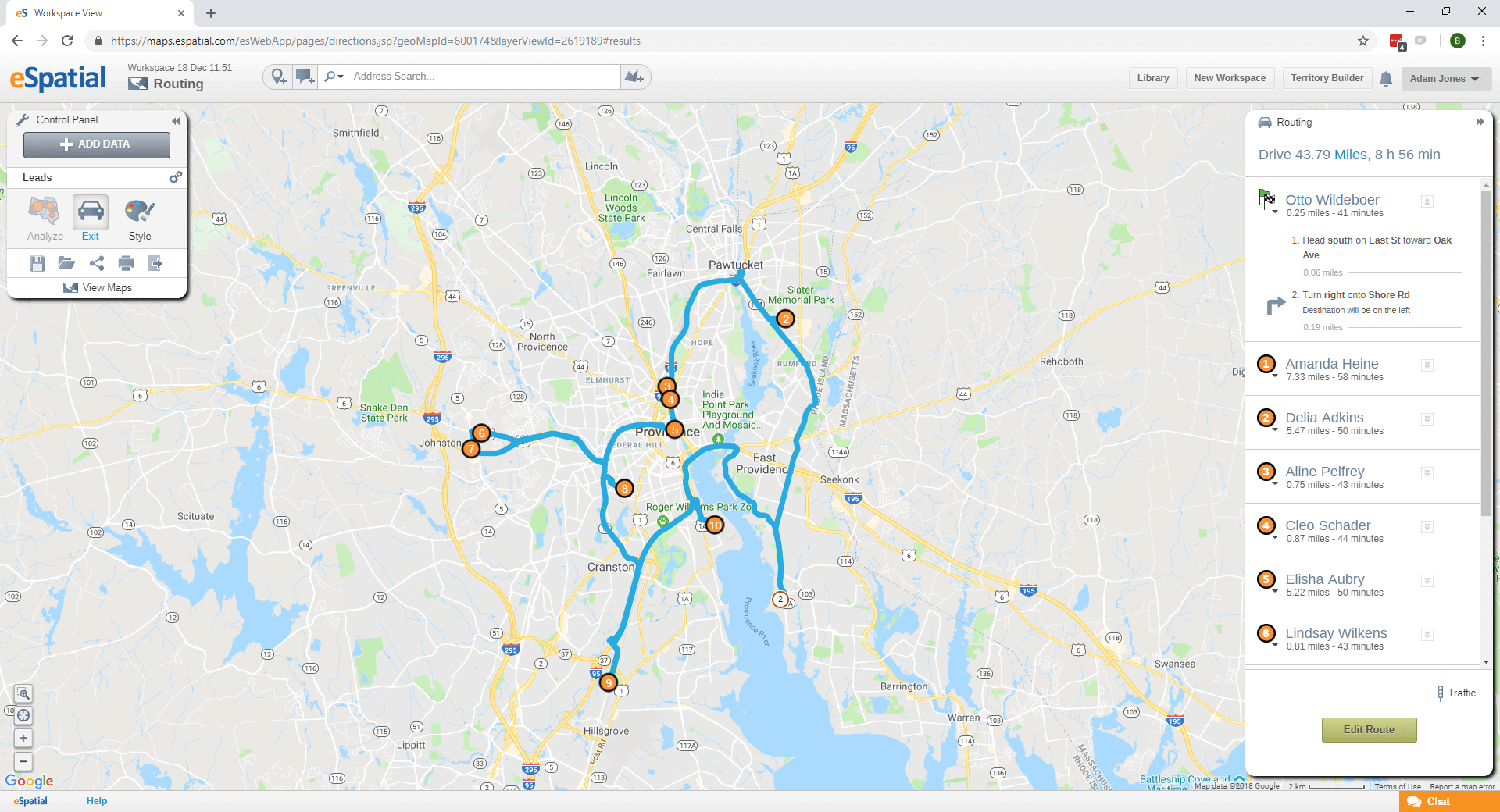 Has their meeting has been canceled? No problem. With eSpatial, they can use the app to fill the appointment with someone else nearby. The phone number, lead info, and other relevant info should be displayed right there in the app.
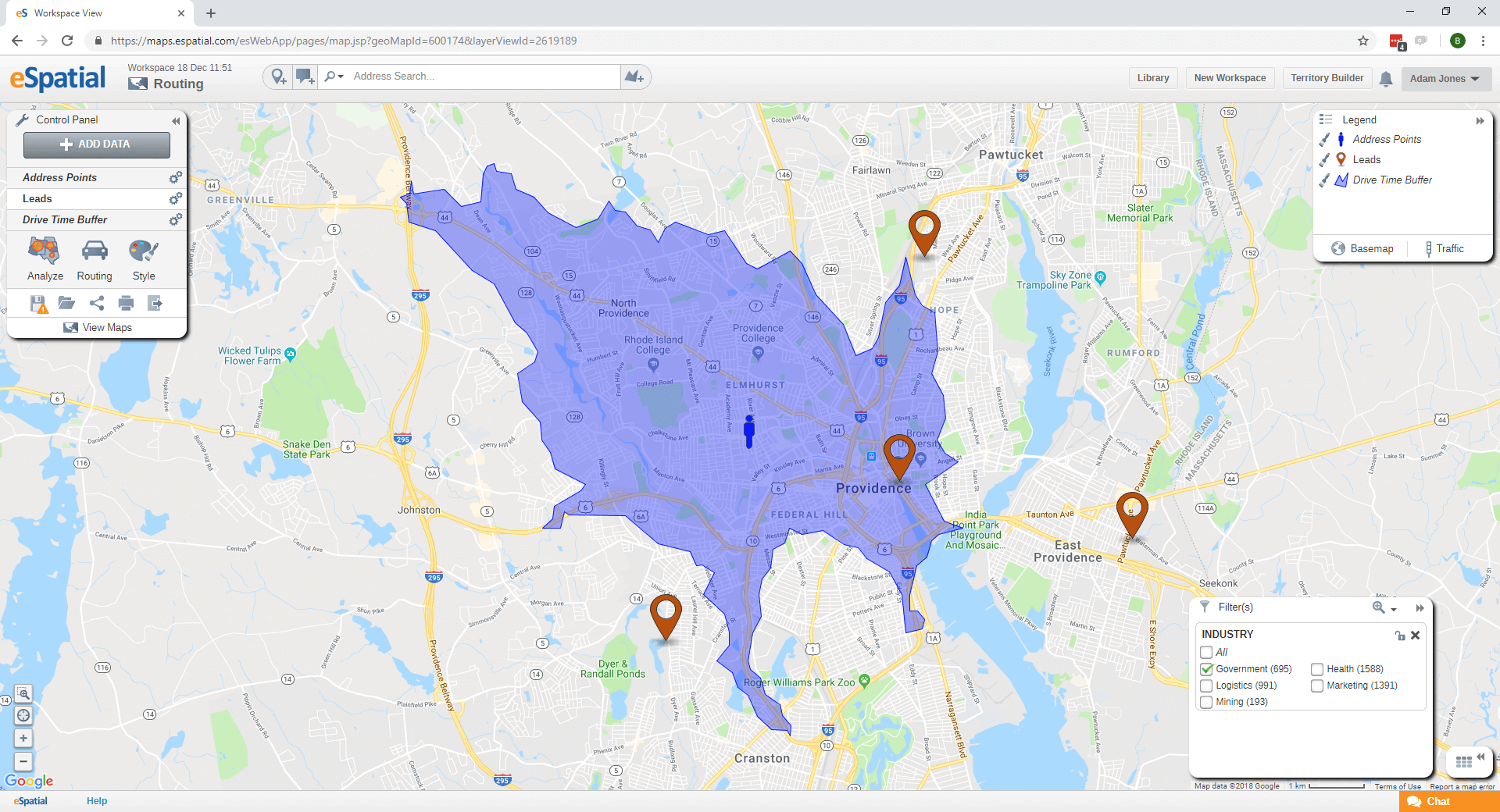 ---
eSpatial is a provider of field sales tools including mapping and routing. We're certain eSpatial will increase the efficiency of your sales team. Schedule a free demo with one of our experts to find out how eSpatial can help your field sales team achieve their goals and targets.