Is your field sales team struggling to meet its target? The reason could be the process for prospecting is just not working. Many sales managers have a team of field reps operating in the field and at the end of every quarter their numbers come in, they may just hit their target however there is a feeling that they can be doing so much more. They're just not prospecting good enough. They aren't taking advantage of the high potential leads, they're simply floating through. In the following article, we take a look at three ways that your field sales team can prospect more effectively.
Prospect Grading
Most problems start at the beginning of the field sales process before any reps even head out into the field. Let's say you grade your prospects for your field sales team:
Grade A: High-value high potential leads
Grade B: High value, low potential leads
Grade C: Low value, low potential leads
If a field sales rep has 150 accounts with 50 under each grade, it important that they are prioritizing their visits with the right accounts. Field sales teams are expensive to run, each visit has a cost. If this particular rep visits each of their 50 Grade C account 5 times and the cost of each visit is $250, that's $62,500 wasted on low value, low potential prospects that could even end up costing you money. Likewise, the Grade B accounts are high value but a low potential to grow, is it worth visiting the same amount of times as the Grade As? Not likely. By doing this, you free up more visiting capacity to the high value, high potential accounts that matter.
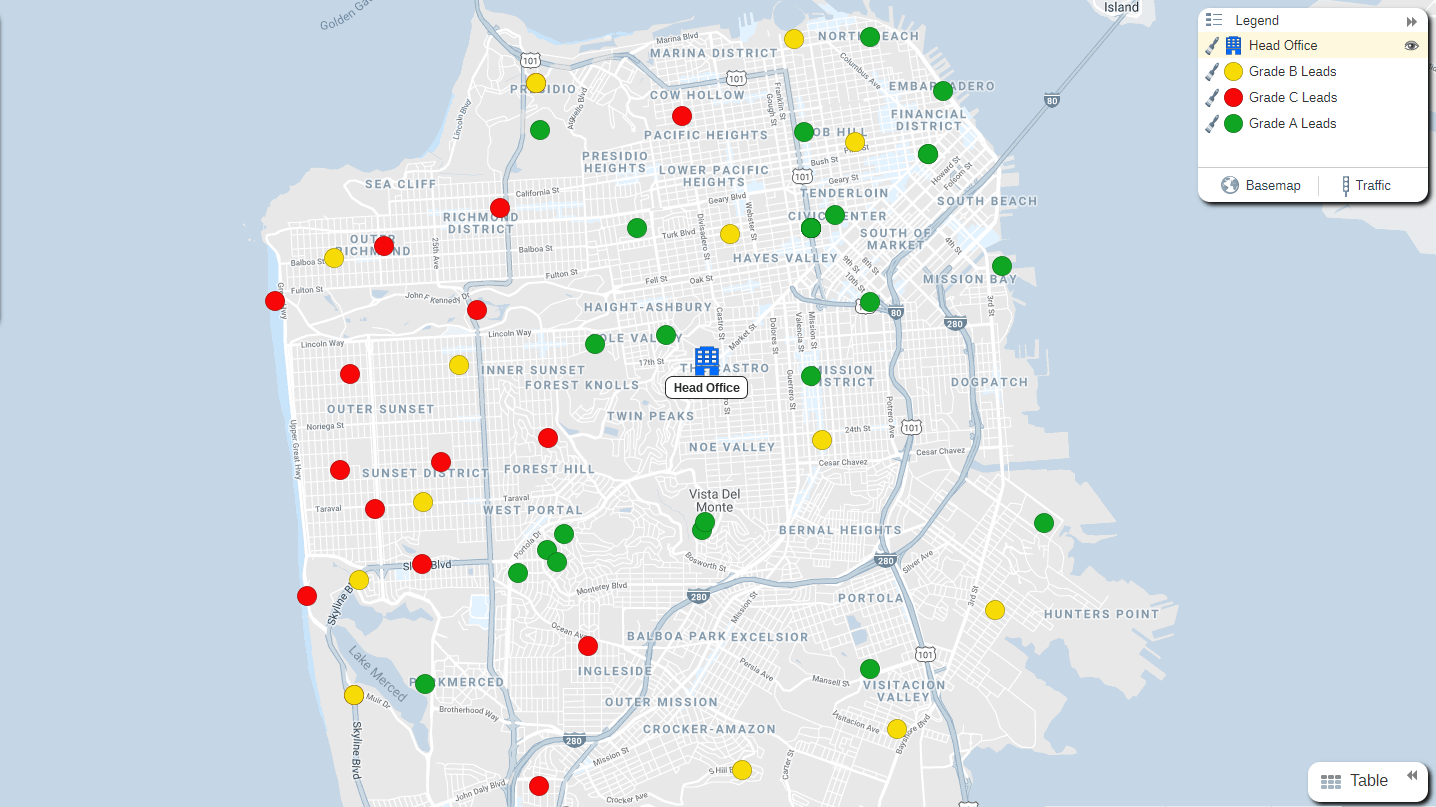 Prioritize Prospects
If we also consider that 80% of revenue is coming from the 20% of the leads (under Pareto Principle), it makes sense to adjust your field sales team schedule. Far too often a field sales rep will start their week near their home, travel across the state or country meeting 5 prospects a day with the furthest prospect reached on Wednesday, hoping to be back near home by Friday. While following this schedule may be the fastest route to all prospects, it's not considering the value of each prospect. Is it worth going to some locations if most of the prospects there are low value and low potential? This type of schedule can also lead to "milk runs", where a field sales rep may call into a prospect they know well, that they can always rely on a sale from. However, these prospects were always going to buy anyways, and that time would have been better used to visit a new high value, high potential prospect.
Actively Plan Schedules
In this case, the route planning of the field sales rep should be actively managed depending on that field sales rep's target, or the time of the month. That way they can actively plan routes based on their needs to ensure their valuable time is used wisely. For example, it may be more beneficial to skip some locations and low-value accounts and that time to close a high-value account before the end of the month.Active planning of your field sales team's prospects, schedules, and routes will give your field sales team time that can then be used to redirect their focus on the right prospects.
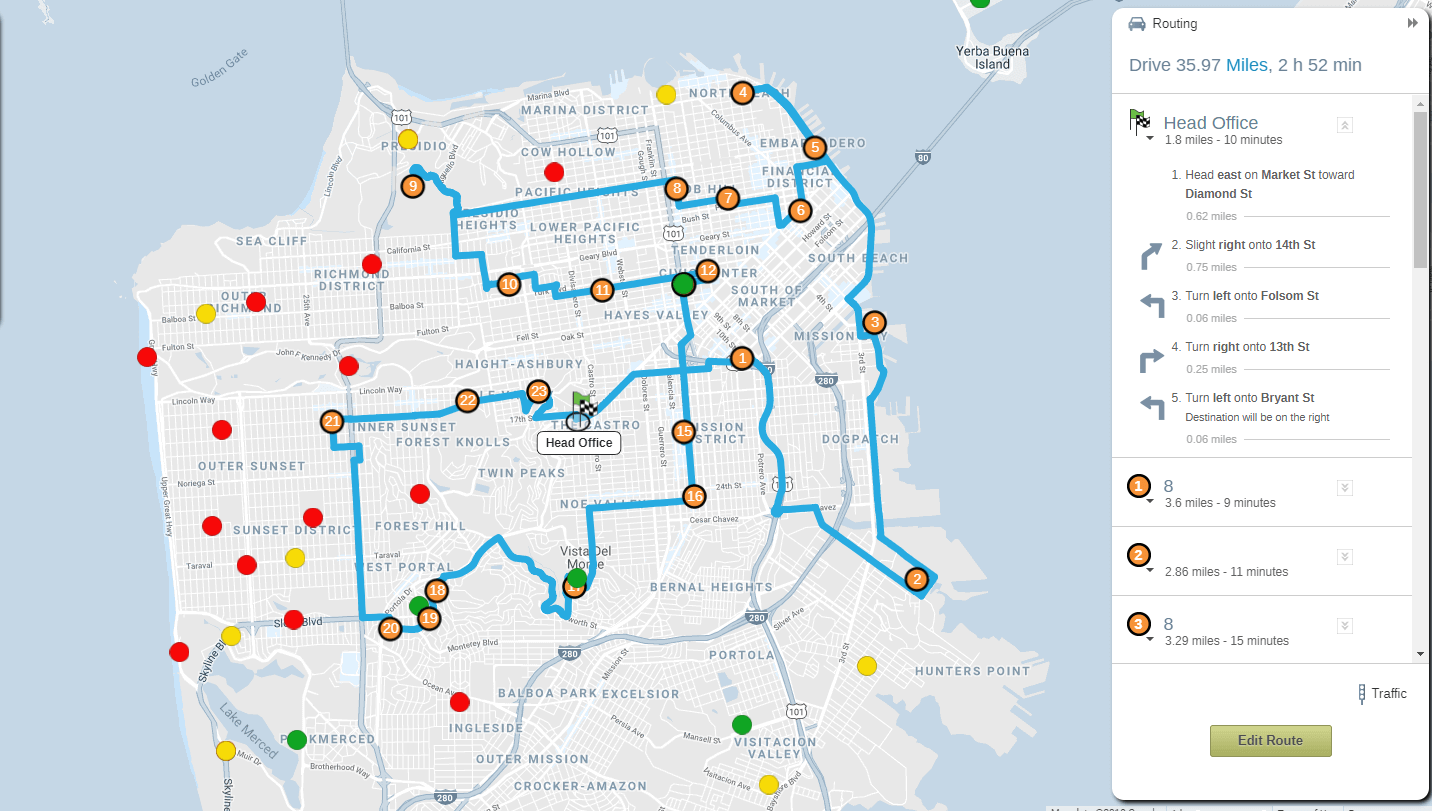 ---
eSpatial is a provider of mapping software for field sales teams. From territory management and account management on the go to advanced routing capabilities, we're certain eSpatial will increase the efficiency of your sales team. Schedule a free demo with one of our experts to find out how eSpatial can help your field sales team achieve their goals and targets.