Sales Territory Plan: A Step-by-Step Guide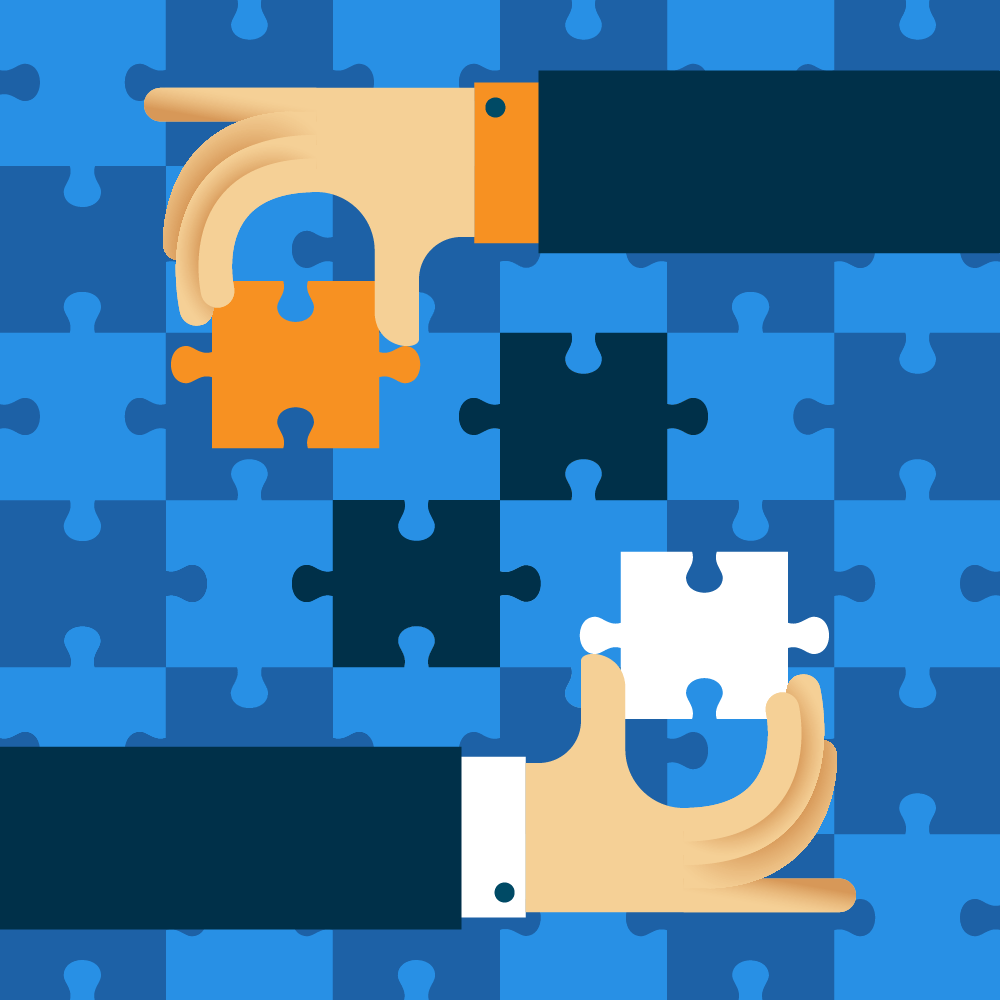 Creating a sales territory plan used to be a tedious and time-consuming process. But specialist territory mapping software for sales teams means it's now quick and easy. If you want to know more about sales territory planning keep reading. But if you're ready to get started, follow the links below and jump straight to our helpful four-step guide. Step 1: Analyze your market Step 2: Segment your customers Step 3: Conduct a SWOT analysis Step 4: Create your sales territory...
https://www.espatial.com/articles/sales-territory-plan-a-step-by-step-guide
12 proven territory management tips for sales teams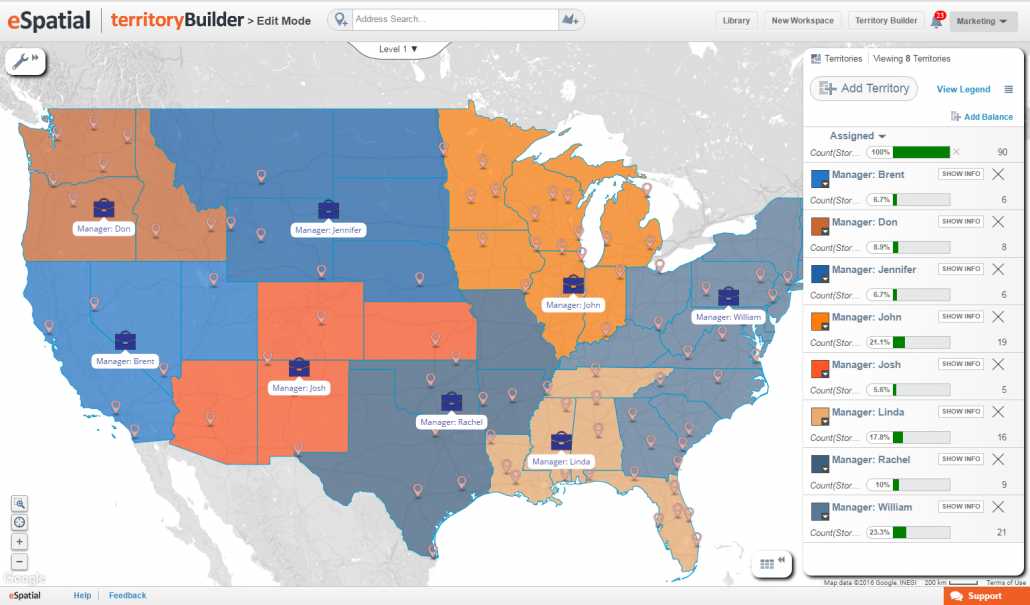 If you run a sales team with reps out in the field, you'll probably spend a lot of time looking at your territories. How you assign and align your sales territories can have a big impact on sales performance. And like so many things in sales, territory management is not a one-off task. Sales territories need constant adjustment as key inputs change. In this article we share 12 actionable territory management tips for sales leaders. These tips are based on...
https://www.espatial.com/articles/sales-territory-management-tips
Sales territory management: Why the best sales ops teams are prioritizing it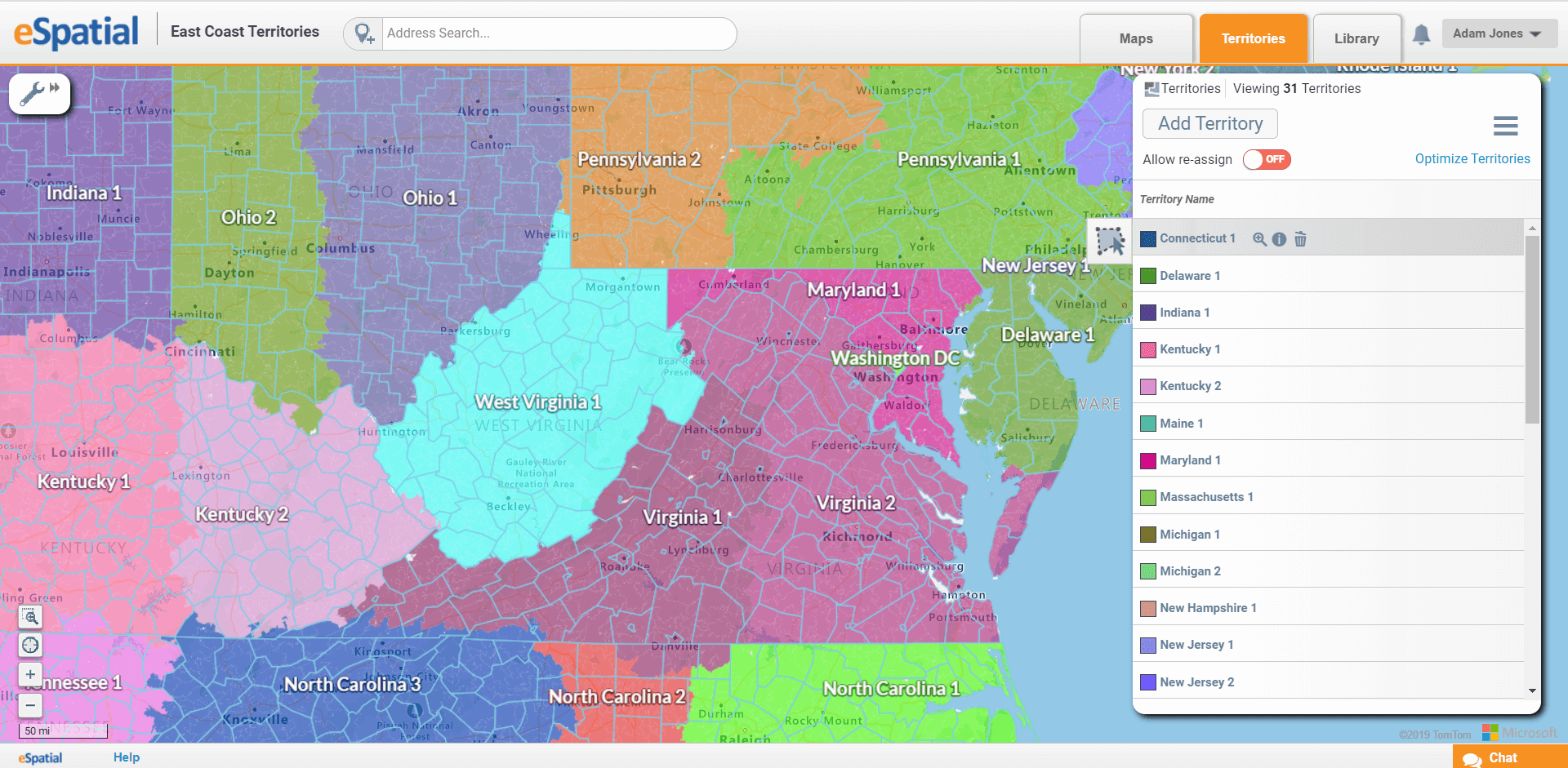 Sales territory management is a valuable lever in the hands of sales leadership and sales operations teams. It's about optimizing sales resources across geographical areas, which drives improved sales efficiency and sales performance. This year has been highly disruptive for businesses across all sectors of the economy. Sales leaders have had to embrace new ways of working. For example, according to McKinsey & Company, 90 per cent of sales teams have moved to selling through phone or video conference calls....
https://www.espatial.com/articles/sales-territory-management