We want to hear from you about territory optimization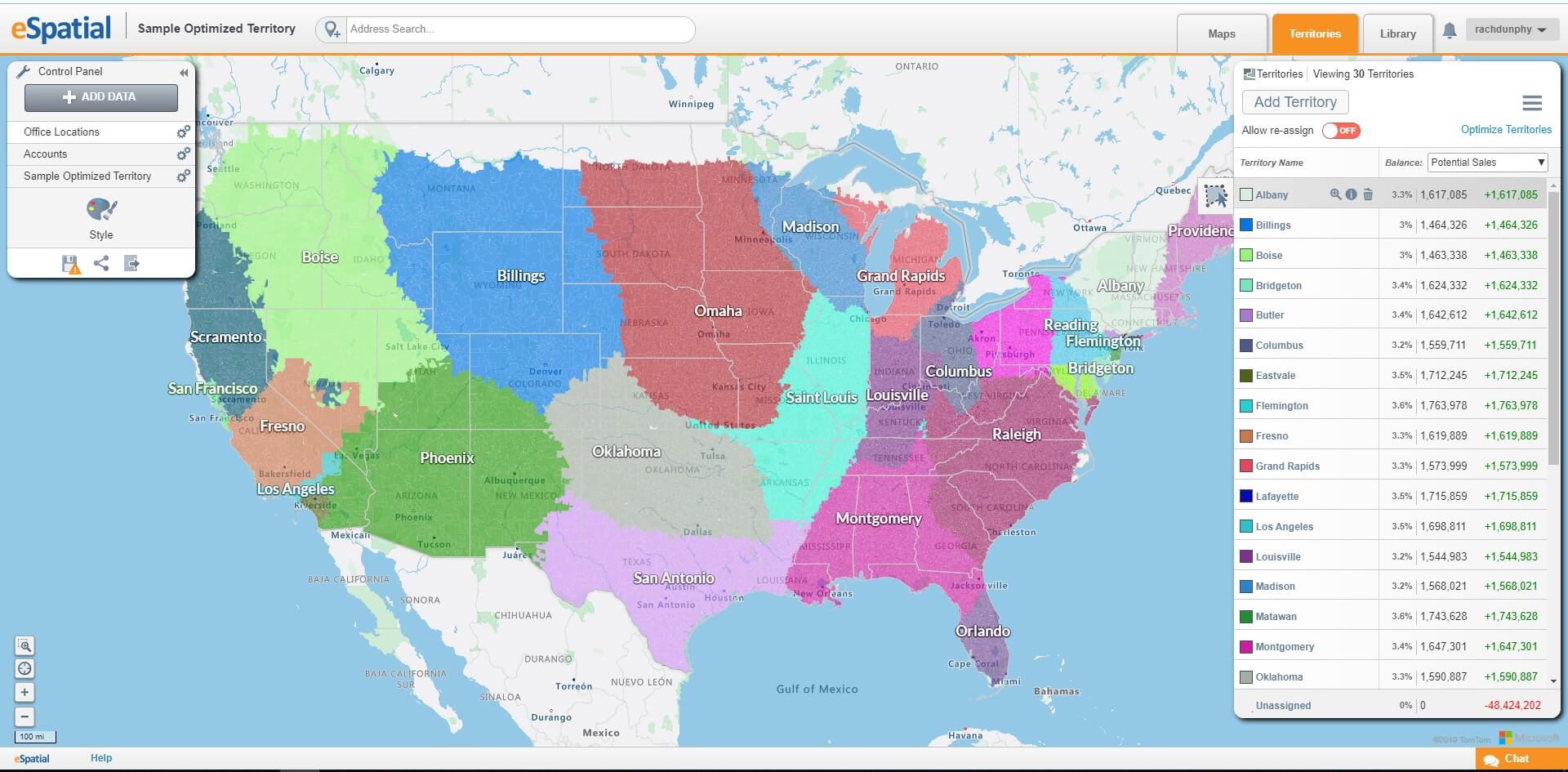 Building sales territories based on data, rather than gut instinct, is hugely valuable. According to the Harvard Business Review, just optimizing your territories can increase your sales revenue by 2-7%. With that much on the line, you can't afford to guess when it comes to sales territories. Even when you know how important it is, sometimes building territories is a pain. It can take weeks to create a full set of balanced territories. That's why the eSpatial team has built...
https://www.espatial.com/articles/we-want-to-hear-from-you-about-territory-optimization
How to map customer satisfaction survey results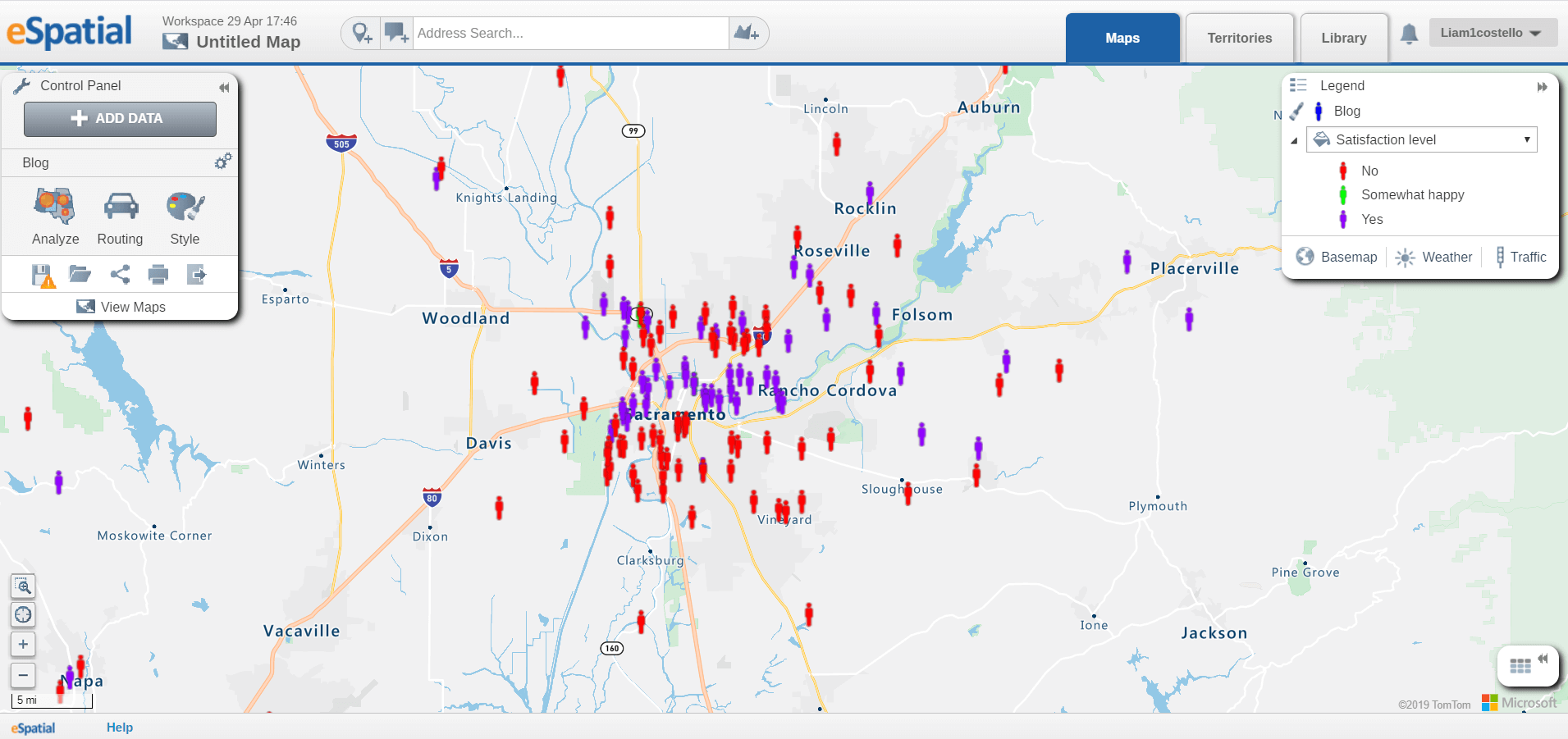 Have you ever wondered why certain areas perform better than others? This is a key question for any business, and figuring out the answer can help you take your results to the next level. If you're plagued by these issues, there's one place to start: mapping customer survey results. Customer satisfaction surveys are an important tool for improving your business. You can collect valuable information simply by asking, "Are you happy with our service or product?" Viewing responses on a map will help you target...
https://www.espatial.com/articles/how-to-map-customer-satisfaction-survey-results