Our latest version of eSpatial has been released!
This month sees the launch of our latest release of eSpatial and we're delighted to announce that the upgrade went through last weekend successfully. We're continuously updating our software to accommodate the needs of organizations of all sizes in today's fast-paced and connected world. We've added a host of new features to help you and your team manage sales territories more effectively, delegate responsibility, and collaborate together. If you've logged in this week, you may have already seen some of...
https://www.espatial.com/articles/espatial-has-been-upgraded
7 Types of Maps and Why They Are Useful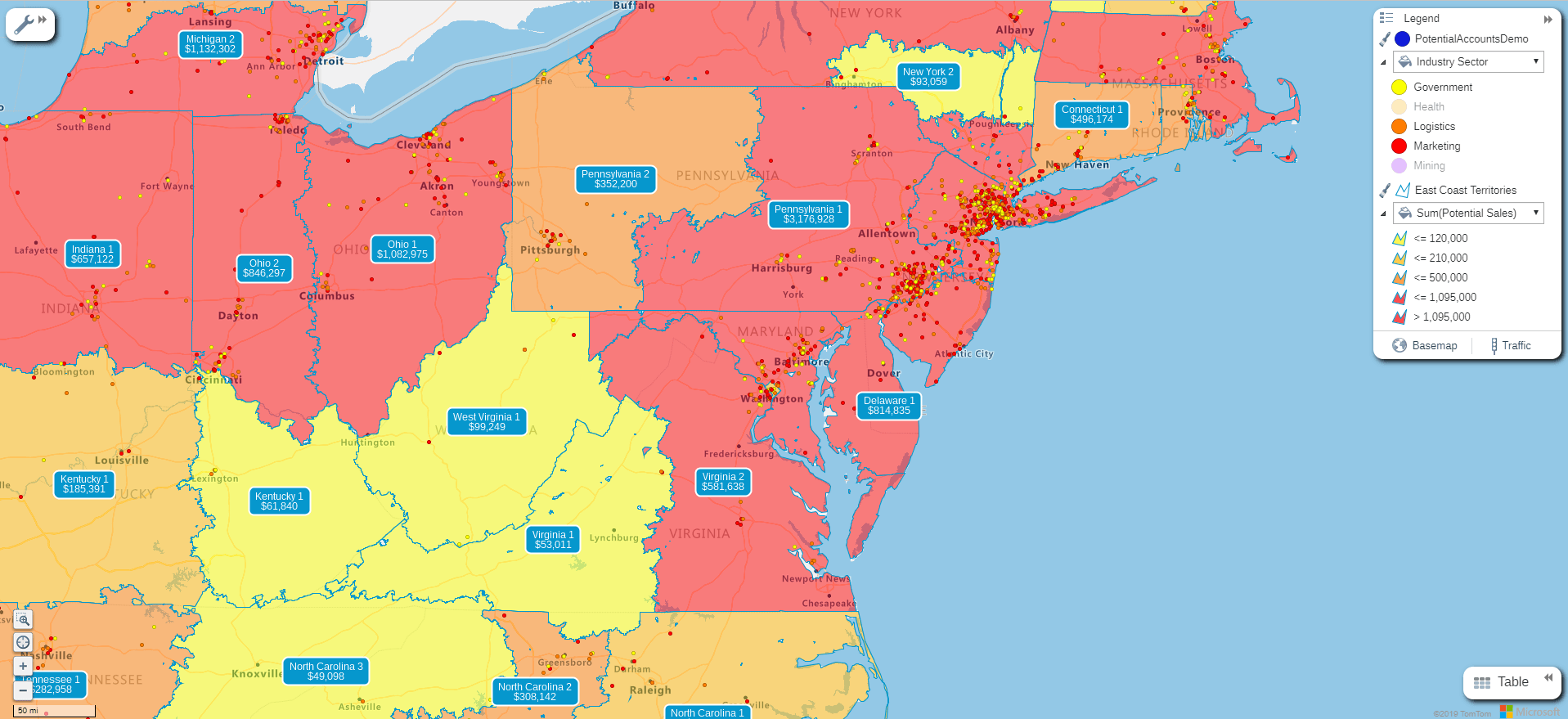 At eSpatial, we live and breathe maps so we know what all the different types of maps mean and how they help you in your day to day work. Today we are taking a step back to ensure that you are finding the information you want by using the correct type of map. So we've put together a list of 7 types of maps our customers create regularly using our mapping software and why they use them. 1. Simple Pin Maps...
Read More
Reading Time: 6 minutes
Interactive Maps: 7
https://www.espatial.com/articles/7-types-of-maps-and-why-they-are-useful